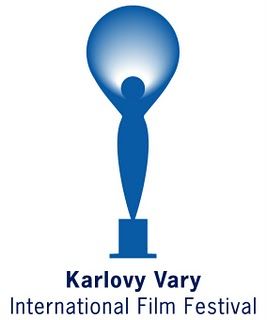 View other Karlovy Vary International Film Festival Films by strand: A Week Of Lebanese Cinema, Another View, Czech Films 2014-2015, Documentary Films - Competition, Documentary films - Out Of Competition, East of the West - Competition, Forum of Independents, Future Frames: Ten New Filmmakers to Follow, Horizons, Imagina, Midnight Screenings, Official Selection - Competition, Official Selection - Out of Competition, Prague Short Film Festival Presents, Six Close Encounters, Special Events, Tribute to Larisa Shepitko, Variety Critics' Choice
Dog Day Afternoon
(Country: US; Year: 1975; Director: Sidney Lumet; Writer: Frank Pierson, based on the book by Leslie Waller and articles by PF Kluge, Thomas Moore; Stars: Al Pacino, John Cazale, Charles Durning, Chris Sarandon, Sully Boyar, Penelope Allen, James Broderick, Carol Kane, Beulah Garrick, Sandra Kazan, Marcia Jean Kurtz, Amy Levitt, John Marriott, Estelle Omens, Gary Springer),
Trailer
A bank job goes horribly wrong.
Film Adventurer Karel Zeman
(Country: UK, Japan, France, Czech Republic; Year: 2015; Director: Tomas Hodan; Writer: Ondrej Beranek, Tomas Hodan)
Doumentary focusing on Zeman's passion for onscreen wizardry.
Film Spa (Filmová lázeň)
(Country: Czech Republic; Year: 2015; Director: Miroslav Janek)
The history of the Karlovy Vary IFF from its founding in 1946 and the first noncompetitive years to its 50th edition.
The Godfather: Part II
(Country: US; Year: 1974; Director: Francis Ford Coppola; Writer: Francis Ford Coppola, Mario Puzo, based on the novel by Mario Puzo; Stars: Al Pacino, Robert Duvall, Diane Keaton, Robert De Niro, John Cazale, Talia Shire, Lee Strasberg, Michael V. Gazzo, G.D. Spradlin, Richard Bright, Gastone Moschin, Tom Rosqui, Bruno Kirby, Frank Sivero, Francesca De Sapio)
The early life and career of Vito Corleone in New York as his son Michael begins to tighten his grip on the family's crime syndicate.
Good Riddance (Les bons débarras)
(Country: Canada; Year: 1979; Director: Francis Mankiewicz; Writer: Réjean Ducharme; Stars: Charlotte Laurier, Marie Tifo, Germain Houde, Louise Marleau, Roger Lebel, Gilbert Sicotte, Serge Thériault, Jean Pierre Bergeron, Léo Ilial, Madeleine Chartrand, Louise Rinfret, Eric Beauséjour, Jean-Pierre Duplessis, Marcella Fajardo, Marie Laurier)
Thirteen-year-old Manon lives in isolation with her mother Michelle and her mentally challenged uncle Ti-Guy. The charismatic and precocious girl claims exclusive right to her mother's love, and she's willing to do anything to have it.

The Shop On The High Street and Jealousy
Invention For Destruction (Vynález zkázy, The Deadly Invention)
(Country: Czechoslovakia; Year: 1958; Director: Karel Zeman; Writer: Frantisek Hrubín, Jules Verne, Milan Vácha, Karel Zeman; Stars: Lubor Tokos, Arnost Navrátil, Miroslav Holub, Frantisek Slégr, Václav Kyzlink, Jana Zatloukalová, Frantisek Cerný, Otto Simánek, Václav Trégl)
An evil millionaire named Artigas plans to use a super-explosive device to conquer the world from his headquarters inside an enormous volcano.
I Knew It Was You: Rediscovering John Cazale
(Country: US; Year: 2009; Director: Richard Shepard; Stars: John Cazale, Steve Buscemi, Sam Rockwell, Al Pacino, Meryl Streep, Philip Seymour Hoffman, Richard Shepard, Fred Roos, Francis Ford Coppola, Richard Dreyfuss, Brett Ratner, Sidney Lumet, Olympia Dukakis, Robyn Goodman, Israel Horovitz)
A portrait of the actor.
Jealousy (Varieté, Variety)
(Country: Germany; Year: 1925; Director: Ewald André Dupont; Writer: Felix Hollaender, Ewald André Dupont; Stars: Emil Jannings, Maly Delschaft, Lya De Putti, Warwick Ward, Alice Hechy, Georg John, Kurt Gerron, Paul Rehkopf, Charles Lincoln, Georg Baselt, Trude Hesterberg, Werner Krauss, Codonas The Flying, Alex Hyde and his Original New York Jazz Orchestra, Enrico Rastelli)
One woman... two men.
May Fairy Tale (Pohádka máje)
(Country: Czechoslovakia; Year: 1926; Director: Karl Anton; Writer: Vilém Mrstík, Václav Wasserman; Stars: Ferdinand Kankovský, Anna Opplová, Anita Janová, Jarmila Horáková, Berta Reifová, George Voskovec, Ludvík Veverka, Antonín Marek, Betty Kysilková, Bozena Svobodová, Mary Jansová, Marie Pocepická, Frantisek Fiser, Sasa Dobrovolná, Jindrich Lhoták)
A lyrical tale of the pure, vernal romance between a diffident, somewhat naïve girl from a rural backwater and a fairly dissolute, but kind-hearted law student from Prague.
Mise En Scene With Arthur Penn (A Conversation)
(Country: US; Year: 2014; Director: Amir Naderi; Stars: Arthur Penn)
Life and work of the Bonnie and Clyde director.
The Shop On The High Street (Obchod na korze, The Shop On Main Street)
(Country: Czechoslovakia; Year: 1965; Director: Ján Kadár, Elmar Klos; Writer: Ladislav Grosman, Ladislav Grosman, Ján Kadár, Elmar Klos; Stars: Ida Kaminska, Jozef Kroner, Hana Slivková, Martin Hollý, Adam Matejka, Frantisek Zvarík, Mikulás Ladizinský, Martin Gregor, Alojz Kramar, Gita Misurová, Frantisek Papp, Helena Zvaríková, Tibor Vadas, Eugen Senaj, Luise Grossová)
Second World War drama about an 'Aryan controller' of a Jewish woman's sewing shop... but she believes him to simply be an assistant.
Short Cuts
(Country: US; Year: 1993; Director: Robert Altman; Writer: Raymond Carver, Robert Altman, Frank Barhydt; Stars: Andie MacDowell, Bruce Davison, Jack Lemmon, Zane Cassidy, Julianne Moore, Matthew Modine, Anne Archer, Fred Ward, Jennifer Jason Leigh, Chris Penn, Joseph C. Hopkins, Josette Maccario, Lili Taylor, Robert Downey Jr., Madeleine Stowe)
Mosaic of life for Los Angelinos.
The Tales Of Hoffmann
(Country: UK; Year: 1951; Director: Michael Powell, Emeric Pressburger; Writer: Michael Powell, Emeric Pressburger, Dennis Arundell; Stars: Moira Shearer, Ludmilla Tchérina, Anne Ayars, Pamela Brown, Léonide Massine, Robert Helpmann, Frederick Ashton, Mogens Wieth, Robert Rounseville, Lionel Harris, Philip Leaver)
A poet recalls three doomed romances.
Tosca's Kiss
(Country: Switzerland; Year: 1984; Director: Daniel Schmid; Stars: Giuseppe Manacchini, Leonida Bellon, Salvatore Locapo, Giovanni Puligheddu, Sara Scuderi, Gaetano Annoni, Maria Baglio, Della Benning, Marina Bertelli, Ida Bida, Irma Colasanti, Bruna Noce, Ada Perugia, Cesare Perugia, Giuseppina Sani)
Documentary about a home for retired opera singers.