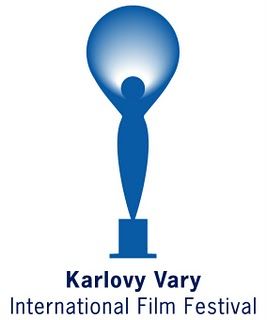 View other Karlovy Vary International Film Festival Films by strand: A Week Of Lebanese Cinema, Czech Films 2014-2015, Documentary Films - Competition, Documentary films - Out Of Competition, East of the West - Competition, Forum of Independents, Future Frames: Ten New Filmmakers to Follow, Horizons, Imagina, Midnight Screenings, Official Selection - Competition, Official Selection - Out of Competition, Out of the Past, Prague Short Film Festival Presents, Six Close Encounters, Special Events, Tribute to Larisa Shepitko, Variety Critics' Choice
Arabian Nights
(Country: Portugal, France, Germany, Switzerland; Year: 2015; Director: Miguel Gomes; Writer: Miguel Gomes, Mariana Ricardo, Telmo Churro; Stars: Crista Alfaiate, Dinarte Branco, Carloto Cotta, Adriano Luz, Rogério Samora, Maria Rueff, Cristina Carvalhal)
Stories based on the 1001 Nights but transplanted to the present day. The film is split into three parts.
Black Stone
(Country: South Korea, France; Year: 2015; Director: Roh Gyeong-tae; Writer: Roh Gyeong-tae ; Stars: Won Tae-hee )
X deserts from the army and sets out to find his father, who has left civilisation behind in order to live in the jungle.
Bridgend
(Country: US, UK, Denmark; Year: 2015; Director: Jeppe Rønde; Writer: Peter Asmussen, Peter Asmussen, Torben Bech, Torben Bech, Jeppe Rønde, Jeppe Rønde; Stars: Scott Arthur, Adam Byard, Elinor Crawley, Natasha Denby, Josh Green, Ceri Mears, Hannah Murray, Josh Oconnor, Patricia Potter, Adrian Rawlins, Aled Llyr Thomas, Steven Waddington)
As a policeman investigates a spate of suicides, his daughter is drawn into the youth culture from which they have emerged.
The Disappearing Illusionist
(Country: Norway; Year: 2015; Director: Bobbie Peers; Writer: Bjørn Olaf Johannessen; Stars: August Diehl, Sara Hjort Ditlevsen, Jo Adrian Haavind, Jørgen Langhelle, Alexandra Rapaport, Ingvar Eggert Sigurðsson)
German illusionist Dirk Ohm gets mixed up in the search for a lost girl in northern Norway.
Embrace Of The Serpent (El Abrazo De La Serpiente)
(Country: Colombia, Venezuela, Argentina; Year: 2015; Director: Ciro Guerra; Writer: Ciro Guerra, Jacques Toulemonde Vidal; Stars: Nilbio Torres, Jan Bijvoet, Antonio Bolivar, Brionne Davis, Yauenkü Miguee, Nicolás Cancino, Luigi Sciamanna)
The story of the relationship between an Amazonian shaman and two scientists who, decades apart, search the Amazon for a sacred healing plant.
The Falling
(Country: UK; Year: 2014; Director: Carol Morley; Writer: Carol Morley; Stars: Greta Scacchi, Maisie Williams, Maxine Peake, Joe Cole, Mathew Baynton, Monica Dolan, Ben Kerfoot, Ellie Bamber, Florence Pugh, Hannah Stokely, Anna Burnett, Morfydd Clark, Katie Ann Knight, Sarah Lowe, Rose Caton)
A fainting sickness hits a girls school in the Sixties.
The Gulls (Chaiki)
(Country: Russia; Year: 2015; Director: Ella Manzheeva; Stars: Evgeniy Sangadzhiev)
A woman struggles with life in a loveless marriage.
The Here After
(Country: France, Poland, Sweden; Year: 2015; Director: Magnus von Horn; Writer: Magnus von Horn; Stars: Mats Blomgren, Ulrik Munther, Loa Ek)
After having served time for murdering his girlfriend, John discovers that the real pain he needs to experience has not yet begun.
Impressions Of A Drowned Man (Oi entyposeis enos pnigmenou)
(Country: Cyprus, Slovenia, Greece; Year: 2015; Director: Kyros Papavassiliou; Writer: Kyros Papavassiliou, Maria Varnakkidou, Philippos Yiannikouris, Giorgos Zois; Stars: Thodoris Pentidis, Marisha Triantafyllidou, Christodoulos Martas)
A meditative drama about an artist, his life and death, as well as his search for memories that rise up from the flat landscape like the distant walls of city towers.
Krisha
(Country: US; Year: 2015; Director: Trey Edward Shults; Writer: Trey Edward Shults; Stars: Olivia Grace Applegate, Bryan Casserly, Alex Dobrenko, Chris Doubek, Billie Fairchild, Krisha Fairchild, Robyn Fairchild, Victoria Fairchild, Atheena Frizzell, Augustine Frizzell, Chase Joliet, Rose Nelson, Bill Wise)
When Krisha returns for a holiday gathering, the only things standing in her way are family, dogs and turkey.
Lamb
(Country: Ethiopia, France, Germany, Norway, Qatar; Year: 2015; Director: Yared Zeleke; Writer: Yared Zeleke; Stars: Rediat Amare, Kidist Siyum, Wolela Assefa, Rahel Teshome, Bitania Aberaham, Rohama Demise)
A boy's bond with his pet sheep strengthens after the loss of his mother... but trouble with his relatives brews.
A Matter Of Interpretation (Kkum-bo-da hae-mong)
(Country: South Korea; Year: 2014; Director: Lee Kwang-kuk; Writer: Lee Kwang-kuk; Stars: Shin Dong-mi, Kim Kang-hyeon, Yoo Joon-sang)
While walking in the park one day, a young frustrated actress meets a detective who knows how to interpret dreams...
Mediterranea
(Country: Germany, US, UK, France, Italy; Year: 2015; Director: Jonas Carpignano; Writer: Jonas Carpignano; Stars: Koudous Seihon, Alassane Sy, Joy Odundia, Vincenzina Siciliano, Sinka Bourehima, Mimma Papasergio, Koffi Appiah, Annalisa Spirli, Pomodoro, Susannah Amato, Pio Amato, Aisha, Adam Gnegne, Ernest Zire, Mary Elizabeth Innocence)
Drama tracking African migrants in Italy.
Mustang
(Country: Turkey, France, Qatar, Germany; Year: 2015; Director: Deniz Gamze Erguven; Writer: Deniz Gamze Ergüven, Alice Winocour; Stars: Günes Sensoy, Doga Zeynep Doguslu, Elit Iscan, Tugba Sunguroglu, Ilayda Akdogan, Nihal G. Koldas, Ayberk Pekcan, Bahar Kerimoglu, Burak Yigit, Erol Afsin, Suzanne Marrot, Serife Kara, Aynur Komecoglu, Serpil Reis, Rukiye Sariahmet)
Coming of age story about five Turkish girls.
Nightingale
(Year: 2014; Director: Elliott Lester; Writer: Frederick Mensch; Stars: Barlow Jacobs, David Oyelowo, Heather Storm)
A war veteran's life starts to unravel.
The Other Side (Louisiana)
(Country: US, France; Year: 2015; Director: Roberto Minervini; Writer: Roberto Minervini, Denise Ping Lee)
A documentary about America's new poor.
Petting Zoo
(Country: Germany, Greece, US; Year: 2015; Director: Micah Magee; Writer: Micah Magee, David Barker, Kyle Henry, Wesley A. Oliver, Rene Penaloza Galvan, Cooky Ziesche; Stars: Devon Keller, Deztiny Gonzales, Jocko Sims, Kiowa Tucker, Adrienne Harrell, Emily Lape, Cory Criswell, Nicholas Jacobs, Jennifer Lauray, Chris Olson)
A working-class Texan teenager struggles to stay afloat.
Pioneer Heroes (Pionery-geroi)
(Country: Russia; Year: 2015; Director: Natalya Kudryashova; Writer: Natalya Kudryashova; Stars: Natalya Kudryashova, Darya Moroz, Aleksey Mitin, Varya Shablakova, Sima Vybornova, Nikita Yakovlev, Yuriy Kuznetsov, Aleksandr Userdin, Svetlana Smirnova-Martsinkevich, Anatoliy Belyy, Zhanetta Demikhova, Alesya Guzko, Vladimir Kapustin, Mikhail Krylov, Dmitry Manevich)
Drama about the last generation of Russian Pioneers.
Sivas
(Country: Germany, Turkey; Year: 2014; Director: Kaan Müjdeci; Writer: Kaan Müjdeci; Stars: Okan Avci, Cakir, Ozan Celik, Ezgi Ergin, Banu Fotocan, Dogan Izci, Muttalip Mujdeci, Hasan Ozdemir, Furkan Uyar, Hasan Yazilitas)
Story of a young boy and the injured sheepdog he rescues.
Sleeping Giant (Le Géant Endormi, Spiacy olbrzym)
(Country: Canada; Year: 2015; Director: Andrew Cividino; Writer: Andrew Cividino, Blain Watters, Aaron Yeger; Stars: Jackson Martin, Nick Serino, Reece Moffett, David Disher, Katelyn McKerracher)
Coming of age story about a trio of teenagers.


Mediterranea and The Treasure
These Are The Rules (Takva su pravila)
(Country: Croatia, France, Serbia, Republic of Macedonia; Year: 2014; Director: Ognjen Svilicic; Writer: Ognjen Svilicic; Stars: Emir Hadzihafizbegovic, Ljubomir Bandovic, Mira Banjac, Goran Bogdan, Stjepan Peric, Jasna Zalica, Ana Begic, Linda Begonja, Daria Lorenci, Mirela Brekalo, Areta Curkovic, Niksa Butijer, Slaven Spanovic, Marina Redzepovic, Petra Tezak)
The story of parents whose adolescent son is critically injured in a street fight.
The Treasure (Comoara)
(Country: Romania; Year: 2015; Director: Corneliu Porumboiu; Writer: Corneliu Porumboiu; Stars: Radu Banzaru, Toma Cuzin, Florin Kevorkian, Dan Chiriac, Iulia Ciochina)
Two men go on a quest for fortune.
Virgin Mountain (Fúsi)
(Country: Iceland; Year: 2015; Director: Dagur Kári; Writer: Dagur Kári; Stars: Gunnar Jónsson, Ilmur Kristjánsdóttir, Sigurjón Kjartansson, Margrét Helga Jóhannsdóttir, Franziska Una Dagsdóttir, Arnar Jónsson, Thorir Sæmundsson, Þorsteinn Gunnarsson, Friðrik Friðriksson, Walter Grímsson, Halldór Halldórsson, Ingunn Jensdóttir, Sigurður Karlsson, Zlatko Krickic, Þórunn Magnea Magnúsdóttir)
A fortysomething man, who still lives at home finds a surprising catalyst for change at a line-dancing class.
War (Chrieg)
(Country: Switzerland; Year: 2014; Director: Simon Jaquemet)
A youngster is sent to a correctional farm... but when he gets there he find three crazy kids have taken over.