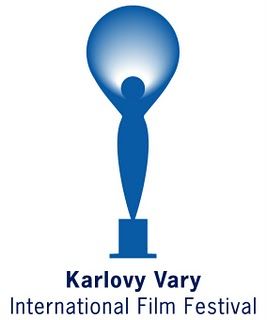 View other Karlovy Vary International Film Festival Films by strand: A Week Of Lebanese Cinema, Another View, Czech Films 2014-2015, Documentary Films - Competition, Documentary films - Out Of Competition, East of the West - Competition, Forum of Independents, Future Frames: Ten New Filmmakers to Follow, Horizons, Imagina, Midnight Screenings, Official Selection - Competition, Official Selection - Out of Competition, Out of the Past, Six Close Encounters, Special Events, Tribute to Larisa Shepitko, Variety Critics' Choice
Castratus The Boar (Kasträts Kuilis)
(Country: Latvia; Year: 2014; Director: Lauris Abele, Raitis Abele; Writer: Lauris Abele, Raitis Abele; Stars: Kaspars Karklins, Anete Saulite)
Valter is a loner with a secret. It prevents him from fitting in with the community, but at least he sings in the church choir in addition to taking care of pigs.
Chum (Hjonabandssaela)
(Country: Iceland; Year: 2014; Director: Jörundur Ragnarsson; Writer: Jörundur Ragnarsson, Elizabeth Rose; Stars: Anna Kristín Arngrímsdóttir, Þröstur Leó Gunnarsson, Theodór Júlíusson, Gudrun Leifdottir, Sigurður Skúlason)
Two 60-something bachelors, Uggi and Kiddi, work together at sea and also like relaxing in a hot tub. But their routine is disturbed by the arrival of someone new.
Discipline
(Country: Switzerland; Year: 2014; Director: Christophe M Saber; Writer: Christophe M Saber; Stars: Adel Ahdy, Camille Figuereo, Nour Gayed, Yves Raeber, Laurent Baier, Garance Rohr, Leo Maroni, Frank Semelet, Florence Quartenoud, Nasstasja Tanner, Mehdi Djaadi, Gianfranco Poddighe, Aso Mohameadi, Landu Domingos, Zoel Aeschbacher)
In an Arabic shop somewhere in Switzerland, a naughty girl gets a slap to teach her a lesson – the result is a fierce fight among the customers that spreads like wildfire.
The Flavours Collection (Colectia de arome)
(Country: Moldova; Year: 2013; Director: Igor Cobileanski; Writer: Igor Cobileanski; Stars: Gheorghe Grau, Radu Marin Suceanu)
Victor's mother is severely ill and desperately needs a remedy. How far will you go when you have no money but you have to help your mother?
A Million Miles Away
(Country: US; Year: 2014; Director: Jennifer Reeder; Writer: Jennifer Reeder; Stars: Ultra-Violet Archer, Kelsey Ashby-Middleton, Kasey Busiel, Marissa Castillo, Kyrie Courter, Sydney L. Cusic, Jennifer Estlin, Grace Etzkorn, Reilly Golden, Talie Leeb, Amaya Lorick, Rubey Mendoza, Margaret O'Connell, Morgan S. Reesh, Kara Ryan)
A high school girls' choir is disturbed by a substitute teacher.