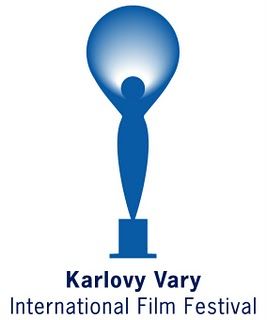 View other Karlovy Vary International Film Festival Films by strand: A Week Of Lebanese Cinema, Another View, Czech Films 2014-2015, Documentary Films - Competition, Documentary films - Out Of Competition, East of the West - Competition, Future Frames: Ten New Filmmakers to Follow, Horizons, Imagina, Midnight Screenings, Official Selection - Competition, Official Selection - Out of Competition, Out of the Past, Prague Short Film Festival Presents, Six Close Encounters, Special Events, Tribute to Larisa Shepitko, Variety Critics' Choice
The Ark In The Mirage (Shinkirô no fune)
(Country: Japan; Year: 2015; Director: Yasutomo Chikuma; Writer: Yasutomo Chikuma; Stars: Tomomitsu Adachi, Yôta Kawase, Toshiyuki Kitami, Taiga Komizu, Noboru Mitani, Toshihiro Nakanishi, Taka Ohkubo, Ayako Ono, Aya Takekô, Min Tanaka)
A gang of young hoodlums preys on vulnerable elderly people, isolating them in undignified circumstances and stealing the bulk of their retirement money... until one OAP causes one of the gang to question his conscience.
Beyond Here (Outre ici)
(Country: Belgium; Year: 2015; Director: Hugo Bousquet; Writer: Hugo Bousquet; Stars: Leslie Bouchet, Frédéric Evrard, Yoan Robin)
A desolate mountainous region, a young couple exhausted from a long journey, an abandoned house discovered by chance, and finally the arrival of a mysterious stranger speaking an unfamiliar language...
David
(Country: Czech Republic; Year: 2015; Director: Jan Těšitel)
At age 20, David is increasingly aware of how his mental illness influences his parents' behaviour. So one evening he decides to run away to Prague...
Le Dep
(Country: Canada; Year: 2015; Director: Sonia Boileau; Writer: Sonia Boileau, Benoit Pilon; Stars: Eve Ringuette, Charles Buckell-Robertson, Marco Collin, Yan England, Robert-Pierre Côté, Angie-Pepper O'Bomsawin, Samuel Ringuette)
One night Lydia is attacked as she's preparing to close her father's store, and in the next few hours she is forced to make a number of life-altering decisions.
Guerilla (Gerilla)
(Country: Sweden; Year: 2015; Director: Anders Hazelius; Writer: Anders Hazelius; Stars: Adam Pålsson, Siri Hjorton-Wagner, Johanna Granström, Anders Berg, Jens Björkegren, Farzad Farzaneh, Sofie Hamilton, Bo Höglund, Myra Neander, Elisabet Pålsson, Kurt Pålsson, Victor Ström, Nike Tombrock)
Young Adam has lost his girlfriend (the mother of his child) but he'd like to win her back. In order to banish his feelings of emptiness, he agrees to help with a controversial project.


Viaje and Princess
Hopefuls (Aspirantes)
(Country: Brazil; Year: 2015; Director: Ives Rosenfeld; Writer: Pedro Freire, Ives Rosenfeld; Stars: Ariclenes Barroso, Sergio Malheiros, Julia Bernat, Julio Adrião, Karine Teles, Guti Fraga, Aury Porto)
A boy whose dream of becoming the star of an elite football team is jeopardised under the weight of circumstances.
Princess
(Country: Israel; Year: 2014; Director: Tali Shalom-Ezer; Writer: Tali Shalom-Ezer; Stars: Ori Pfeffer, Shira Haas, Keren Mor, Adar Zohar-Hanetz)
While her mother is away from home, 12-year-old Adar's role-playing games with her stepfather move into dangerous territory. Seeking an escape, Adar finds Alan, an ethereal boy that accompanies her on a dark journey between reality and fantasy.
Shadow Behind The Moon ( Anino sa likod ng buwan)
(Country: Philippines; Year: 2015; Director: Jun Robles Lana)
The armed conflict between the Philippine military and the communist resistance at the beginning of the 1990s forms the backdrop to this study of three individuals who, for different reasons, are trying to resolve an untenable situation.
Tangerine
(Country: US; Year: 2015; Director: Sean Baker; Writer: Sean Baker, Chris Bergoch; Stars: Kitana Kiki Rodriguez, Mya Taylor, James Ransone, Clu Gulager, Scott Krinsky, Katja Kassin, Josh Sussman, John Gulager, Ana Foxx, Jason Stuart, Anni Weisband, Frances Green, Scott Lyons, Richie Lillard, Mickey O'Hagan, Karren Karagulian, Tess Hunt)
A working girl tears through Tinseltown on Christmas Eve searching for the pimp who broke her heart.
Viaje
(Country: Costa Rica; Year: 2015; Director: Paz Fábrega; Writer: Paz Fábrega)
After meeting at a party, Luciana and Pedro spark up a spontaneous rendezvous when Luciana accompanies Pedro to a national forest on a work trip. Eschewing the fraudulent nature of traditional relationships, the pair explores the beauty in the nature that surrounds them as they indulge in the passions of their encounter and navigate the various meanings of commitment.
Violator
(Country: Philippines; Year: 2014; Director: Dodo Dayao; Writer: Dodo Dayao; Stars: RK Bagatsing, Andy Bais, Enrie Estevez, Anthony Falcon, Joel Lamangan, Timothy Mabalot, Victor Neri, Kathleen Pador)
A typhoon is slowly approaching Manila. And in the swelter that accompanies the storm something ominous is hiding which awakens suicidal tendencies and other inexplicable urges in the city's inhabitants.
The Violators
(Country: UK; Year: 2015; Director: Helen Walsh; Writer: Helen Walsh; Stars: Lauren McQueen, Brogan Ellis, Stephen Lord, Liam Ainsworth, Derek Barr, Callum King Chadwick, Jennifer Hennessy, Roxanne Pallett, Harry Evans, Jacqueline Leonard, James Foster, Stella Grundy, Sean McKee, Andrea Davy, Karl Camilleri)
Two dysfunctional girls, from different backgrounds set off on a course that will have profound implications for both of them.