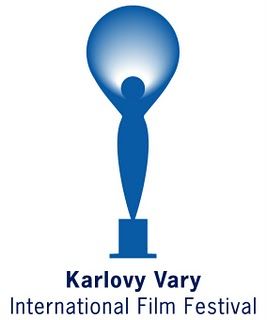 View other Karlovy Vary International Film Festival Films by strand: A Week Of Lebanese Cinema, Another View, Czech Films 2014-2015, Documentary Films - Competition, Documentary films - Out Of Competition, East of the West - Competition, Forum of Independents, Future Frames: Ten New Filmmakers to Follow, Horizons, Imagina, Midnight Screenings, Official Selection - Competition, Official Selection - Out of Competition, Out of the Past, Prague Short Film Festival Presents, Six Close Encounters, Special Events, Variety Critics' Choice
The Ascent (Voskhozhdenie)
(Country: Soviet Union; Year: 1976; Director: Larisa Shepitko; Writer: Vasiliy Bykov, Yuri Klepikov, Larisa Shepitko; Stars: Boris Plotnikov, Vladimir Gostyukhin, Sergey Yakovlev, Lyudmila Polyakova, Viktoriya Goldentul, Anatoliy Solonitsyn, Mariya Vinogradova, Nikolai Sektimenko, Sergei Kanishchev)
The biblical story of Christ and Judas set in wartime winter Belarus.
The Beginning Of An Unknown Era (Nachalo nevedomogo veka)
(Country: Soviet Union; Year: 1967; Director: Larisa Shepitko, Andrey Smirnov; Writer: Yuri Olesha, Andrey Platonov, Larisa Shepitko, Ilya Suslov, Mikhail Suslov, Boris Yermolayev; Stars: Leonid Kulagin, Sergei Volf, Georgiy Burkov, Nikolay Gubenko, Lyudmila Polyakova, Tatyana Belikova, Igor Klass, Vladimir Balon, Viktor Kosykh, V. Sergeyev, Viktor Pomortsev, Evgeniy Goryunov, Sergei Gorbatyuk, Aleksandra Popova, Ivan Gurchenkov)
Two young directors adapted the short stories of two Russian authors whose works had been banned for decades, and so their film ended up in the censor's vault as well – for twenty years.
Heat (Znoy)
(Country: Soviet Union; Year: 1963; Director: Larisa Shepitko; Writer: Chingiz Aitmatov, Iosif Olshansky, Irina Povolotskaya, Larisa Shepitko, Semyon Lungin, Ilya Nusinov; Stars: Bolotbek Shamshiyev, Nurmukhan Zhanturin, Klara Yusupzhanova, K. Dosumbayev, Darkul Kuyukova, K. Esyenov, R. Tabaldiyeva, Sadykbek Dzhamanov)
Kemel, a recent school graduate, travels into an isolated part of the steppes to work in a small communal farm camp.
Wings (Krylya)
(Country: Soviet Union; Year: 1966; Director: Larisa Shepitko; Writer: Valentin Ezhov, Natalya Ryazantseva; Stars: Mayya Bulgakova, Sergey Nikonenko, Zhanna Bolotova, Panteleymon Krymov, Leonid Dyachkov, Vladimir Gorelov, Yuri Medvedev, Nikolay Grabbe, Zhanna Aleksandrova, Rimma Markova, Arkadi Trusov, Olga Gobzeva, Boris Yurchenko, Evgeniy Evstigneev, Natalya Gitserot)
Story of former fighter pilot Nadezhda Petrukhina.
You And I (Ty i ya)
(Country: Soviet Union; Year: 1971; Director: Larisa Shepitko; Writer: Gennady Shpalikov, Larisa Shepitko; Stars: Leonid Dyachkov, Yuriy Vizbor, Alla Demidova, Natalya Bondarchuk, Leonid Markov, Vladimir Nosik, Lidiya Konstantinova, Oleg Efremov, Aleksandr Yanvaryov, Viktor Shulgin, Georgiy Petrovskiy)
A man suffering an identity crisis takes a job in Siberia.