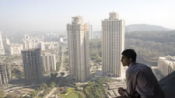 Slumdog Millionaire will close the fest
The London Film Festival kicks off its 52nd edition this evening, with the hotly anticipated big screen adaptation of Frost/Nixon. Michael Sheen and Frank Langella take on the roles of journalist and politician in Ron Howard's film, which goes on general release in the UK early next year.
That may be fully booked, but there are still tickets left for the equally touted Slumdog Millionaire by Danny Boyle, which comes fresh from winning the audience award at Toronto and closes the festival.
And even if the credit crunch has left you short of funds for filmgoing, you can check out films for free in the Capital on Tuesday 23 and Friday 24 October, from 6.30pm when Trafalgar Square will host two nights of rare films. Accompanied by live music, improvised on the night by acclaimed pianist Neil Brand, silent classic High Treason (1929) will screen on the 23rd, preceded by short The Fugitive Tourist (1924).
Kicking off the free fun on Friday, will be Living London. Not seen for more than 100 years, this 1904 documentary was originally intended to showcase London to the world. The film has been restored for the screening and will be followed by 15 archive short films celebrating London through the ages, from John Krish's fond farewell to London's tram network, The Elephant Will Never Forget (1953) to news footage of Charlie Chaplin being mobbed by fans in Chaplin Visits London (1921) and unique footage of a 1930s London wedding in Wedding at Belmont Free Church (1931).
We've been taking a look at the festival programme – which is as strong as ever this year – and, in addition to the opening and closing night movies, here are our 10 films to look out for in the next fortnight. It has been such a bumper year for brilliant British film that we've picked five from home and five from abroad. First up the homegrown highlights – it was hard to choose just five and this list is by no means exhaustive.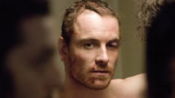 Hunger – Artist Steve McQueen's debut about the last days of IRA hunger striker Bobby Sands is quite simply stunning. More than justifying its Camera d'Or win at Cannes, this is a triumph of composition. Perfectly balanced camerawork is matched by the political balance in the story being told. A sensory onslaught worth taking. Can't catch it in London? The film is released across the UK on October 31, and opens Stateside early next year.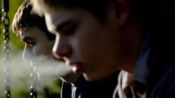 Better Things – Another outstanding debut feature that straddles the border of art and film. Duane Hopkins' film about loneliness and drug taking in rural England is a tough watch that more than repays the viewer. With lingering lensing and an exceptionally detailed soundscape, Hopkins paints a unique portrait of isolation. Can't catch it in London? The film is released across the UK on January 23 next year.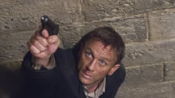 Quantum Of Solace – Although, in may ways more blockbuster than British, the latest instalment in the Bond franchise can't be allowed to slip under the radar. Daniel Craig reprises his role as 007 and finds it tough not to make his mission personal, after his betrayal by Vesper. Expect action shenanigans with an emphasis on grit as well as gloss. Can't catch it in London? The film is on general release in the UK from October 31 and in the US from November 14.
We also wanted to recommend a couple of films that have yet to secure a release date in the UK – so catch them now, while you've got the chance.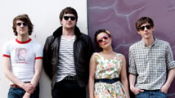 1234 – This low-key but entertaining comedy drama focuses on a wannabe indie band. Avoiding all the usual clichés – forget imminent record deals and stardom, think pub gigs and possible romance – Giles Borg's debut feature triumphs in its understatement. With a naturalistic script packed with off-beat humour and some sharp camerawork, it may not have a distributor yet but it can surely only be a matter of time.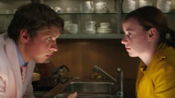 Helen – This UK/Irish co-production is another imaginative debut, brimming over with originality. Co-directed by Christine Molloy and Joe Lawlor, it tells the tale of Helen, a student picked to impersonate a missing girl. She becomes intrigued by the victim and finds herself gaining confidence through the other woman's persona. A still water that runs deep.
Picking five films to recommend from the rest of the festival's output is, arguably, an even more uphill struggle, so we've decided to plump for five which don't yet have a UK release date, meaning that this could well be the one and only chance you get to see them. This means we won't mention the likes of Waltz With Bashir (out in the UK on November 21), Let's Talk About The Rain (UK release date: November 7) or Oliver Stone's W. (also out November 7)– though these are also well worth looking out for.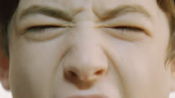 Afterschool – Anton Bitel writes… In this uncompromising study of teen alienation, impressionable adolescent Robert (Ezra Miller) struggles to find a private space for his feelings of awkwardness and guilt. Given the setting in an affluent East Coast preparatory school, you might well be expecting the parent-baiting frankness of Larry Clark's Kids and the blank-eyed disorientation of Gus van Sant's Elephant, but the real surprise in the mix here is the video-based paranoia of Michael Haneke's Hidden, lending Antonio Campos' extraordinary film a reflexive depth that is entirely lacking from otherwise similar teen dramas - and the ending, like the principal character, is hauntingly ambiguous.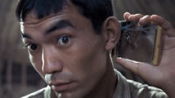 Tulpan – Like last year's Tuya's Wedding (still noticeable by its absence in a cinema near you) this is as much a study of a way of life as a fictional feature. Asa returns to the Kazahkstan steppe after completing his naval service, hoping to get a wife and a farm. But the eponymous Tulpan proves to be a tricky catch – leaving his dreams of a traditional life in tatters. With stunning scenes of the steppe itself, Sergei Dvortsevoy – who has a background in documentary – presents the environment as an additional character in this film about dreams and hardship in modern day Kazahkstan that never loses its sense of humour (you'll never look at Prince Charles' ears in quite the same light again).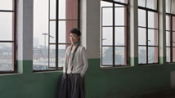 24 City – With its remarkable blend of fact and fiction this documentary on life in a China frought with change as it moves to a free market economy is both an exploration of the shift and of the nature of memory. Using real-life testimonials and re-enactments by established actors, Jia Zhang-Ke continues to push the boundaries in his consideration of what it means to live in modern-day China.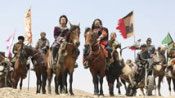 The Good, The Bad, The Weird – Whipping off at breakneck speed, this South Korean homage to Sergio Leone,'s The Good, The Bad And The Ugly already looks set for cult status. Featuring a trio of unlikely adventurers who clash over a treasure map, which they all think holds the answer to their dreams, Kim Ji-Woon manages to juggle character drama, violence and comedy to great anarchic effect.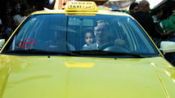 Laila's Birthday – We've heard nothing but good things about this short and sweet tale of a Palestinian taxi driver who wants nothing more than to get home in time for his daughter's birthday. Showing Ramallah in all its everyday contradiction and confusion, Rashid Masharawi's wry comic drama, though inevitably touching on political themes, keeps its focus firmly on the humanity of its characters.
Read more of our coverage of the London Film Festival and visit the official site.
Share this with others on...