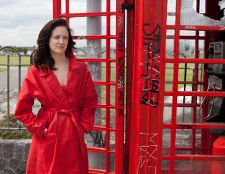 Andrea Riseborough in Shadow Dancer
The daddy of all independent festivals celebrated its 28th edition in 2012. Run in conjunction with the Sundance Institute - set up by Robert Redford to support independent film.
This year's festival runs from January 19 to 29. Got a feature or short film screening at Sundance 2012 and want us to review it? If you have a screener, please feel free to send it to us.
Beasts Of The Southern Wild won the US dramatic prize, while The House I Live In was named best US documentary. The world competition documentary and dramatic prizes went to The Law In These Parts and Violeta Went To Heaven.
View Films by Strand:
View previous years coverage of the Sundance Film Festival festival:
Sundance Latest Reviews
Sundance Film Festival Features
Sundance Film Festival News