Robert Redford at the opening press conference
With so many film festivals across the world these days, it's easy to get a bit cynical about what is showing. Pick up a local newspaper from many festival's home town - from Edinburgh to New York - and you're apt to see someone bemoaning the state of the local offering, usually with regard to what is having its premiere.
No such problem at Sundance, however, where all the US competition and premiere films are fresh from the cutting room along with a large number of those in world competition, and where the indie landscape for the following year begins to take shape. In fact, in the case of the UK, it pretty much dictates what independent films - particularly from the US - we're likely to be getting served up into 2013. Margin Call, for example, which premiered at the festival last year, has only just been released and last year's directorial award winner Martha Macy May Marlene is not out until February.
So, with such a wealth of choice on offer, the only problem at Robert Redford's annual shebang in Park City, Utah, is trying to sort out your schedule when no one can give you the inside track on what's going to be great or not so good.
The choice is hard, but choose you must - and here, in no particular order are the films in each of the categories I am most looking forward to seeing at the 28th edition of the fest.
World Dramatic Competition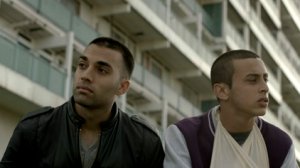 Being British, a home-grown film seems a good place to start, and it's fair to say that I've been looking forward to seeing Sally El Hosaini's teenage drama ever since I interviewed her as she took part in a Sundance scriptwriter's lab back in 2009 (read that here). Three years and a director's workshop later, the story of the sensitive 14-year-old Mo and his charismatic older brother Rashid finally comes the the big screen. The Sundance guide describes it as "gorgeous and masterful". Expectations are high.
If I get the chance, I'll also be checking out French director Quentin Dupieux's follow up to his killer tyre flick Rubber. The intriguingly titled Wrong features, apparently, a pizza-delivering nymphomaniac, a jogging addict and a man hunting for his missing dog.
World Cinema Documentary Competition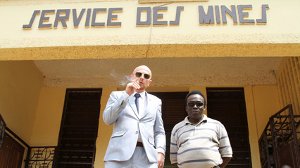 Mads Brügger will have to go some to top his 2010 documentary The Red Chapel, which saw him take on the North Korean secrecy machine with the help of two comedians, one of whom is a self-labelled' spastic'. This time his sights are set on an equally intriguing expose of diplomatic corruption in central Africa. If it's even half as incisive as his last, he'll prove tough to beat.
That said, the documentary sections at Sundance are of an exceptionally high standard. I'm also hoping to catch British entry The Imposter, directed by Bart Layton, which investigates the odd story of a missing - and rediscovered - boy, and Egyptian protest film 1/2 Revolution.
US Dramatic Competition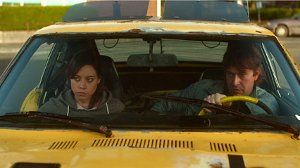 Promising "classic madcap romantic comedy" and "clever dialogue" you can definitely book me in for Colin Trevorrow's film. Scripted by Derek Connolly, it sees three magazine employees investigate a personal ad from a guy seeking a partner for time travel - but is there more to the paranoid loner who placed the ad than first meets the eye? There so much emphasis on the look of films at the moment that quite often good scripting is left on the sidelines, here's hoping Safety Not Guaranteed - which has the added endorsement of the Duplass brothers as exec producers - will provide live up to the praise it has received in the brochure.
I'll definitely also be checking out Ben Lewin's The Surrogate - about a man in an iron lung who hires a sex surrogate at age 38, to lose his virignity - if only for the promise of a principal cast featuring the wonderful combination of John Hawkes, Helen Hunt and William H Macy.
US Documentary Competition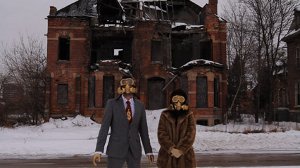 Detropia
Lots of the contenders in this category this year focus on domestic hot-button issues, such as atomic energy and healthcare. I'm particularly interested in this local-issue driven documentary by Heidi Ewing and Rachel Grady because they have proved themselves - with Boys From Baraka and Freakonomics among others - to be adept at telling personal stories at the same time as exploring wider issues. This time they look at Detroit which, aftrer the rise of manufacturing is now on the brink of disintigration.
Premieres
As always much is promised by this section that aims to showcase the cream of the indie crop before it makes its way to mainstream cinemas - so you'll forgive me if I pick two to watch.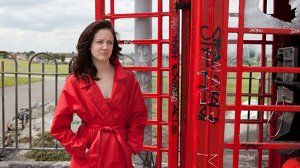 Shadow Dancer offers the tantalising combination of director James Marsh - returning to dramatic work after his successful documentaries Man On Wire and Project Nim - and British up-and-comer Angela Riseborough (who can be seen on a screen near you this week putting in an excellent performance as Wallis Simpson in the flawed but not as bad as it could have been WE). This Belfast-set thriller, set in the 70s, sees Riseborough playing an IRA bomber forced to turn informant, described as a "riveting portrait of shifting convictions and entangled loyalties".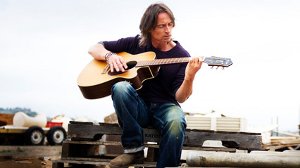 California Solo also gets my vote largely because of the presence of Robert Carlyle - known for being good even in not-so-good films. Marshall Lewy directs him (and also wrote the script) as Lachlan MacAldonich, a faded rocker who, under the threat of deportation is forced to confront his old relationships in the hopes of finding someone who will be willing to help him stay in the country.
Other films I'm hoping to catch are Bachelorette - a film by Leslye Headland that bears a whiff of Bridesmaids style humour and the ever-watchable Frank Langella in dramatic comedy Robot And Frank. The idea of Langella and a 'caretaker robot' appeals to the part of me that never quite got over the loss of Metal Mickey.
Documentary Premieres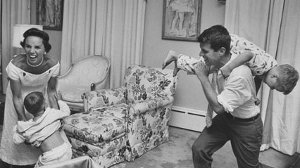 Ethel
I'm intrigued to see what Rory Kennedy - who made the exceptionally good Ghosts Of Abu Ghraib - does with this personal tale from her own family. The youngest child of Robert and Ethel Kennedy, this factual films promises an intimate insight into the workings of one of the most talked about families in American political history.
New Frontier
The home of films that border on installation art, I confess I've been more interested in taking a walk round the always interesting exhibition space for New Frontier rather than tackling movies that are showing. But this year, I'm going to make a point of catching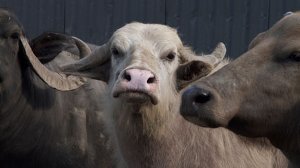 Director Denis Côté's last film, Elle Veut le Chaos (All That She Wants) was a beautifully composed piece, demonstrating a keen eye for art and composition. Here, he considers "the relationship between nature and humanity", which I'm pretty sure will be provocative if nothing else.
Park City At Midnight
Home of the weird and occasionally wonderful, my biggest problem is usually staying awake until the witching hour to see one of these...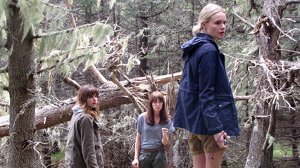 Black Rock
This female-centric suspense thriller by The Freebie director Kate Asleton (and penned by her husband Mark Duplass) promises an exploration of friendship and reconilliation against a sinister backdrop.
I'm also eager to take a look at Grabbers, from Irish director Jon Wright and screenwriter Kevin Lehane, which holds the attraction of giant, tentacled bloodsucking aliens on a remote Irish island... Not exactly ET then.
Next
This category is now in its third year at the festival and I'm hoping it might come of age as more filmmakers with a shoestring budget actively target the strand.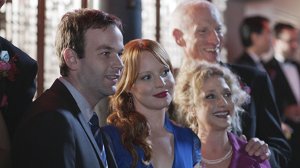 Sleepwalk With Me
At the opening press conference, festival director John Cooper said that the festival has a lot of comedy movies this year and this should be one of them. Directed and written by comic-turned-filmmaker Mikie Birbiglia (with help from Ira Glass, Joe Birbiglia and Seth Barrish), I have it on good authority from someone who attended a script reading that it "will make you laugh". Count me in.
Spotlight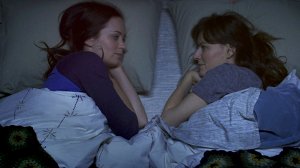 Just announced as the opening gala for the upcoming Glasgow Film Festival, Lynn Shelton's follow-up to indie break-out hit Humpday received plenty of critical praise when it premiered at Toronto. Described as a "heartfelt romantic comedy", the presence of Emily Blunt is also a selling point.
Finally, there is the Shorts category, of course, and although I'm not sure which ones I'll see, I promise I'll be aiming to take in at least a handful during the course of the next 10 days. So, buckle up, it's going to be an interesting ride.
Share this with others on...