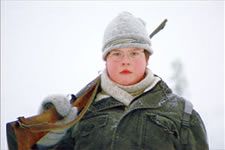 King Of Ping Pong won the World Cinema Dramatic Award
Sundance is the daddy of all independent festivals. Run in conjunction with the Sundance Institute - set up by Robert Redford to support independent film - it has continued to develop its brief for more than two decades. It championed documentary which has resulted in a slew of factual films hitting the multiplex and has recently turned its attention to short film, recently announcing a mobile phone pilot project.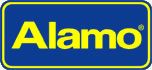 We'd like to say a huge thank you to Alamo for helping Eye For Film out with our car hire again this year. For over 30 years, Alamo Rent A Car has been a market leader for leisure travellers to North America. With a network of nearly 300 branches across America, an industry-leading fleet and Alamo Choice enabling renters to select their own car from all those available within a group, Alamo is the first choice for travellers. Choose Alamo Gold for a full tank of petrol and up to three additional drivers. One-ways are free of charge throughout Florida and California and, for a real American adventure, get off the beaten track with the latest GPS model available from most US Alamo branches. With Alamo, the journey is as much fun as the destination. We have teamed up with Alamo to offer 10% off USA car rental. Simply visit www.alamo.co.uk/usadiscount or call 0870 400 4596 quoting 'discount'.
View Films by Strand:
View previous years coverage of the Sundance Film Festival festival:
Sundance Latest Reviews
Sundance Film Festival Features
Sundance Film Festival News