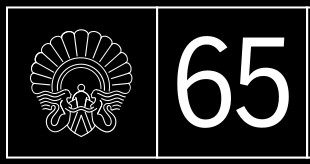 View other San Sebastian Film Festival Films by strand: Culinary Zinema - Film and Gastronomy, Horizontes Lantinos, In Progress - Ten Years With Latin American Cinema, Made in Spain, New Directors, Official Selection, Very Funny Things, Zabaltegi-Specials, Zinemara
Amour
(Country: France, Germany, Austria; Year: 2012; Director: Michael Haneke; Writer: Michael Haneke; Stars: Jean-Louis Trintignant, Emmanuelle Riva, Isabelle Huppert)
An elderly couple deal with the ravages of old age.
The Angels' Share
(Country: UK, France; Year: 2012; Director: Ken Loach; Writer: Paul Laverty; Stars: Paul Brannigan, John Henshaw, Gary Maitland, Jasmin Riggins, William Ruane, Roger Allam, Siobhan Reilly)
A group of young offenders doing community service find inspiration in whisky.
Beasts Of The Southern Wild
(Country: US; Year: 2011; Director: Benh Zeitlin; Writer: Lucy Alibar, Benh Zeitlin; Stars: Quvenzhané Wallis, Dwight Henry),
Official Site
Waters gonna rise up, wild animals gonna return from the grave, and everything south of the levee is goin' under, in this tale of a six-year-old named Hushpuppy, who lives with her daddy at the edge of the world.
Caesar Must Die (Cesare Deve Morire)
(Country: Italy; Year: 2012; Director: Paolo Taviani, Vittorio Taviani; Stars: Fabio Cavalli, Salvatore Striano)
A docudrama following drama workshops at Italy's Rebibbia prison, charting the trials and tribulations as the inmates tackle Shakespeare.
Hope Springs
(Country: US; Year: 2012; Director: David Frankel; Writer: Vanessa Taylor; Stars: Meryl Streep, Tommy Lee Jones, Steve Carell, Jean Smart, Ben Rappaport, Marin Ireland, Patch Darragh, Brett Rice, Becky Ann Baker, Elisabeth Shue, Charles Techman, Daniel Flaherty, Damian Young, Mimi Rogers, Ann Harada)
A middle-aged couple attend counselling to try to restore their relationship.
The Imposter
(Country: UK; Year: 2011; Director: Bart Layton; Stars: Anthony Zanlungo, Adam O'Brian)
In 1994 a 13-year-old boy disappears from his home in San Antonio, Texas, but three and a half years later he is found alive thousands of miles away in Spain with a shocking story of kidnap and torture... but all is not what it seems in this tale that is truly stranger than fiction.
Me And You (Io E Te)
(Country: Italy; Year: 2012; Director: Bernardo Bertolucci; Writer: Niccolò Ammaniti, Bernardo Bertolucci, Niccolò Ammaniti, Umberto Contarello, Francesca Marciano; Stars: Tea Falco, Jacopo Olmo Antinori, Sonia Bergamasco, Veronica Lazar, Tommaso Ragno, Pippo Delbono, Francesca De Martini)
An introverted teenager forges a bond with his step-sister as he hides out in his family's basement.
No
(Year: 2012; Director: Pablo Larraín; Writer: Pedro Peirano; Stars: Gael García Bernal, Alfredo Castro and Antonia Zegers)
Gael Garcia Bernal stars as a Chilean adman trying to organize a campaign to unseat Pinochet in Pablo Larraín's smart, engrossing political thriller.
Savages
(Country: US; Year: 2012; Director: Oliver Stone; Writer: Shane Salerno, Oliver Stone, based on the book by Don Winslow; Stars: Blake Lively, Taylor Kitsch, Aaron Taylor-Johnson, Jana Banker, Candra Docherty, Patrick Fourmy, Gary Stretch, Benicio Del Toro, Diego Cataño, Shea Whigham, Karishma Ahluwalia, Joaquín Cosio, John Travolta, Jonathan Carr, Demián Bichir)
A pair of pot growers clash with a drug cartel after their girlfriend is kidnapped.
The Sessions (The Surrogate)
(Country: US; Year: 2012; Director: Ben Lewin; Writer: Ben Lewin; Stars: John Hawkes, Helen Hunt, William H Macy, Moon Bloodgood, Annika Marks, Adam Arkin)
A man in an iron lung hires a sex surrogate to help him lose his virginity.
Something In The Air (Après mai)
(Country: France; Year: 2012; Director: Olivier Assayas; Writer: Olivier Assayas; Stars: Lola Créton, Dolores Chaplin, India Menuez, Carole Combes, Clement Metayer, Victoria Ley, Felix Armand, Nathanjohn Carter, Mathias Renou, Nick Donald, Félix de Givry)
An 18-year-old man reacts to the social changes of late 1960s Europe.
This Is Not The Private Life Of Javier Krahe (Esta no es la vida privada de Javier Krahe)
(Country: Spain; Year: 2005; Director: Ana Murugarren, Joaquín Trincado; Writer: Ana Murugarren, Joaquín Trincado; Stars: Moncho Alpuente, Fernando Anguita, Pilar Bardem, Pablo Carbonell, Enrique Cavestany, Jesús Cifuentes, Wyoming El Gran, Antonio Fraguas 'Forges', Julián Hernández, Javier Krahe, Paco Lucena, Javier López de Guereña, Rosendo Mercado, Carmen París, Albert Pla)
This film produced in 2006 shows the strength of Krahe live, of his intimate and peculiar relationship with the audience. Cinéma Vérité, in comic strain and road movie format, recovering fragments like the super 8 Sobre la Cristofagia (On Eating Christ), the cause of renewed controversy in 2012.