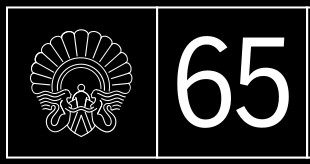 Hived off for the first time completely from the Zabaltegi section, the festival are giving these directors a greater prominence in the programme. Seventeen films compete for the Kutxa-New Directors Award.
View other San Sebastian Film Festival Films by strand: Culinary Zinema - Film and Gastronomy, Horizontes Lantinos, In Progress - Ten Years With Latin American Cinema, Made in Spain, Official Selection, Very Funny Things, Zabaltegi-Pearls, Zabaltegi-Specials, Zinemara
7 Boxes
(Country: Paraguay; Year: 2012; Director: Juan Carlos Maneglia, Tana Schembori; Writer: Patrick Altamirano, René Ayala, Juan Carlos Maneglia; Stars: Arturo Arellano, Beto Ayala, Roberto Cardozo, Atil Closs, Nelly Dávalos, Ever Enciso, Fernando Fleitas, Celso Franco, Katia García, Nico García, Lali González, Alicia Guerra, Luis Gutiérrez, Stephen Jang, Johnny Kim)
A teenager finds himself with the custody of seven boxes... but everyone wants the contents.
Animals
(Country: Spain; Year: 2012; Director: Marçal Forés; Writer: Marçal Forés, Enric Pardo, Aintza Serra; Stars: Martin Freeman, Dimitri Leonidas, Augustus Prew, Javier Beltrán, Alba Ribas, Oriol Pla, Katia Klein, Roser Tapias, Maria Rodríguez Soto)
A teenage love story, about sacrifice and the tragedy of two conflicting worlds, where the power of fantasy blurs its limits with reality.
A Caretaker's Tale ( Vicevaerten)
(Country: Denmark; Year: 2012; Director: Katrine Wiedemamm)
A harsh and bitter caretaker with a lowlife son, strikes up an unexpected bond with a young woman.
The Cleaner (El Limpiador)
(Country: Peru; Year: 2012; Director: Adrian Saba; Writer: Adrian Saba; Stars: Víctor Prada)
A crime-scene cleaner takes charge of a child orphaned during an epidemic breakout in Lima.
Colours
(Country: Brazil; Year: 2012; Director: Francisco García)
A tale of love and cheating between three youngsters from São Paulo, a huge city in full economic upswing.
The Day Of The Crows (Le jour des corneilles)
(Country: France; Year: 2012; Director: Jean-Christophe Dessaint; Writer: Amandine Taffin; Stars: Voices of Jean Reno, Isabelle Carré, Claude Chabrol, Lorànt Deutsch)
Animated story of a boy who leads a wild existence deep in the forest until the day he discovers civilised life in a neighbouring village and meets a girl who lives there.
Dog Flesh
(Country: Chile, France, Germany; Year: 2012; Director: Fernando Guzzoni)
A project selected for several festivals, including Cannes, Berlin and Toulouse, about a complex moment in the life of Alejandro. A solitary, fragile and unpredictable man crushed by the hostility of his past.
The Incredibles
(Country: Spain; Year: 2012; Director: David Valero; Writer: David Valero)
Short-film maker David Valero's debut film is a non-fiction film telling the story of three everyday heroes: Broken Wing, The Iron Lady and the Radioactive Woman. Three people who suffer the adversities that life throws at them and struggle with the most terrifying villains: death, lack of affection and loneliness.
The Love Songs Of Tiedan
(Country: China; Year: 2012; Director: Hie Jao; Writer: Hie Jao; Stars: Feng Si, Ye Lan, Feng Yun, Li Yuqin, Hao Guoying, Du Huanrong, Ge Xia)
The film recounts a romantic obsession that spans several decades. In a poor Shanxi Province village, six-year old Tiedan falls in love with May, the beautiful neighbor who practices a traditional form of singing, Er-ren-tai, and this love will never die.
Parviz
(Country: Iran; Year: 2012; Writer: Majid Barzegar)
Parviz is a man in his fifties who has lived his entire life in his father's home and has never held a job. His quiet routine suddenly comes apart the day his father decides to remarry and tells him to move out.
Rocker
(Country: Romania, Germany, France; Year: 2012; Director: Marian Crisan; Writer: Marian Crisan)
Victor, a rocker in his 40s, is ready to do anything for his drug-addicted son - even help the boy and his rock band to prepare an upcoming live concert.
Seagull (Chaika)
(Country: Russia, Georgia, Spain, Kazakhstan; Year: 2012; Director: Miguel Ángel Jiménez; Writer: Miguel Ángel Jiménez, Luis Moya; Stars: Gio Gabunia, Salome Demuria)
Love story between a prostitute and a loser sailor.
Shell
(Country: UK; Year: 2012; Director: Scott Graham; Writer: Scott Graham; Stars: Chloe Pirrie, Joseph Mawle, Iain de Caestecker, Paul Hickey, Kate Dickie, Michael Smiley)
An intense story of two people who struggle to keep their longings for freedom under control, set against a beautiful and remote landscape that reflects their isolation back at them.
Silent City
(Country: Netherlands, Luxembourg, Belgium; Year: 2012; Director: Threes Anna; Writer: Threes Anna; Stars: Laurence Roothooft, Makoto Makita, Shinji Otani, Ayako Kobayashi, Yukari Uekawa, Gen Shimaoka, Hubert Fermin, Kenichi Sano, Michihiro Koseki, Yosuke Kajima, Toshimitsu Sato, Atsushi Shimizu, Riku Takumiya, Yuki Iwamoto, Tetsuya Sato)
A psychological portrait of a young European woman who faces the harsh loneliness of Tokyo in order to master the secrets of the Japanese art of filleting fish.
Six Acts (Shesh Peamim, S#x Acts)
(Country: Israel; Year: 2012; Director: Johnathan Gurfinkel; Writer: Rona Segal; Stars: Sivan Levy)
A deep dive into the grey area of sexual abuse told through the story of Gili, a teenager who in order to improve her lame social status hooks up with several different boys, all from her new school.


Silent City and Sleepless Nights
Sleepless Nights (Layali Bala Noom)
(Country: Lebanon, Dubai; Year: 2012; Director: Eliane Raheb)
Through the stories of Assaad Shaftari, an ex high rank leader in a Christian militia, responsible for many killings during the Lebanese Civil War, and Maryam Saiidi, a mother of a kidnapped young fighter, this documentary by Eliane Raheb looks closely at war wounds and asks if redemption and forgiveness are possible.
Summer Outside (Draussen ist Sommer)
(Country: Switzerland, Germany; Year: 2012; Director: Friederike Jehn; Writer: Friederike Jehn, Lara Schützsack; Stars: Nicolette Krebitz, Maria-Victoria Dragus, Joel Basman, Marie Leuenberger, Wolfram Koch, Gilles Tschudi, Verena Zimmermann, Philippe Graber, Ueli Jäggi, Audrey Käthe von Scheele, Nalu Walder, Ella Rumpf, Jael Schlatter)
A teenage girl leaves Germany for Switzerland with her family in an effort to heal the open wounds between her parents, but the distance between them grows in an unusually hot summer.