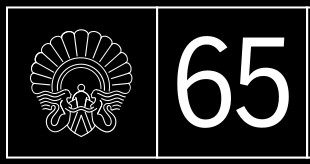 View other San Sebastian Film Festival Films by strand: Culinary Zinema - Film and Gastronomy, Horizontes Lantinos, In Progress - Ten Years With Latin American Cinema, Made in Spain, New Directors, Official Selection, Very Funny Things, Zabaltegi-Pearls, Zabaltegi-Specials
Butterflies On The Sword
(Director: Bertha Gaztelumendi)
Documenting the testimony of female victims of violence.
Camera Obscura
(Country: Spain; Year: 2011; Director: Maru Solores; Writer: Ruth Rehmet, Maru Solores; Stars: Joxean Bengoetxea, Leire Berrocal, Víctor Clavijo, Jacqueline Duarte, Pello Madariaga)
The uncle of a blind girl introduces her to photography and her first love.
Daddy, I'm A Zombie (Papá, soy una zombie)
(Year: 2011; Director: Joan Espinach, Ricardo Ramón; Writer: Daniel Torres; Stars: Paula Ribó, Núria Trifol, Ivan Labanda, Elisabeth Bergalló, Luis Posada, Roser Batalla, Francesc Belda, Albert Mieza, Clara Schwarze, Manuel Osto)
A teenager learns to deal with life after spending time with the undead.
Imagined Landscape (En Un Paisaje imaginado)
(Director: Josu Venero; Writer: Josu Venero)
Documentary of the artist Jose Antonio Sistiaga.
Leku Hutsak, Hitz Beteak
(Director: Joxeanjel Arbelaitz Irastortza; Writer: Bernado Atxaga)
Bernado Atxaga explains the origin of his texts.
Pura Vida
(Year: 2012; Director: Pablo Iraburu, Migueltxo Molina)
Documentary about the true story of sick mountaineer Inaki Ochoa de Olza, who fell ill on Mount Annapurna.
To Say Goodbye
(Country: UK, Spain; Year: 2012; Director: Matt Richards; Writer: Izaskun Arandia, Matt Richards)
Animated story about the loss of childhood set against the backdrop of the Spanish Civil War.
Whispers (Mur-Mur, murmullos)
(Year: 2012; Director: Juan Miguel Gutierrez; Writer: Juanmi Gutierrez)
Documentary following six prisoners on their paths to freedom inside and out.