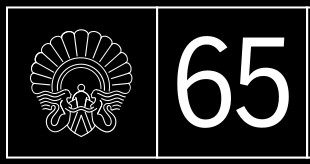 Films in competition for the Golden Shell.
View other San Sebastian Film Festival Films by strand: Culinary Zinema - Film and Gastronomy, Horizontes Lantinos, In Progress - Ten Years With Latin American Cinema, Made in Spain, New Directors, Very Funny Things, Zabaltegi-Pearls, Zabaltegi-Specials, Zinemara
All Apologies
(Director: Emily Tang)
After his son died in an accident, Cheng approaches the wife of the driver responsible and asks to be given another child.
Arbitrage
(Country: US; Year: 2012; Director: Nicholas Jarecki; Writer: Nicholas Jarecki; Stars: Richard Gere, Tim Roth, Brit Marling, Susan Sarandon, Monica Raymund, William Friedkin, Laetitia Casta, Josh Pais, Stuart Margolin, Evelina Oboza, Bruce Altman, Chris Eigeman, Nate Parker, Paula Devicq, Angel Picard-Ami),
Trailer
A hedge-fund magnate is in over his head, desperately trying to complete the sale of his trading empire before the depths of his fraud are revealed. An unexpected, bloody error forces him to turn to the most unlikely corner for help.
Argo
(Country: US, Turkey; Year: 2012; Director: Ben Affleck; Writer: Joshuah Bearman, Chris Terrio; Stars: Ben Affleck, Bryan Cranston, Alan Arkin, John Goodman, Victor Garber, Tate Donovan, Clea DuVall, Scoot McNairy, Rory Cochrane, Christopher Denham, Kerry Bishé, Kyle Chandler, Chris Messina, Zeljko Ivanek, Titus Welliver)
A CIA agent attempts to rescue six trapped Americans during the 1979 Iranian revolution.
The Artist And The Model (El artista y la modelo)
(Country: Spain; Year: 2012; Director: Fernando Trueba; Writer: Jean-Claude Carrière, Fernando Trueba; Stars: Claudia Cardinale, Götz Otto, Jean Rochefort, Chus Lampreave, Aida Folch, Christian Sinniger, Martin Gamet, Mateo Deluz)
An elderly sculptor, tired of life and mankind's folly, rediscovers the desire to work again, thanks to the arrival of a young Spanish woman who has escaped from a refugee camp.
Atraco!
(Country: Spain, Argentina; Year: 2012; Director: Eduard Cortés; Writer: Eduard Cortés, Pedro Costa, Piti Español, Marcelo Figueras; Stars: Óscar Jaenada, Amaia Salamanca, Guillermo Francella, Francesc Albiol, Daniel Fanego, Nicolás Cabré, Bárbara de Lema, Félix Cubero, Felipe Vélez, Jorge Suquet, Jordi Martínez, Juan Codina, Simona Ferrar, Chechu Moltó)
Agents for Eva Peron plan a robbery after she pawns her jewellery.
The Attack
(Country: Lebanon, France, Qatar, Belgium; Year: 2012; Director: Ziad Doueiri; Writer: Ziad Doueiri, Joelle Touma, based on the novel by Yasmina Khadra.; Stars: Ali Suliman, Evgenia Dodena, Reymond Amsalem, Dvir Benedek, Uri Gavriel, Ruba Salameh, Karim Saleh, Ramzi Makdessi, Ezra Dagan, Michael Warshaviak, Eli Gorenstein, Vladimir Friedman, Mohammed Nabulsi, Hassan Yassine, Nisrine Seksek)
An Arab surgeon is faced with his wife's dark secret in the aftermath of a suicide bombing.
Blancanieves (Snow White)
(Country: Spain, Belgium, France; Year: 2012; Director: Pablo Berger; Writer: Pablo Berger; Stars: Maribel Verdú, Ángela Molina, Daniel Giménez Cacho, Inma Cuesta, Macarena García, Josep Maria Pou, Pere Ponce, Ramón Barea, Ignacio Mateos, Emilio Gavira, Carmen Belloch, Sofía Oria, Pere Vall, Sergio Dorado)
1920s re-imagining of Snow White.
Capital (Le Capital)
(Country: France; Year: 2012; Director: Costa-Gavras; Writer: Karim Boukercha, Costa-Gavras, Jean-Claude Grumberg, Stéphane Osmont; Stars: Gabriel Byrne, Gad Elmaleh, Liya Kebede, Jordana DePaula, Céline Sallette, Hippolyte Girardot, Natacha Régnier, Paul Barrett, Bernard Le Coq, Daniel Mesguich, Vincent Nemeth, Jean-Marie Frin, Eric Naggar, Nick Raio, Hugo Malpeyre)
Story of a European banking head facing a takeover from American investors.
The Dead And The Living
(Country: Austria, Poland, Germany; Year: 2012; Director: Barbara Albert; Writer: Barbara Albert; Stars: Anna Fischer, Daniela Sea, Itay Tiran, August Zirner, Emily Cox, Winfried Glatzeder, Almut Zilcher)
A film about self-discovery and identity, set against the backdrop of the Second World War.
The Dead Man And Being Happy (El muerto y ser feliz)
(Country: Spain, France, Argentina; Year: 2012; Director: Javier Rebollo; Writer: Lola Mayo, Javier Rebollo, Salvador Roselli; Stars: José Sacristán, Valeria Alonso, Vicky Peña, Fermí Reixach, Roxana Blanco, Jorge Jellinek, Lisa Caligaris, Carlos Lecuona)
An ageing hitman goes on a darkly comic journey to nowhere.
Fishing Days
(Country: Argentina; Year: 2012; Director: Carlos Sorin; Writer: Carlos Sorin)
A 50-year-old ex-alcoholic is advised to find a hobby to dry out. He chooses fishing in a small village in Patagonia, which just happens to be where his daughter lives, whom he hasn't seen in years.
Foxfire
(Country: France; Year: 2012; Director: Laurent Cantet; Writer: Laurent Cantet, Joyce Carol Oates; Stars: Michelle Nolden, Tamara Hope, Ali Liebert, Joris Jarsky, Kent Nolan, Briony Glassco, Madeleine Bisson, David Patrick Green, Matthew Deslippe, Raven Adamson, John Stead, Ian Matthews, Victoria DiGiovanni, Christian Lloyd, Joey Iachetta)
Members of a girl gang set out on a trip of vengeance.
The Hypnotist
(Country: Sweden; Year: 2012; Director: Lasse Hallström; Writer: Alexander Ahndoril, Alexandra Coelho Ahndoril, Paolo Vacirca, based on the novel by Lars Kepler; Stars: Tobias Zilliacus, Mikael Persbrandt, Lena Olin, Helena af Sandeberg, Jonatan Bökman, Oscar Pettersson, Eva Melander, Anna Azcarate, Johan Hallström, Göran Thorell, Jan Waldekranz, Emma Mehonic, Tomas Magnusson, Nadja Josephson)
A detective pairs up with a hypnotist to try to solve a brutal murder.
The Impossible
(Country: Spain; Year: 2012; Director: Juan Antonio Bayona; Writer: Sergio G Sánchez; Stars: Ewan McGregor, Naomi Watts, Geraldine Chaplin, Tom Holland, Marta Etura, Olivia Jackson, Oaklee Pendergast, Samuel Joslin, Dominic Power, Sönke Möhring, Nicola Harrison, Gitte Witt, Bruce Blain, Teo Quintavalle, Natalie Lorence)
A family's quiet Thailand holiday turns into a nightmare when a huge tsunami engulfs the grounds of their hotel.
In The House
(Country: France; Year: 2012; Director: François Ozon; Writer: François Ozon, based on the play by Juan Mayorga; Stars: Kristin Scott Thomas, Emmanuelle Seigner, Denis Ménochet, Fabrice Luchini, Jean-François Balmer, Ernst Umhauer, Diana Stewart, Fabrice Colson, Stéphanie Campion, Bastien Ughetto)
Fiction and reality become blurred between a teacher and student.
Rhino Season
(Country: Iran; Year: 2012; Director: Bahman Ghobadi; Stars: Behrouz Vossoughi, Monica Bellucci, Yilmaz Erdogan, Caner Cindoruk, Belçim Bilgin, Arash Labaf, Ali Pourtash, Beren Saat)
The tale of Sahel, an Iranian-Kurdish poet newly released from a 30-year prison sentence who thinks of nothing but finding his wife.
Twice Born (Venuto al mondo)
(Country: Italy, Spain, Croatia; Year: 2012; Director: Sergio Castellitto; Writer: Sergio Castellitto, Margaret Mazzantini, Margaret Mazzantini; Stars: Penélope Cruz, Emile Hirsch, Mira Furlan, Jane Birkin, Sergio Castellitto, Saadet Aksoy, Branko Djuric, Isabelle Adriani, Sanja Vejnovic, Juan Carlos Vellido, Luna Mijovic, Milan Pavlovic, Adnan Haskovic, Moamer Kasumovic, Emina Muftic)
A single mum takes her son to Sarajevo, where his father died in the Bosnian War.