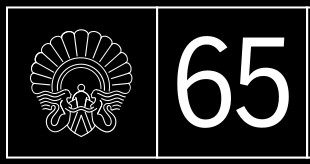 View other San Sebastian Film Festival Films by strand: Culinary Zinema - Film and Gastronomy, Horizontes Lantinos, In Progress - Ten Years With Latin American Cinema, Made in Spain, New Directors, Official Selection, Very Funny Things, Zabaltegi-Pearls, Zinemara
7 Days In Havana (7 di­as en La Habana)
(Country: France, Spain; Year: 2012; Director: Benicio Del Toro, Pablo Trapero, Julio Medem, Elia Suleiman, Gaspar Noé, Juan Carlos Tabío, Laurent Cantet; Writer: Laurent Cantet, Alejandro Fadel, Martín Mauregui, Julio Medem, Santiago Mitre, Gaspar Noé, Leonardo Padura, Elia Suleiman, Pablo Trapero; Stars: Daniel Brühl, Vladimir Cruz, Josh Hutcheson, Mirta Ibarra, Emir Kusturica, Jorge Perugorria, Elia Suleiman)
Seven short films show unseen sides to Havana through the eyes of locals and visitors.
Asura
(Country: Japan; Year: 2012; Director: Kei'ichi Sato; Writer: Ikuko Takahashi; Stars: Megumi Hayashibara, Yoshihiro Ike, Kinya Kitaohgi, Masako Nozawa)
An anime starring a savage, enraged orphan boy abandoned in the barren Kyoto wasteland who does whatever it takes to survive in the wild. When he crosses paths with civilization, he must learn to master the beast within.
The Bay
(Country: US; Year: 2012; Director: Barry Levinson; Writer: Michael Wallach; Stars: Kristen Connolly, Anthony Reynolds, Jane McNeill, Michael Beasley, Christopher Denham, Kether Donohue, Stacy Rabon, Andy Stahl, Stephen Kunken, Alisa Harris, Andrew R. Kaplan, Frank Deal, Lauren Cohn, Jody Thompson, Jack Landry)
Chaos breaks out in a small town in the wake of an ecological disaster.
Bypass
(Country: Spain; Year: 2012; Director: Patxo Telleria, Aitor Mazo)
A young man tries to "cheer up" the last few hours in the life of his terminally ill friend Maria by saying he loves her - but Maria's miraculous recovery forces Xabi to keep up the pretence.
Clip (Klipp, Klip)
(Country: Serbia; Year: 2012; Director: Maja Milos; Writer: Maja Milos; Stars: Isidora Simijonovic, Vukasin Jasnic, Dimitrije Arandjelovic, Nikola Dragutinovic, Vladimir Gvojic, Sonja Janicic, Jovo Maksic, Zoran Maksimovic, Sanja Mikitisin, Katarina Pesic, Mihajlo Pleskonjic, Monja Savic, Jovana Stojiljkovic, Dobrila Stojnic, David Tasic)
A young girl goes on a spree of sex, drugs and partying, constantly filming with her mobile phone.
Kern
(Country: Austria; Year: 2012; Director: Severin Fiala, Veronika Franz; Writer: Severin Fiala, Veronika Franz; Stars: Severin Fiala, Veronika Franz, Traute Furthner, Peter Kern, Susanne Wuest)
Documentary about the controversial film director and irascible actor Peter Kern.
King of Comics (König des Comics)
(Country: Germany; Year: 2011; Director: Rosa von Praunheim; Writer: Rosa von Praunheim; Stars: Ralf König, Joachim Król, Hella von Sinnen, Ralph Morgenstern)
Humour, irony and razor sharp observation are his liberating weapons against bigoted prejudice in a documentary which pays tribute to Ralf König, Gemany's best-known comic illustrator and an artist at the height of is creativity.
Lines Of Wellington (As Linhas De Torres)
(Country: Portugal, France; Year: 2012; Director: Valeria Sarmiento; Writer: Carlos Saboga; Stars: Nuno Lopes, Soraia Chaves, Marisa Paredes, John Malkovich, Carloto Cotta, Victória Guerra, Marcello Urgeghe, Jemima West, José Afonso Pimentel, Miguel Borges, Mathieu Amalric, Melvil Poupaud, Filipe Vargas, Adriano Luz, João Arrais)
TV mini-series by the filmmaker Valeria Sarmiento. A reconstruction of Napoleon's attempts to invade Portugal.
Magic Words (Breaking A Spell) (Palabras Mágicas (Para Romper Un Encantamiento))
(Country: Mexico; Year: 2012; Director: Mercedes Moncada Rodríguez)
Documentary examination of the Nicaraguan Revolution
Operacion E
(Country: Spain, France; Year: 2012; Director: Miguel Courtois; Writer: Miguel Courtois; Stars: Luis Tosar)
Inspired by the true story of Clara Rojas, kidnapped by the FARC in Colombia together with Ingrid Betancourt in 2002, who after six years in captivity had a child with one of the guerrillas...

Magic Words (Breaking A Spell) and Kern
Penance (Shokuzai)
(Country: Japan; Year: 2012; Director: Kiyoshi Kurosawa; Writer: Kiyoshi Kurosawa, Kanae Minato; Stars: Yû Aoi, Teruyuki Kagawa, Asumi Kikuchi, Hazuki Kimura, Manatsu Kimura, Kyôko Koizumi, Erika Komata, Seika Kuze, Marika Matsumoto, Mirai Moriyama, Kyôka Shibata, Shôko Takada)
TV mini-series focuses on the mysterious murder of a young girl kidnapped at her own school while playing with four classmates. None of the girls can remember the abductor's face, and the victim's mother condemns them to: "Do whatever you have to to find the killer. Otherwise, you can pay a penance that I approve."
The Search For Emak Bakia (Emak Bakia baita)
(Country: Spain; Year: 2012; Director: Oskar Alegria)
In 1926, Man Ray filmed a cinepoem in the southeast of France, and called it Emak Bakia, which is a Basque expression meaning 'Leave me alone' - now Filmmaker Oskar Alegria embarks upon an exploration of the film and its title.
Tropicalia
(Country: Brazil, US, UK; Year: 2012; Director: Marcelo Machado; Writer: Vaughn Glover, Marcelo Machado, Di Moretti; Stars: Gilberto Gil, Caetano Veloso)
Documentary looking at the Tropicalia cultural movement in Brazil.
The Valley (Baztan)
(Country: Spain; Year: 2012; Director: Iñaki Elizalde; Writer: Iñaki Elizalde, Michel Gaztambide; Stars: Unax Ugalde, Carmelo Gómez, Joseba Apaolaza, Txema Blasco, Ramón Agirre, Kandido Uranga, Mirentxu Goienetxe, Patxi Bengoetxea, Jone Lizartza, Juainas Paul)
Documentary follows a film crew visiting the Baztan valley to make a film about events dating back to the 17th century: the story of the discrimination suffered by the so-called "agotes", people who were forced to live in isolation practically up to the present day.
Xingu
(Country: Brazil; Year: 2011; Director: Cao Hamburger; Writer: Cao Hamburger, Anna Muylaert, Helena Soarez; Stars: João Miguel, Felipe Camargo, Caio Blat, Maria Flor)
Three brothers stumble upon the Xingu tribe during an exploration of central Brazil and subsequently devote their lives to protecting and preserving the Xingu culture in the face of encroachment from the contemporary world.


Lines Of Wellington and Tropicalia
Zuloak (Holes)
(Country: Spain; Year: 2012; Director: Fermin Muguruza)
Musician Fermin Muguruza follows the career of the all-female rock band, Zuloak, to advocate the contribution made by other important musical artists in the Basque Country.