Eye For Film >> Festivals >> SSFF >> 2012 >> In Progress - Ten Years With Latin American Cinema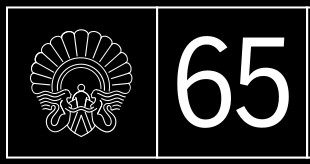 Eighteen of the most important titles from among all those screened at San Sebastian in the past 10 years. These are 18 movies completed thanks to the Films in Progress workshop which later went on to feature on programmes and win awards at international festivals across the world.
View other San Sebastian Film Festival Films by strand: Culinary Zinema - Film and Gastronomy, Horizontes Lantinos, Made in Spain, New Directors, Official Selection, Very Funny Things, Zabaltegi-Pearls, Zabaltegi-Specials, Zinemara
All Your Dead Ones (Todos Tus Muertos)
(Country: Colombia; Year: 2010; Director: Carlos Moreno; Writer: Carlos Moreno, Alonso Torres; Stars: Alvaro Rodríguez, Jorge Herrera, Martha Marquez, Harold Devasten, John Alex Castillo)
One morning, a peasant wakes to find a pile of bodies in the middle of his crops. When he goes to the authorities, he quickly realises that the dead ones are a problem nobody wants to deal with.
Between Night And Day (Entre la noche y el día)
(Year: 2011; Director: Bernardo Arellano; Writer: Bernardo Arellano; Stars: Francisco Cruz, Arcelia Ramírez, Carmen Beato, Gabino Rodríguez, Joaquín Cosio),
Official Site
The story of a solitary man with autism fleeing from domestic abuse and finding a haven in the midst of nature.
El Baño Del Papa (The Pope's Toilet, ño del Papa)
(Country: Uruguay, Brazil, France; Year: 2007; Director: César Charlone, Enrique Fernández; Writer: César Charlone, Enrique Fernández; Stars: César Troncoso, Virginia Méndez, Mario Silva, Virginia Ruiz, Nelson Lence, Henry De Leon, Jose Arce, Rosario Dos Santos, Hugo Blandamuro)
A man tries to build a public loo to cash in on a Papal visit.
El Violin (The Violin)
(Country: Mexico; Year: 2006; Director: Francisco Vargas Quevedo; Writer: Francisco Vargas Quevedo; Stars: Don Angel Tavira, Gerardo Taracena, Dagoberto Gama, Octavio Castro, Mario Garibaldi)
An old violinist tries to help his son's guerrilla faction.
Gasoline (Gasolina)
(Country: Guatemala; Year: 2008; Director: Julio Hernandez Cordon; Writer: Julio Cordon Hernandez, Julio Hernandez Cordon; Stars: Jose Andres Chamier, Carlos Dardon, Francisco Jacome, Carlos del Valle),
Official Site
The friendship of three middle-class adolescents is tested on a roadtrip.
Little Sky (El Cielito)
(Country: Argentina, France; Year: 2004; Director: María Victoria Menis; Writer: Alejandro Fernández Murriay, María Victoria Menis; Stars: Leonardo Ramírez, Darío Levy, Mónica Lairana, Rodrigo Silva, Damian Piedrabuena, Zulma Arias, Maria Lidia Lopez, Fernando Menis, Héctor Menis, Ana Schmid, Christian Arrieta, Luis Jorge Iucht, Julio Arrieta, Esther Gispert, Esteban Menis)
Felix starts work on a small farm for a couple who live with their year-old son, Chango. A tense, silent family violence rises to the surface accompanied by a passion born with equal strength.
Lucía
(Year: 2010; Director: Niles Atallah; Stars: Gabriela Aguilera, Gregory Cohen, Eduardo Barril, Esperanza Silva, Francisca Bernardi)
Look at the plight of working-class Chileans following the death of Pinochet, as seen through the eyes of a young woman in the run up to Christmas.
The Maid (La Nana)
(Country: Chile; Year: 2008; Director: Sebastián Silva; Writer: Sebastián Silva, Pedro Peirano; Stars: Catalina Saavedra, Claudia Celedón, Mariana Loyola, Alejandro Goic, Anita Reeves, Del?na Guzmán)
A servant goes to extreme lengths to stay with the family she's obsessed with - and to get rid of the competition.
Northless (Norteado)
(Country: Mexico, Spain; Year: 2009; Director: Rigoberto Pérezcano; Writer: Edgar San Juan, Rigoberto Pérezcano; Stars: Harold Torres, Alicia Laguna, Sonia Couoh, Luis Cárdenas)
A man trying to cross into the US finds himself 'trapped' in Tijuana.
Offside (Offsides)
(Country: Ecuador; Year: 2002; Director: Víctor Arregui; Writer: Luis Arregui, Víctor Arregui; Stars: Galo Betancourt, Daniel Bustamante, Alejandro Cruz, Ximena Ganchala, Jimy Pazmiño, Gerardo Pinto, Narcisa Ruales, Manolo Santillán, Fabián Velasco, Silvia Vimos)
Juan, a young boy from a poor family stricken by timidity and unrequited love is driven to crime to fulfil a dream: to leave his country and try his luck in Spain.


Lucía and A Useful Life
Puzzle (Rompecabezas)
(Country: Argentina, France; Year: 2009; Director: Natalia Smirnoff; Writer: Natalia Smirnoff; Stars: María Onetto, Gabriel Goity, Arturo Goetz)
A middle aged woman discovers a new zest for life after finding that she has a passion for puzzles.
A Useful Life (La Vida Util)
(Country: Uruguay, Spain; Year: 2010; Director: Federico Veiroj; Stars: Jorge Jellinek, Manuel Martínez Carril, Paola Venditto)
A 45-year-old who still lives at home, loses his long-standing job, but will it prove a catalyst for change?
A Week Alone (Unas Semana solos)
(Country: Argentina; Year: 2007; Director: Celina Murga; Writer: Celina Murga, Juan Villegas; Stars: Natalia Gomez Alarcon, Manuel Aparicio, Mateo Braun, Eleonora Capobianco, Magdalena Capobianco, Lucas Del Bo, Ignacio Giménez, Natalia Gómez Aarcón, Ignacio Jiménez, Gastón Luparo)
When the family's away, the kids will play.