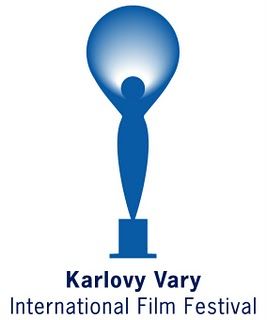 View other Karlovy Vary International Film Festival Films by strand: 30 Years Of The European Film Academy, Another View, Czech Films 2016–2017, Documentary Films: Competition, East Of The West, Horizons, Imagina, Midnight Screenings, Official Selection - Competition, Official Selection - Out Of Competition, Out Of The Past, Six Close Encounters, Special Events, Variety Critics' Choice
Blind
(Country: Norway; Year: 2014; Director: Eskil Vogt; Writer: Eskil Vogt; Stars: Ellen Dorrit Petersen, Vera Vitali, Henrik Rafaelsen)
Having recently lost her sight, Ingrid retreats to the safety of her home - a place she can feel in control, alone with her husband and her thoughts. But Ingrid's real problems lie within, not beyond the walls of her apartment, and her deepest fears and repressed fantasies soon take over.
Blind Loves (Slepe lásky)
(Country: Slovakia; Year: 2008; Director: Juraj Lehotsky; Writer: Juraj Lehotsky, Marek Lescák; Stars: Peter Kolesár, Iveta Kopdrová, Miro Daniel)
The complexities of love and relationships as experienced by various visually impaired people.
Imagine
(Country: Poland, France, Portugal; Year: 2012; Director: Andrzej Jakimowski; Writer: Andrzej Jakimowski; Stars: Edward Hogg, Alexandra Maria Lara, Melchior Derouet)
A blind teacher, who helps his blind students to navigate more confidently using sound, forms an unspoken attachment to a shy young woman.
Scent Of A Woman
(Country: US; Year: 1992; Director: Martin Brest; Writer: Giovanni Arpino, Bo Goldman, Ruggero Maccari, Dino Risi; Stars: Al Pacino, Chris O'Donnell, James Rebhorn, Gabrielle Anwar, Philip Seymour Hoffman, Richard Venture, Bradley Whitford, Rochelle Oliver, Margaret Eginton, Tom Riis Farrell, Nicholas Sadler, Todd Louiso, Matt Smith, Gene Canfield, Frances Conroy)
A student agrees to look after a blind man... and gets more than he bargained for.
The Unseen (Nespatřené)
(Country: Czech Republic; Year: 1996; Director: Miroslav Janek)
Documentary about blind pupils of the Jaroslav Jezek School in Prague.
The Way He Looks (Hoje Eu Quero Voltar Sozinho)
(Country: Brazil; Year: 2014; Director: Daniel Ribeiro; Writer: Daniel Ribeiro; Stars: Ghilherme Lobo, Fabio Audi, Tess Amorim, Eucir de Souza, Isabela Guasco, Selma Egrei, Júlio Machado, Naruna Costa, Lúcia Romano, Victor Filgueiras),
Official Site
,
Trailer
Story of a blind teenager who yearns for independence.
What They Don't Talk About When They Talk About Love
(Country: Indonesia; Year: 2013; Director: Mouly Surya; Writer: Mouly Surya; Stars: Nicholas Saputra, Ayushita Nugraha, Karina Salim, Anggun Priambodo, Lupita Jennifer)
The odds of love and deception among the blind, the deaf and the unlucky sighted people at a high school for the visually impaired.