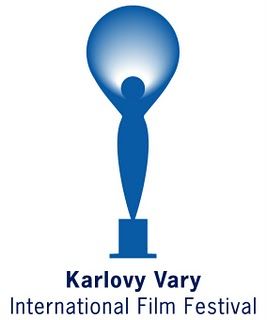 In addition to the films below, a number of shorts are in this programme
View other Karlovy Vary International Film Festival Films by strand: 30 Years Of The European Film Academy, Another View, Czech Films 2016–2017, Documentary Films: Competition, East Of The West, Horizons, Imagina, Midnight Screenings, Official Selection - Competition, Official Selection - Out Of Competition, People Next Door, Six Close Encounters, Special Events, Variety Critics' Choice
76 Minutes And 15 Seconds With Abbas Kiarostami (76 minuta i 15 sekundi sa Abasom Kjarostamijem, 76 minutes ir 15 sekundziu su Abbasu Kiarostami)
(Country: Iran; Year: 2016; Director: Seyfolah Samadian)
Documentary about the filmmaker made by his long-time friend.
78/52
(Country: US; Year: 2017; Director: Alexandre O Philippe; Stars: Jamie Lee Curtis, Elijah Wood, Guillermo del Toro, Danny Elfman, Leigh Whannell, Peter Bogdanovich, Oz Perkins, Neil Marshall, Karyn Kusama, Bret Easton Ellis, Richard Stanley, Walter Murch, Mali Elfman, Fred Raskin, Josh C Waller)
A documentary about the shower scene in Alfred Hitchcock's Psycho.
Ashes And Diamonds (Popiól I Diament )
(Country: Poland; Year: 1958; Director: Andrzej Wajda; Writer: Jerzy Andrzejewski; Stars: Zybigniew Cybulski, Eva Krzyzewska, Waclaw Zastrzezynski, Adam Pawlikowski, Bogumil Kobiela)
On the last day of World War Two, A group of Polish resistance fighters make a botched attempt to kill a Soviet commissar. As they wait to try again, one of them falls in love.
David Lynch: The Art Life
(Country: US, Denmark; Year: 2016; Director: Jon Nguyen, Rick Barnes, Olivia Neergaard-Holm; Stars: David Lynch)
Documentary about the American filmmaker.
Don Gio
(Country: Czechoslovakia; Year: 1992; Director: Michal Caban, Simon Caban; Writer: Simon Caban, Michal Caban, Simon Caban, Lorenzo da Ponte; Stars: Karel Roden, Jaroslav Dusek, Chantal Poullain, Daniel Dvorák, Ida Saudková, Václav Chalupa, Ladislav Lahoda, Ladislav Stanek, Karolína Pospísilová, Tomás Hanák, Ivan Bierhanzl, Veronika Bromová, Gábina Fárová, Zbynek Honzík, Antonín Korb)
Unconventional musical horror film, based loosely on Mozart's Opera Don Giovanni.
Lemonade Joe (Limonádový Joe aneb Konská opera)
(Country: Czechoslovakia; Year: 1964; Director: Oldrich Lipský; Writer: Oldrich Lipský, Jirí Brdecka, Jirí Brdecka; Stars: Karel Fiala, Rudolf Deyl, Milos Kopecký, Kveta Fialová, Olga Schoberová, Bohus Záhorský, Josef Hlinomaz, Karel Effa, Waldemar Matuska, Eman Fiala, Vladimír Mensík, Jirí Lír, Jirí Steimar, Jaroslav Stercl, Oldrich Lukes)
Western musical parody.
The Shop On The High Street (Obchod na korze, The Shop On Main Street)
(Country: Czechoslovakia; Year: 1965; Director: Ján Kadár, Elmar Klos; Writer: Ladislav Grosman, Ladislav Grosman, Ján Kadár, Elmar Klos; Stars: Ida Kaminska, Jozef Kroner, Hana Slivková, Martin Hollý, Adam Matejka, Frantisek Zvarík, Mikulás Ladizinský, Martin Gregor, Alojz Kramar, Gita Misurová, Frantisek Papp, Helena Zvaríková, Tibor Vadas, Eugen Senaj, Luise Grossová)
Second World War drama about an 'Aryan controller' of a Jewish woman's sewing shop... but she believes him to simply be an assistant.
The Sins Of Love (Hříchy lásky)
(Country: Czechoslovakia, Germany; Year: 1929; Director: Karel Lamac; Writer: Václav Wasserman, Václav Wasserman; Stars: Josef Rovenský, Marcella Albani, Gaston Jacquet, Walter Rilla, Ladislav H. Struna, Karel Schleichert, Alois Charvát, Josef Sváb-Malostranský, Ludvík Veverka, Bronislava Livia, Bohumil Kovár, Jirí Cervený, Cenek Slégl, Betty Kysilková, Vladimír Pospísil-Born)
The story of a successful rural actor whose life is destroyed by a theatre engagement in the big city and by an overpowering love for his much younger wife, also an actor.
Take Me Home
(Country: Iran; Year: 2016; Director: Abbas Kiarostami)
Story of an errant football.
There Once Was A Miller On The River (Jsouc na rece mlynár jeden)
(Country: Czechoslovakia; Year: 1971; Director: Jirí Brdecka; Writer: Jirí Brdecka; Stars: Milos Kopecký, Ivan Lukes)
A picture based on an old folk song tells us a horrifying story about a soldier returning home after twenty years...