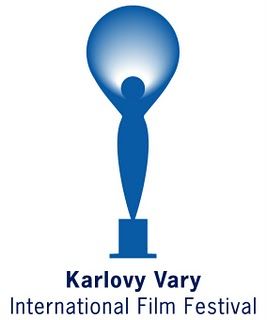 View other Karlovy Vary International Film Festival Films by strand: 30 Years Of The European Film Academy, Czech Films 2016–2017, Documentary Films: Competition, East Of The West, Horizons, Imagina, Midnight Screenings, Official Selection - Competition, Official Selection - Out Of Competition, Out Of The Past, People Next Door, Six Close Encounters, Special Events, Variety Critics' Choice
Araby (Arábia)
(Country: Brazil; Year: 2017; Director: João Dumans, Affonso Uchoa; Writer: João Dumans, Affonso Uchoa; Stars: Aristides de Sousa, Murilo Caliari, Gláucia Vandeveld, Renata Cabral, Renan Rovida)
The story of ex-con and eternal optimist Cristiano, as he journeys across Brazil in search of work and self-knowledge.
April's Daughter
(Country: Mexico; Year: 2017; Director: Michel Franco; Writer: Michel Franco; Stars: Emma Suárez, Hernán Mendoza, Joanna Larequi, Enrique Arrizon, Ivan Cortes)
After a teenager falls pregnant, her half-sister calls their long-absent mother, sparking trouble.
Austerlitz
(Country: Germany; Year: 2016; Director: Sergey Loznitsa)
There are places in Europe that have remained as painful memories of the past. People suffered and died there. These were factories where humans were turned into ash. Now these places are museums that tourists come to visit.
Axolotl Overkill
(Country: Germany; Year: 2017; Director: Helene Hegemann; Writer: Helene Hegemann; Stars: Jasna Fritzi Bauer, Arly Jover, Laura Tonke, Mavie Hörbiger, Nikolai Kinski, Hans Löw, Julius Feldmeier, Sabine Vitua, Lorna Ishema)
Mifti, age 16, lives in Berlin with a cast of characters including her half-siblings; their rich, self-involved father; and her junkie friend Ophelia. As she mourns her recently deceased mother, she begins to develop an obsession with Alice, an enigmatic, and much older, white-collar criminal.
Centaur
(Country: France, Germany, Netherlands, Kyrgyzstan; Year: 2016; Director: Aktan Arym Kubat; Writer: Ernest Abdyjaparov, Aktan Arym Kubat; Stars: Nuraly Tursunkojoev, Zarema Asanalieva, Aktan Arym Kubat, Taalaikan Abazova, Ilim Kalmuratov, Bolot Tentimyshov, Maksat Mamyrkanov)
Story of the bond between horse and human.
City Of The Sun
(Country: Georgia; Year: 2017; Director: Rati Oneli; Writer: Dea Kulumbegashvili, Rati Oneli; Stars: Archil Khvedelidze, Zurab Gelashvili, Mariam Pkhaladze, Irina Pkhaladze)
Chiatura was once a proud ore-mining centre but today its remaining inhabitants eke out their livelihoods among the ruins of Soviet ambition.
La Familia
(Country: Venezuela, Chile, Norway; Year: 2017; Director: Gustavo Rondón Córdova; Writer: Gustavo Rondón Córdova; Stars: Giovanni García, Reggie Reyes)
Freak Show
(Country: US; Year: 2017; Director: Trudie Styler; Writer: Patrick J Clifton, Beth Rigazio, James St James; Stars: Alex Lawther, Ian Nelson, Abigail Breslin, AnnaSophia Robb, Laverne Cox, Bette Midler, Willa Fitzgerald, Celia Weston, Mickey Sumner, Doris McCarthy, John McEnroe, Christopher Dylan White, Larry Pine, Michael Park, Eddie Schweighardt)
A teenager who moves to a small town decides to tackle bullying attitudes by running for homecoming queen.
Jeannette: The Childhood Of Joan Of Arc (Jeannette L'Enfance De Jeanne D'Arc)
(Country: France; Year: 2017; Director: Bruno Dumont; Writer: Bruno Dumont, based on the play by Charles Péguy; Stars: Lise Leplat Prudhomme, Jeanne Voisin, Lucile Gauthier, Victoria Lefebvre, Aline Charles, Elise Charles, Anaïs Rivière, Gery De Poorter, Régine Delalin, Nicolas Leclaire)
Musical about the French heroine.
Kingdoms (Reinos)
(Country: Chile; Year: 2017; Director: Pelayo Lira)
Drama tracks a university love affair.
The Last Of Us
(Country: Tunisia, Qatar, UAE, Lebanon; Year: 2016; Director: Ala Eddine Slim)
Chronicle of an unnamed man's inadvertent journey into nature.
Los Perros
(Country: France, Chile; Year: 2017; Director: Marcela Said; Writer: Marcela Said; Stars: Alfredo Castro, Antonia Zegers, Rafael Spregelburd, Alejandro Sieveking)
A woman embarks on an affair with a colonel suspected of human rights abuses.
Menashe
(Country: US; Year: 2017; Director: Joshua Z Weinstein; Writer: Joshua Z Weinstein, Alex Lipschultz, Musa Syeed; Stars: Menashe Lustig, Ruben Niborski, Yoel Weisshaus),
Trailer
A man faces losing custody of his son after the death of his wife.
The Misandrists
(Country: Germany; Year: 2017; Director: Bruce La Bruce; Writer: Bruce La Bruce; Stars: Susanne Sachße, Viva Ruiz, Kembra Pfahler, Caprice Crawford, Grete Gehrke, Kita Updike, Victoire Laly, Olivia Kundisch, Lina Bembe, Til Schindler, Dominik Hermanns)
A radical female 'army of lovers' is preparing itself to fight for a world without men.
The Nothing Factory (A Fábrica De Nada)
(Country: Portugal; Year: 2017; Director: Pedro Pinho; Writer: Tiago Hespanha, Luisa Homem, Leonor Noivo, Pedro Pinho, Jorge Silva Melo; Stars: Carla Galvão, Dinis Gomes, Américo Silva, José Smith Vargas)
One night, a group of workers realizes that the administration is stealing machines and raw materials from their own factory, forcing the staff to take a stand.
Poolside Man (Pûrusaido man)
(Country: Japan; Year: 2016; Director: Hirobumi Watanabe; Writer: Hirobumi Watanabe; Stars: Yukiko Hachisu, Misao Hirayama, Gaku Imamura, Karin, Takanori Kurosaki, Mayumi Nakayama, Hitoshi Suzuki, Mina Takeda, Kodô Toda, Hirobumi Watanabe)
Observational drama about a taciturn lifeguard.
Quality Time
(Country: Netherlands; Year: 2017; Director: Daan Bakker; Writer: Daan Bakker; Stars: Steve Aernouts, Idar Andersen, Maja Baaserud, Thomas Aske Berg, Anneke Blok, Bert Bunschoten, Steef Cuijpers, Raymonde de Kuyper, Randi Egeland, Tore Egeland, Adam Ekeli, Dennis Foose, Gaute Garlid, Fred Goessens, Vegar Hoel)
Five men, five stories.
Requiem for Mrs J (Rekvijem za gospodju J)
(Country: Serbia; Year: 2017; Director: Bojan Vuletic; Writer: Bojan Vuletic; Stars: Mirjana Karanovic, Jovana Gavrilovic, Danica Nedeljkovic, Vucic Perovic, Mira Banjac, Aleksandar Alac, Vladimir Aleksic, Radoje Cupic, Zinaida Dedakin, Boris Isakovic, Valcho Kamarashev, Katarina Markovic, Radoslav 'Rale' Milenkovic, Radovan Miljanic, Bora Nenic)
Jelena wants to end her life and she's only got a week to sort things out... a situation that proves difficult.
Stockholm, My Love
(Country: Sweden, UK; Year: 2016; Director: Mark Cousins; Writer: Mark Cousins, Anita Oxburgh; Stars: Neneh Cherry)
A woman walks through her native city on a journey of recovery from a bad thing that happened to her exactly one year before.
White Sun (Seto Surya)
(Country: Nepal, US, Qatar, Netherlands; Year: 2016; Director: Deepak Rauniyar; Writer: Deepak Rauniyar, David Barker; Stars: Dayahang Rai, Asha Maya Magrati, Rabindra Singh Baniya, Sumi Malla, Amrit Pariyar)
On the occasion of his father's funeral, Chandra returns to the village he left years earlier to join the Maoists, and finds himself united with the daughter he never met and revisiting uneasy relations with family members and neighbours.