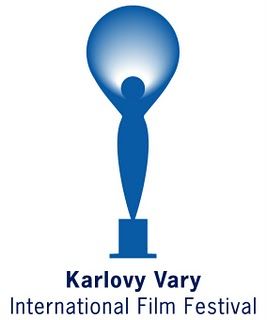 View other Karlovy Vary International Film Festival Films by strand: 30 Years Of The European Film Academy, Another View, Czech Films 2016–2017, Documentary Films: Competition, East Of The West, Horizons, Imagina, Midnight Screenings, Official Selection - Competition, Official Selection - Out Of Competition, Out Of The Past, People Next Door, Six Close Encounters, Special Events
Animals (Tiere)
(Country: Switzerland, Austria, Poland; Year: 2017; Director: Greg Zglinski; Writer: Jörg Kalt, Greg Zglinski; Stars: Birgit Minichmayr, Philipp Hochmair, Mona Petri, Mehdi Nebbou, Michael Ostrowski)
Reality starts to shift after a couple take a break to try to rebuild their marriage.
Columbus
(Country: US; Year: 2017; Director: Kogonada; Writer: Kogonada; Stars: Haley Lu Richardson, John Cho, Rory Culkin, Parker Posey, Michelle Forbes, Jim Dougherty, William Willet, Wynn Reichert)
Two people meet by chance and forge a connection.
The Distinguished Citizen (El ciudadano ilustre)
(Country: Argentina, Spain; Year: 2016; Director: Mariano Cohn, Gastón Duprat; Writer: Andrés Duprat; Stars: Oscar Martínez, Dady Brieva, Andrea Frigerio, Nora Navas, Manuel Vicente, Marcelo D'Andrea, Belén Chavanne, Gustavo Garzón, Julián Larquier Tellarini, Emma Rivera, Nicolás de Tracy, Daniel Kargieman, Alexis López Costa, Leonardo Murija, Pedro Roth)
Five years after winning the Nobel prize, novelist Daniel Mantovani gets an invitation to receive an award from his hometown.
God's Own Country
(Country: UK; Year: 2017; Director: Francis Lee; Writer: Francis Lee; Stars: Josh O'Connor, Alec Secareanu, Gemma Jones, Ian Hart)
Young sheep farmer Johnny numbs his daily frustrations with binge drinking and casual sex, until the arrival of a Romanian migrant worker offers the promise of something else.
Heal The Living (Réparer les vivants)
(Country: France, Belgium; Year: 2016; Director: Katell Quillévéré; Writer: Katell Quillévéré and Gilles Taurand, based on the book by Maylis De Kerangal; Stars: Tahar Rahim, Emmanuelle Seigner, Anne Dorval, Bouli Lanners, Kool Shen, Monia Chokri, Alice Taglioni, Karim Leklou, Finnegan Oldfield, Théo Cholbi, Alice de Lencquesaing, Gabin Verdet, Galatéa Bellugi, Titouan Alda, Andranic Manet)
Drama about lives connected by an organ transplant.
Hounds Of Love
(Country: Australia; Year: 2016; Director: Ben Young; Writer: Ben Young; Stars: Emma Booth, Ashleigh Cummings, Stephen Curry)
When a young woman is abducted by a disturbed couple, she quickly realises she must drive a wedge between them if she is to survive.
Lost In Paris
(Country: France, Belgium; Year: 2016; Director: Dominique Abel, Fiona Gordon; Writer: Dominique Abel, Fiona Gordon; Stars: Fiona Gordon, Dominique Abel, Emmanuelle Riva, Pierre Richard, Emmy Boissard Paumelle, Céline Laurentie, Charlotte Dubery, David Palatino, Frédéric Meert, Guillaume Delvingt, Philippe Martz, Olivier Parenty, Fabrice Milich, Jean Loison, Annabelle Cocollos)
Slapstick comedy sees a woman face a series of catastrophes after heading to Paris for the first time.
Merry Christmas Mr Mo (Laimingu Kaledu, pone Mo!)
(Country: South Korea; Year: 2016; Director: Lim Dae-hyung ; Writer: Lim Dae-hyung ; Stars: Gi Ju-bong, Oh Jung-hwan, Go Won-hee)
Comic drama about a terminally ill barber whose dying wish is to make a short film directed by his distant son.
Strawberry Days (Jordgubbslandet)
(Country: Sweden; Year: 2017; Director: Wiktor Ericsson; Writer: Wiktor Ericsson; Stars: Nelly Axelsson, Ola Cywka, Staszek Cywka, Jan Dravnel, Åsa Håkansson Strömberg, Johannes Jaeschke, Jake Jedrzejewski, Julia Kijowska, Mateusz Król, Ninni Lidström, Agnes Lingöy, Kaj Lysell, Patryk Mankowski, Tomas Mayer, Marcin Nawrot)
Every summer, Polish workers come to the Swedish countryside to pick strawberries, trying to keep as low a profile as possible. But this year is different as one of the foreign fruit-pickers' kids is old enough to take an interest in the host family's daughter, complicating the entire arrangement.
Those Who Make Revolution Halfway Only Dig Their Own Graves (Ceux qui font les révolutions à moitié n'ont fait que se creuser un tombeau)
(Country: Canada; Year: 2016; Director: Mathieu Denis, Simon Lavoie; Writer: Mathieu Denis, Simon Lavoie; Stars: Charlotte Aubin, Laurent Bélanger, Emmanuelle Lussier Martinez, Gabrielle Tremblay, Léa Aubin, Joseph Bellerose, Louis-Philippe Berthiaume, Marc-André Brunet, Myreille Bédard, Youssef Camara, Sylvain Castonguay, Sarah Chouinard-Poirier, Saskya Eikeness, Solo Fugère, Gabrielle Gilbert)
A group of young people in Québec who resolve to form a revolutionary cell together in the aftermath of student protests.