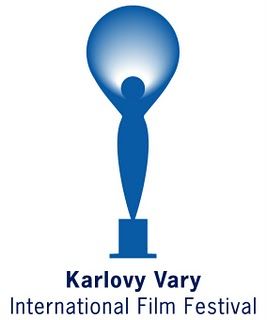 View other Karlovy Vary International Film Festival Films by strand: 30 Years Of The European Film Academy, Another View, Czech Films 2016–2017, Documentary Films: Competition, East Of The West, Horizons, Imagina, Midnight Screenings, Official Selection - Competition, Official Selection - Out Of Competition, Out Of The Past, People Next Door, Six Close Encounters, Variety Critics' Choice
Arrival
(Country: US; Year: 2016; Director: Denis Villeneuve; Writer: Eric Heisserer, based on the short story by Ted Chiang; Stars: Amy Adams, Jeremy Renner, Forest Whitaker, Michael Stuhlbarg, Nathaly Thibault, Mark O'Brien, Tzi Ma, Leisa Reid, Abigail Pniowsky, Julia Scarlett Dan, Ruth Chiang, Frank Fiola, Julian Casey, Russell Yuen, Max Walker)
A linguist is given the task of helping to communicate with extra-terrestrial beings when they touch down around the globe.
The Big Sick
(Country: US; Year: 2017; Director: Michael Showalter; Writer: Emily V Gordon, Kumail Nanjiani; Stars: Holly Hunter, Zoe Kazan, Kumail Nanjiani, Ray Romano, Celeste Arias, Vella Lovell, Matty Cardarople, Bo Burnham, Adeel Akhtar, Linda Emond, Shenaz Treasurywala, Anupam Kher, Aidy Bryant, Kurt Braunohler, Rebecca Naomi Jones),
Trailer
A couple struggle to maintain their culture-clash relationship... and then one of them falls ill.
A Ghost Story
(Country: US; Year: 2017; Director: David Lowery; Writer: David Lowery; Stars: Rooney Mara, Casey Affleck, Rob Zabrecky, Will Oldham, Liz Franke, Sonia Acevedo)
This is the story of a ghost and the house he haunts.
Growroom (Pěstírna)
(Country: Czech Republic; Year: 2017; Director: Andy Fehu; Stars: Martin Bao, Judit Bárdos, Milan Cyron, Hany-Huong Thanh Duong, Martin Hub, Karel Hung, Michal Isteník, Vojtech Johaník, Leos Noha, Jirí Panzner, Martin Procházka, Václav Vokál, Jirí Vyorálek, Zdenek Vévoda)
Ondřej owes half a million crowns, and a three-month stint in an illegal underground cannabis growroom is the only way he'll be able to pay back the money.
I Am Heath Ledger
(Country: Canada; Year: 2017; Director: Adrian Buitenhuis, Derik Murray; Writer: Hart Snider; Stars: Heath Ledger, Ang Lee, Ashleigh Bell, Ben Harper, Ben Mendelsohn, Carlos Nino, Catherine Hardwicke, Christina Cauchi, Djimon Hounsou, Edward Lachman, Emile Hirsch, Gerry Grennell, Justin Vernon, Kane Manera, Kate Ledger)
Friends and family of the late actor remember his life and career.
Who Wants To Kill Jessie? (Kdo chce zabít Jessii?)
(Country: Czechoslovakia; Year: 1966; Director: Václav Vorlícek; Writer: Milos Macourek, Václav Vorlícek; Stars: Dana Medrická, Jirí Sovák, Olga Schoberová, Juraj Visny, Karel Effa, Vladimír Mensík, Karel Houska, Ilja Racek, Walter Taub, Bedrich Prokos, Cestmír Randa, Otto Simánek, Svatopluk Skládal, Frantisek Holar, Jan Libícek)
Superheroes from Kája Saudek's comic-book illustrations come to life in a comedy that still charms audiences fifty years after it first hit the big screen.
Wind River
(Country: US, UK, Canada; Year: 2017; Director: Taylor Sheridan; Writer: Taylor Sheridan; Stars: Elizabeth Olsen, Jeremy Renner, Jon Bernthal, Gil Birmingham, Julia Jones, Teo Briones, Martin Sensmeier, Ian Bohen, Kelsey Asbille, Matthew Del Negro, Eric Lange, Hugh Dillon, James Jordan, Mason D. Davis, Tara Karsian)
An FBI agent teams with the town's veteran game tracker to investigate a murder that occurred on a Native American reservation.