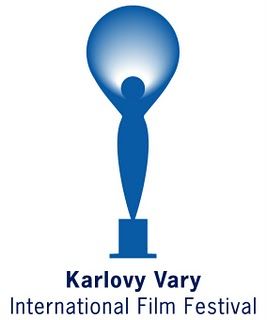 View other Karlovy Vary International Film Festival Films by strand: Another View, Czech Films 2016–2017, Documentary Films: Competition, East Of The West, Horizons, Imagina, Midnight Screenings, Official Selection - Competition, Official Selection - Out Of Competition, Out Of The Past, People Next Door, Six Close Encounters, Special Events, Variety Critics' Choice
A Coffee In Berlin (Oh Boy)
(Country: Germany; Year: 2012; Director: Jan-Ole Gerster; Writer: Jan-Ole Gerster; Stars: Tom Schilling, Marc Hosemann, Friederike Kempter, Andreas Schröders, Justus von Dohnányi)
Niko's life is falling apart but all he really wants is a cup of coffee.
Land And Freedom
(Country: UK, Spain, Germany, Italy; Year: 1995; Director: Ken Loach; Writer: Jim Allen; Stars: Ian Hart, Rosana Pastor, Icíar Bollaín, Tom Gilroy, Marc Martínez, Frédéric Pierrot, Andrés Aladren, Sergi Calleja, Raffaele Cantatore, Pascal Demolon, Paul Laverty, Josep Magem, Eoin McCarthy, Jürgen Müller, Víctor Roca)
A young man from Liverpool heads to Spain in the 1930s to join the fight against fascism.
Sweet Sixteen (Sweet 16)
(Country: UK; Year: 2002; Director: Ken Loach; Writer: Paul Laverty; Stars: Martin Compston, William Ruane, Annmarie Fulton, Michelle Coulter, Michelle Abercromby, Gary McCormack, Tommy McKee)
Scottish teenager becomes drug dealer to give his mum, who is in jail, a proper home.
Women On The Verge Of A Nervous Breakdown (Mujeres al borde de un ataque de nervios)
(Country: Spain; Year: 1988; Director: Pedro Almodóvar; Writer: Pedro Almodóvar, Pedro Almodóvar, Jean Cocteau; Stars: Carmen Maura, Antonio Banderas, Julieta Serrano, María Barranco, Rossy de Palma, Kiti Mánver, Guillermo Montesinos, Chus Lampreave, Eduardo Calvo, Loles León, Ángel López de Andrés, Fernando Guillén, Juan Lombardero, José Antonio Navarro, Ana Leza)
As she doggedly searches for her inconstant lover, protagonist Pepa serves as the common thread linking absurd situations with insights into the bizarre lives of numerous characters.