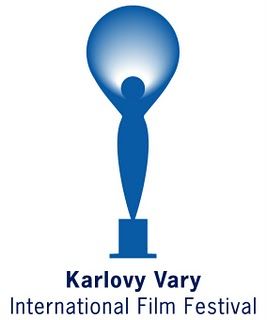 View other Karlovy Vary International Film Festival Films by strand: 30 Years Of The European Film Academy, Another View, Czech Films 2016–2017, Documentary Films: Competition, East Of The West, Imagina, Midnight Screenings, Official Selection - Competition, Official Selection - Out Of Competition, Out Of The Past, People Next Door, Six Close Encounters, Special Events, Variety Critics' Choice
The Beguiled
(Country: US; Year: 2017; Director: Sofia Coppola; Writer: Sofia Coppola, Thomas Cullinan; Stars: Nicole Kidman, Elle Fanning, Kirsten Dunst, Colin Farrell, Angourie Rice, Oona Laurence, Addison Riecke, Wayne Pére, Emma Howard, Matt Story, Rod J. Pierce)
Civil War drama about an injured Yankee soldier who seeks refuge in girls' boarding school.
The Ciambra (A Ciambra)
(Country: France; Year: 2017; Director: Jonas Carpignano; Writer: Jonas Carpignano; Stars: Pio Amato, Koudous Seihon, Damiano Amato, Francesco Pio Amato, Iolanda Amato, Patrizia Amato, Rocco Amato, Susanna Amato)
A teenager faces choices as he comes of age.
The Day After
(Country: South Korea; Year: 2017; Director: Hong Sang-soo)
A woman whose boss recently ended an affair gets mistaken for the girlfriend by his wife.
Deliver Us (Libera Nos)
(Country: Italy, France; Year: 2016; Director: Federica Di Giacomo; Writer: Andrea Osvaldo Sanguigni, Federica Di Giacomo)
Documentary about the practice of exorcism and how it fits in the modern world.
The Double Lover (L'Amant Double)
(Country: France; Year: 2017; Director: François Ozon; Writer: François Ozon; Stars: Jacqueline Bisset, Marine Vacth, Jérémie Renier)
A fragile young woman falls for her psychotherapist.
Family Life
(Country: Chile; Year: 2017; Director: Alicia Scherson, Cristián Jiménez; Writer: Alejandro Zambra; Stars: Jorge Becker, Gabriela Arancibia, Blanca Lewin, Cristián Carvajal)
While house-sitting for a distant cousin, a lonely man fabricates the existence of a vindictive ex-wife withholding his daughter, in order to gain the sympathy of the single mother he has just met.
Good Time
(Country: US; Year: 2017; Director: Ben Safdie, Joshua Safdie; Writer: Ronald Bronstein, Joshua Safdie; Stars: Jennifer Jason Leigh, Robert Pattinson, Barkhad Abdi, Ben Safdie, Taliah Webster, Marcos A. Gonzalez, Cliff Moylan, Rose Gregorio, Shaun Rey, Souleymane Sy Savane, Buddy Duress, Phil Cappadora, Mahadeo Shivraj, Ratnesh Dubey, Jibril Goodman, Laurence Blum)
Crime caper sees a bank robber try to evade capture.
Happy End
(Country: France, Germany, Austria; Year: 2017; Director: Michael Haneke; Writer: Michael Haneke; Stars: Isabelle Huppert, Toby Jones, Mathieu Kassovitz, Jean-Louis Trintignant, Fantine Harduin, Loubna Abidar, Dominique Besnehard, Jack Claudany, Hassam Ghancy, Nabiha Akkari, Franck Andrieux, Jackee Toto)
Story of a bourgeois family, set against the backdrop of the Calais refugee crisis.
How To Talk To Girls At Parties
(Country: UK, US; Year: 2017; Director: John Cameron Mitchell; Writer: Neil Gaiman, Philippa Goslett, John Cameron Mitchell; Stars: Nicole Kidman, Elle Fanning, Ruth Wilson, Matt Lucas, Eloise Smyth, Stephen Campbell Moore, Joanna Scanlan, Elarica Johnson, Hebe Beardsall, Joey Ansah, Alex Sharp, Lara Peake, Ethan Lawrence, Abraham Lewis, Ross Tomlinson)
A couple of teenagers get more than they bargained for when they try to chat up some 'unusual' exchange students.
In The Fade (Aus dem Nichts)
(Country: Germany; Year: 2017; Director: Fatih Akin; Writer: Fatih Akin; Stars: Diane Kruger, Numan Acar, Ulrich Tukur, Siir Eloglu, Jessica McIntyre, Ulrich Brandhoff)
Revenge thriller set in the aftermath of a bombing.
Jeune Femme (Montparnasse Bienvenüe)
(Country: France; Year: 2017; Director: Léonor Séraille; Writer: Clémence Carré, Bastien Daret, Léonor Serraille, Léonor Serraille; Stars: Laetitia Dosch, Souleymane Seye Ndiaye, Grégoire Monsaingeon, Jean-Christophe Folly, Nathalie Richard, Arnaud de Cazes, Ahmed Zirek, Philippe Lasry, Marie Rémond, Jean-René Lemoine, Bélinda Saligot, Philippe Vincent, Agathe Desche, Philippe Ferreira Gonçalo, Lou Valentini)
Broke, Paula is back in Paris and determined to make a new start.
Jupiter's Moon
(Country: Hungary; Year: 2017; Director: Kornél Mundruczó; Writer: Kornél Mundruczó, Kata Wéber; Stars: Merab Ninidze, Zoltán Mucsi, György Cserhalmi, Mónika Balsai, Tamás Szabó Kimmel, Levente Törköly, Veronika Nemes-Jeles, András Bálint, Szabolcs Bede Fazekas, Sándor Terhes, Farid Larbi, Péter Haumann, Can Togay, Zsolt Végh, Alexandra Horváth)
After an immigrant is shot down illegally while crossing the border, he discovers he can now levitate.
Let The Sunshine In (Dark Glasses, Un Beau Soleil Interieur, Bright Sunshine In)
(Country: France; Year: 2017; Director: Claire Denis; Writer: Christine Angot, Claire Denis; Stars: Juliette Binoche, Gérard Depardieu, Valeria Bruni Tedeschi, Nicolas Duvauchelle, Josiane Balasko, Claire Tran, Xavier Beauvois, Alex Descas, Bruno Podalydès, Paul Blain)
Isabelle, single mom, divorced artist with one child, is looking for love. True love at last.
Lucky (Fortunata)
(Country: Italy; Year: 2017; Director: Sergio Castellitto; Writer: Margaret Mazzantini; Stars: Jasmine Trinca, Hanna Schygulla, Stefano Accorsi, Alessandro Borghi, Edoardo Pesce, Rosa Diletta Rossi, Emanuela Aurizi)
A young mum dreams of opening her own hair salon.
Makala
(Country: France; Year: 2017; Director: Emmanuel Gras; Stars: Kabwita Kasongo, Lydie Kasongo)
A young peasant makes a difficult journey in the hope of creating a better life for his loved ones.
A Man Of Integrity (Lerd, Dregs)
(Country: Iran; Year: 2017; Director: Mohammad Rasoulof; Writer: Mohammad Rasoulof)
A man struggles to maintain his livelihood in the face of local corruption.
Mountain (Monte)
(Country: Italy, France; Year: 2016; Director: Amir Naderi; Writer: Donatello Fumarola, Amir Naderi; Stars: Andrea Sartoretti, Claudia Potenza, Zac Zanghellini, Anna Bonaiuto, Marco Boriero, Fabrizio Parenti)
An irrepressible villager decides to defeat a massive mountain in order to allow life into his inhospitable valley and to fight against a merciless fate.
My Happy Family
(Country: Georgia; Year: 2016; Director: Nana Ekvtimishvili, Simon Groß; Writer: Nana Ekvtimishvili; Stars: Ia Shugliashvili, Merab Ninidze, Berta Khapava, Tsisia Qumsishvili, Giorgi Tabidze, Dimitri Oragvelidze)
Tbilisi, Georgia, 2016: In a patriarchal society, an ordinary Georgian family lives with three generations under one roof. All are shocked when 52-year-old Manana decides to move out from her parents' home and live alone. Without her family and her husband, a journey into the unknown begins.
The Nile Hilton Incident
(Country: Germany, Denmark, Sweden; Year: 2016; Director: Tarik Saleh; Writer: Tarik Saleh; Stars: Fares Fares, Ger Duany, Slimane Dazi, Mohamed Yousry, Hichem Yacoubi, Hania Amar, Yasser Ali Maher, Mari Malek, Ahmed Abdelhamid Hefny, Nael Ali, Ahmed Selim, Tareq Abdalla)
In Cairo, weeks before the 2011 revolution, Police Detective Noredin is working in the infamous Kasr el-Nil Police Station when he is handed the case of a murdered singer. He soon realises that the investigation concerns the power elite, close to the President's inner circle.
The Other Side Of Hope (Toivon tuolla puolen)
(Country: Finland; Year: 2017; Director: Aki Kaurismäki; Writer: Aki Kaurismäki; Stars: Sherwan Haji, Sakari Kuosmanen, Simon Al-Bazoon, Janne Hyytiäinen, Nuppu Koivu, Ilkka Koivula, Kaija Pakarinen, Kati Outinen, Tommi Korpela, Ville Virtanen, Hannu-Pekka Björkman, Taneli Mäkelä, Sulevi Peltola, Maria Järvenhelmi, Antti Virmavirta)
A middle-aged restaurateur befriends a young refugee.
Quit Staring At My Plate (Ne gledaj mi u pijat)
(Country: Denmark, Croatia; Year: 2016; Director: Hana Jusic; Writer: Hana Jusic; Stars: Mia Petricevic, Niksa Butijer, Arijana Culina, Zlatko Buric, Karla Brbic, Bruna Bebic-Tudor, Marijana Mikulic, Roko Sikavica, Vicko Bilandzic, Darija Lorenzi Flatz, Jasmin Mekic, Pasko Vukasovic)
After her despotic father has a stroke Marijana suddenly finds herself head of the family. Her new status gives her the opportunity to taste the kind of freedom she has never known before.
Their Finest
(Country: UK; Year: 2016; Director: Lone Scherfig; Writer: Gaby Chiappe, based on the novel by Lissa Evans; Stars: Gemma Arterton, Sam Claflin, Bill Nighy, Jack Huston, Paul Ritter, Rachael Stirling, Richard E. Grant, Henry Goodman, Jake Lacy, Jeremy Irons, Eddie Marsan, Helen McCrory, Hubert Burton, Claudia Jessie, Stephanie Hyam)
A British film crew in the Second World War makes a propaganda film.
The Untamed (La región salvaje)
(Country: Mexico, Denmark, France, Germany, Norway, Switzerland; Year: 2016; Director: Amat Escalante; Writer: Amat Escalante, Gibrán Portela; Stars: Kenny Johnston)
A mysterious young woman is convinced that something otherworldly could be the answer to all of her family's problems.
Untitled
(Country: Austria, Germany; Year: 2017; Director: Michael Glawogger, Monika Willi; Writer: Michael Glawogger, Monika Willi)
"This film is intended to show an image of the world that can only be created when one does not pursue any subject, or make any value judgement or follow any objective. When one lets one's self be carried along by nothing more than one's own curiosity and intuition."
Western
(Country: Germany; Year: 2017; Director: Valeska Grisebach; Writer: Valeska Grisebach; Stars: Meinhard Neumann, Reinhardt Wetrek, Waldemar Zang, Detlef Schaich)
A group of German construction workers on a job in Bulgaria begin to compete for the approval of the locals.


The Day After and Western
Whitney: Can I Be Me
(Country: US; Year: 2017; Director: Nick Broomfield, Rudi Dolezal; Stars: Whitney Houston, Bobbi Kristina Brown, Bobby Brown, Robyn Crawford, John Russell Houston Jr., Cissy Houston, David Roberts, Johnny Carson, Serge Gainsbourg, Mike Tyson, Oprah Winfrey)
Profile of the singing star, who died tragically at 48.
A Woman's Life
(Country: France, Belgium; Year: 2016; Director: Stéphane Brizé; Writer: Stéphane Brizé, Guy de Maupassant, Florence Vignon; Stars: Judith Chemla, Jean-Pierre Darroussin, Yolande Moreau, Swann Arlaud, Nina Meurisse, Olivier Perrier, Clotilde Hesme, Alain Beigel, Finnegan Oldfield, Lucette Beudin, Jérôme Lanne, Mélie Deneuve, Père François-Xavier Ledoux, Lise Lamétrie, Marc Olry)
The harsh realities of a woman's life in 19th century France.