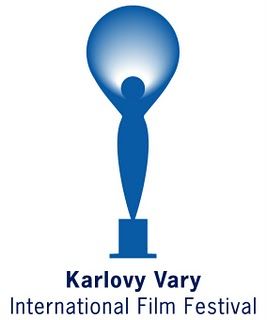 View other Karlovy Vary International Film Festival Films by strand: 30 Years Of The European Film Academy, Another View, Czech Films 2016–2017, Documentary Films: Competition, East Of The West, Horizons, Imagina, Midnight Screenings, Official Selection - Competition, Official Selection - Out Of Competition, Out Of The Past, People Next Door, Special Events, Variety Critics' Choice
The Blue Lagoon
(Country: US; Year: 1980; Director: Randal Kleiser; Writer: Henry De Vere Stacpoole, Douglas Day Stewart; Stars: Brooke Shields, Christopher Atkins, Leo McKern, William Daniels, Elva Josephson, Glenn Kohan, Alan Hopgood, Gus Mercurio, Jeffrey Kleiser, Bradley Pryce, Chad Timmerman, Gert Jacoby, Alex Hamilton, Richard Evanson)
Shipwrecked kids fall in love.
The Mirror
(Country: USSR; Year: 1975; Director: Andrey Tarkovsky)
A dying man in his forties remembers his past and, through it, the recent history of Russia.
A Short Film About Killing
(Country: Poland; Year: 1987; Director: Krzysztof Kieślowski)
A 20 year old man murders a taxi driver, and is convicted and hanged.
The Spirit Of The Beehive (El espíritu de la colmena)
(Country: Spain; Year: 1973; Director: Víctor Erice; Writer: Víctor Erice, Víctor Erice, Ángel Fernández Santos, Ángel Fernández Santos, Francisco J. Querejeta; Stars: Fernando Fernán Gómez, Teresa Gimpera, Ana Torrent, Isabel Tellería, Ketty de la Cámara, Estanis González, José Villasante, Juan Margallo, Laly Soldevila, Miguel Picazo)
A screening of James Whale's Frankenstein alters how an impressionable young girl sees her world in 1940s Spain.
The Searchers
(Country: US; Year: 1956; Director: John Ford; Writer: Frank S. Nugent, based on the novel by Alan Le May.; Stars: John Wayne, Jeffrey Hunter, Vera Miles, Ward Bond, Johnston Clayton, Natalie Wood.)
A lone man spends years obsessively searching for his kidnapped niece until it becomes unclear what he might do if he finds her.
WR: Mysteries Of The Organism (W.R. – Misterije Organizma)
(Country: Yugoslavia, Germany; Year: 1971; Director: Dušan Makavejev)
A young Yugoslavian woman has an affair with a Russian skater.