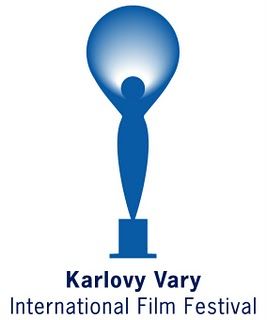 View other Karlovy Vary International Film Festival Films by strand: 30 Years Of The European Film Academy, Another View, Czech Films 2016–2017, Documentary Films: Competition, East Of The West, Horizons, Imagina, Official Selection - Competition, Official Selection - Out Of Competition, Out Of The Past, People Next Door, Six Close Encounters, Special Events, Variety Critics' Choice
47 Meters Down (47 Metres Down)
(Country: UK, US, Dominican Republic; Year: 2017; Director: Johannes Roberts; Writer: Johannes Roberts, Ernest Riera; Stars: Mandy Moore, Claire Holt, Chris Johnson, Yani Gellman, Santiago Segura, Matthew Modine, Mayra Juarez, Axel Mansilla)
Two sisters trapped in a shark cage and running out of oxygen have to fight to survive.
Baby Driver
(Country: US; Year: 2017; Director: Edgar Wright; Writer: Edgar Wright; Stars: Ansel Eigort, Jon Hamm, Jamie Foxx, Kevin Spacey, Lily James, Jon Bernthal, Mical Howard, Sky Ferreira, Lance Palmer, Flea)
His name is Baby and he's a young and exceptionally talented getaway driver for a criminal gang. Pedal to the metal, music cranked up on his headphones, and flashing lights in the rear-view mirror. Just one last job and Baby can make a fresh start.
A Dark Song
(Country: Ireland, UK; Year: 2016; Director: Liam Gavin; Writer: Liam Gavin; Stars: Catherine Walker, Steve Oram, Mark Huberman, Susan Loughnane)
A grieving mother sets out to contact her dead chiild.
Double Date
(Country: UK; Year: 2017; Director: Benjamin Barfoot; Writer: Danny Morgan; Stars: Danny Morgan, Georgia Groome, Michael Socha, Kelly Wenham, Dougie Poynter, Brooke Norbury, Lee Shone, Benny Bereal, Liz Kingsman, Elena Valdameri, Lewis Holloway, Kelly Wells, Sarah Carmen, Kerrieanne Booker, Charley Clark)
An innocent out to prove his manhood meets a pair of femmes fatales.
Meatball Machine Kodoku (Kodoku: Mîtobôru Mashin, Kodoku: Meatball Machine)
(Country: Japan; Year: 2017; Director: Yoshihiro Nishimura)
A 50-yea-old debt collector learns that he has cancer and only three months to live. But then there are those pesky aliens, who might shorten the time even more by turning him into a cyborg, and he's not the only one.
Terminator 2: Judgment Day (Terminator 2: Judgment Day Special Edition, Terminator 2, T2, Terminator 2 Judgment Day)
(Country: US; Year: 1991; Director: James Cameron; Writer: James Cameron, William Wisher; Stars: Arnold Schwarzenegger, Linda Hamilton, Edward Furlong, Robert Patrick, Earl Boen, Joe Morton, S Epatha Merkerson, Castulo Guerra, Danny Cooksey, Jenette Goldstein, Xander Berkeley)
A Terminator robot comes back in time to protect a boy from another, more advanced killer robot.