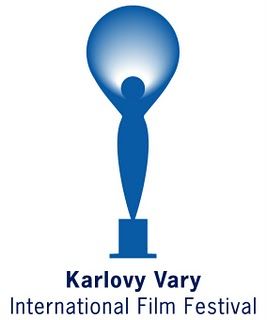 View other Karlovy Vary International Film Festival Films by strand: 30 Years Of The European Film Academy, Another View, Czech Films 2016–2017, Documentary Films: Competition, Horizons, Imagina, Midnight Screenings, Official Selection - Competition, Official Selection - Out Of Competition, Out Of The Past, People Next Door, Six Close Encounters, Special Events, Variety Critics' Choice
Absence Of Closeness
(Country: Czech Republic; Year: 2017; Director: Josef Tuka)
After another failed relationship, Hedvika takes her infant daughter Adélka and her dog to stay with her mother and her mum's boyfriend. One day she finds some diaries that her late father left behind.
Blue Silence
(Country: Turkey, Belgium; Year: 2017; Director: Bülent Öztürk)
After his release from the military hospital where he was receiving treatment for a past trauma, Hakan tries to resume a normal life and form a proper relationship with his daughter.
Dede
(Country: Georgia, Qatar, Ireland, Netherlands, Croatia; Year: 2017; Director: Mariam Khatchvani)
Young Dina lives in a remote mountain village where life is strictly governed by centuries of tradition. Is it possible to defy the firmly established order?
The End Of The Chain (Keti Lõpp)
(Country: Estonia; Year: 2017; Director: Priit Pääsuke)
The story of a waitress in a fast food outlet which people visit to cry rather than eat.
Falling (Strimholov)
(Country: Ukraine; Year: 2017; Director: Marina Stepanska)
Anton and Katia happen upon one another in night-time Kiev. Both are trying to find their bearings in life, and their encounter changes everything.
The Man Who Looks Like Me (Minu Näoga Onu)
(Country: Estonia; Year: 2017; Director: Katrin Maimik, Andres Maimik)
Music critic Hugo is going through a post-divorce crisis and just wants some peace to finish writing his book. When his bohemian father suddenly appears on his doorstep, it becomes clear that the new life he has chosen for himself is about to go in quite a different direction.
Mariţa
(Country: Romania; Year: 2017; Director: Cristi Iftime)
A 30 year old man decides to take his siblings and his long since divorced parents on a road trip.
Nina
(Country: Slovak Republic, Czech Republic; Year: 2017; Director: Juraj Lehotský)
Nina is 12 years old and her world has just been shattered to smithereens: Her parents' marriage has broken down and they are getting a divorce.
Pomegranate Orchard (Nar Baği)
(Country: Azerbaijan; Year: 2017; Director: Ilgar Najaf)
Gabil returns home to the humble family farmstead, surrounded by an orchard of venerable pomegranate trees; since his sudden departure 12 years ago he was never once in contact. However, the deep emotional scars he left behind cannot be erased from one day to the next.
The Stone (Taş)
(Country: Turkey; Year: 2017; Director: Orhan Eskiköy)
Emete would swear that the young man seeking refuge in her home is the son she lost long ago. But in her isolated, wasteland village it's almost impossible to differentiate real hope from self-delusion.
Unwanted (T'padashtun)
(Country: Kosovo, Netherlands; Year: 2017; Director: Edon Rizvanolli)
Teenager Alban lives in Amsterdam with his mother Zana, who left Kosovo during the war in the Balkans. When he starts going out with the sensitive Ana, neither of them has any idea that unresolved injustices and shadows from the past will make their way to the surface.