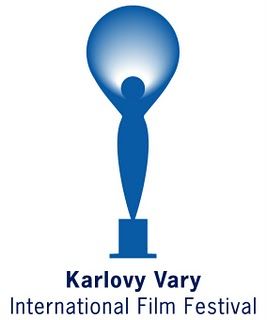 View other Karlovy Vary International Film Festival Films by strand: 30 Years Of The European Film Academy, Another View, Czech Films 2016–2017, Documentary Films: Competition, East Of The West, Horizons, Imagina, Midnight Screenings, Official Selection - Out Of Competition, Out Of The Past, People Next Door, Six Close Encounters, Special Events, Variety Critics' Choice
Arrhythmia (Aritmiya)
(Country: Russia, Finland, Germany; Year: 2017; Director: Boris Khlebnikov; Writer: Boris Khlebnikov, Natalya Meshchaninova; Stars: Galina Averyanova, Irina Gorbacheva, Polina Ilyukhina, Vladimir Kapustin, Anna Kotova, Ivan Kudashov, Maksim Lagashkin, Evgeniy Muravin, Sergey Nasedkin, Tatyana Rasskazova, Aleksandr Samoylenko, Nikolay Shrayber, Albina Tikhanova, Sergey Udovik, Anna Ukolova)
A paramedic and a junior doctor find themselves on the verge of a break-up.
Birds Are Singing In Kigali ( Ptaki śpiewają W Kigali)
(Country: Poland; Year: 2017; Director: Joanna Kos-Krauze, Krzysztof Krauze)
We meet ornithologist Anna in 1994 just as genocide is raging in Rwanda, perpetrated by the majority Hutus against the Tutsis. Anna manages to save the daughter of a colleague whose family has been murdered, and she takes her to Poland. But the woman returns to Rwanda to visit the graves of her loved ones.
Breaking News
(Country: Romania; Year: 2017; Director: Iulia Rugină; Writer: Ana Agopian, Oana Rasuceanu, Iulia Rugină; Stars: Andi Vasluianu, Voica Oltean, Dorin Andone, Ioana Flora, David Mihai Blaj)
A TV reporter is tasked with painting memorial portrait for a coworker who died in a tragic accident that he survived. His colleague's daughter becomes his guide.
The Cakemaker
(Country: Israel, Germany; Year: 2017; Director: Ofir Raul Graizer; Writer: Ofir Raul Graizer; Stars: Zohar Shtrauss, Sarah Adler, Stephanie Stremler, Tim Kalkhof, Roy Miller, Sandra Sadeh, Eliezer Shimon, Tamir Ben Yehuda, Tagel Eliyahu, Gal Gonen, David Koren, Iyad Msalma, Sagi Shemesh)
After the death of his lover, Thomas heads to Israel – the birthplace of the man he adored. He becomes a pastry chef for the widow of the deceased.
Corporate
(Country: France; Year: 2016; Director: Nicolas Silhol)
The life of an uncompromising HR manager named Emilie changes the instant she witnesses the suicide of one of the staff.
Keep The Change
(Country: US; Year: 2017; Director: Rachel Israel; Writer: Rachel Israel; Stars: Samantha Elisofon, Brandon Polansky, Will Deaver, Nicky Gottlieb, Jessica Walter, Christina Brucato, Johnathan Tchaikovsky, And Palladino, Evander Duck Jr., Sondra James, Jennifer Brito, Tommy Beardmore, Alex Emanuel, Tibor Feldman, Macy Cassera, Anna Suzuki, Kurt Enger, Charlton Lamar, James Brickhouse)
The unlikely love story of two people who meet in a support group.
Khibula
(Country: Georgia, France, Germany; Year: 2017; Director: George Ovashvili)
Shortly after the first democratically elected president of Georgia came to power he was ousted in a military coup. He sets out for the mountains with a group of loyalists to regroup with his supporters.
The Line (Čiara)
(Country: Slovak Republic, Ukraine; Year: 2017; Director: Peter Bebjak)
Adam Krajňák is head of the family and also boss of a gang of criminals smuggling cigarettes across the Slovak-Ukrainian border. The failure of one of the transports triggers an avalanche of consequences that compels him to question his own boundaries, none of which he had planned on crossing until now.
Little Crusader (Křižáček)
(Country: Czech Republic, Slovak Republic, Italy; Year: 2017; Director: Václav Kadrnka)
Little Jan, the only descendant of the knight Bořek (Karel Roden), has run away from home. His anxious father sets out to find him but his despair at the fruitless search gradually starts to overpower him.
Men Don't Cry (Muškarci Ne Plaču)
(Country: Bosnia and Herzegovina, Slovenia, Croatia, Germany; Year: 2017; Director: Alen Drljević; Writer: Alen Drljevic, Zoran Solomun; Stars: Boris Isakovic, Leon Lucev, Emir Hadzihafizbegovic, Sebastian Cavazza, Ermin Bravo, Boris Ler, Ivo Gregurevic, Primoz Petkovsek, Nermin Karacic, Mirko Zecevic-Tadic, Izudin Bajrovic, Jasna Djuricic, Miralem Zupcevic, Hfz. Elmir Masic, Affan Zisko)
When, less than two decades since the war ended in Yugoslavia, a diverse group of veterans gathers at a remote mountain hotel to undergo days of therapy, it's hard to expect absolute harmony.
More (Daha)
(Country: Turkey; Year: 2017; Director: Onur Saylak; Writer: Onur Saylak, Dogu Yasar Akal, Hakan Gunday; Stars: Ahmet Mümtaz Taylan, Hayat Van Eck, Turgut Tuncalp, Tankut Yildiz, Tuba Büyüküstün, Kagan Uluca, Ahmet Melih Yilmaz, Ugur Arslan, Pervin Bagdat, Lara Aysal, Onur Akgülgil, Amed Ali, Salih Alkan, Ahmet Mümtaz Taylan, Hayat Van Eck)
Gaza lives with his father Ahad on the shores of the Aegean Sea. The intelligent kid would like to continue his studies, but Ahad sees his son's future differently. He gets Gaza to help with his side business – smuggling refugees from the Mideast.
Ralang Road
(Country: India; Year: 2017; Director: Karma Takapa)
The stories of four individuals intertwine in a maze of Himalayan countryside, village buildings, and the local social microcosm.