Eye For Film >> Movies >> Let The Sunshine In (2017) Film Review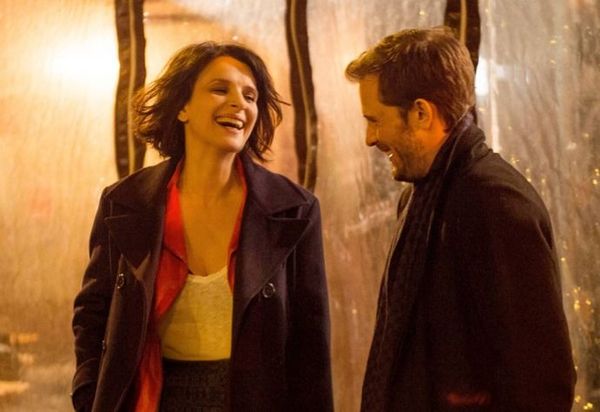 French director Claire Denis has never seemed like someone ready to embrace the lighter side of life. Her films have always come across as rather austere and rigorous entities among them Beau Travail, Bastards, White Material and The Intruder.
With Let the Sunshine In she has had a change of heart, register, and emotion: it is a comedy of sorts with romance and relationships at its core and opened the Cannes Directors' Fortnight last year to much acclaim and astonishment.
Central to Denis's endeavours is the complicity of Juliette Binoche, who gives one of her career best performances as a divorced artist and mother in her early fifties trying to reinvent herself with men and liaisons.
So far so unoriginal, perhaps, but Denis and Binoche take a perceptive and light approach to what could have been hackneyed material, as the various suitors make their diverse impressions. Binoche as Isabelle creates a complex as well as charming character with whom it is only too easy to empathise on occasions.
Among the men is Xavier Beauvois as a banker who is clearly unsuitable, unable to provide emotional satisfaction, even if the physical side is explicitly on form. Binoche's character proceeds to play the field but each time, just as we think she may have a love in her life, it all goes awry again. Most of her roll call of men have other partners in tow - some serious homework might have saved her a lot of pain.
Binoche's incarnation of a femme of a certain age holds centre stage with the men as puppets on strings with whom you also can have a certain sympathy. Binoche's Isabelle can be as exasperating as she is engaging.
Denis manages to shape all this material with dexterous aplomb and succeeds without ever selling out to the obvious machinations often inherent in such material. The collaboration with her lead actress was clearly a fruitful one - so much so they have continued to work together on another film - High Life (the director's English-language debut), an ambitious sci-fi drama.
If Let the Sunshine In is any yardstick it could be an equally fertile association.
Reviewed on: 20 Apr 2018
Share this with others on...