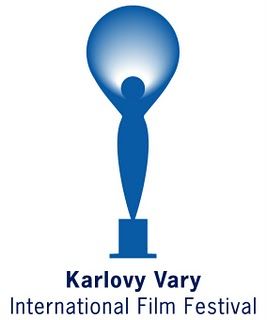 View other Karlovy Vary International Film Festival Films by strand: Another View, Czech Films 2013–2014, Documentary Films - Competition, Documentary Films - Out of Competition, East of the West - Competition, Forum of Independents - Competition, Horizons, Imagina, Midnight Screenings, Official Selection - Competition, Official Selection - Out of Competition, Out of the Past, Prague Short Film Festival Presents, Special Events, The Fresh Selection - the Promising Six, Tribute to Anonymous Content, Tribute to Anurag Kashyap, Tribute to Ben Rivers, Tribute to Elio Petri
Blind
(Country: Norway; Year: 2014; Director: Eskil Vogt; Writer: Eskil Vogt; Stars: Ellen Dorrit Petersen, Vera Vitali, Henrik Rafaelsen)
Having recently lost her sight, Ingrid retreats to the safety of her home - a place she can feel in control, alone with her husband and her thoughts. But Ingrid's real problems lie within, not beyond the walls of her apartment, and her deepest fears and repressed fantasies soon take over.
Blind Dates (Shemtkhveviti paemnebi)
(Country: Georgia; Year: 2013; Director: Levan Koguashvili; Writer: Boris Frumin, Levan Koguashvili; Stars: Kakhi Kavsadze, Archil Kikodze, Andro Sakhvarelidze, Ia Sukhitashvili)
Melancholic comedy about a middle-aged teacher who falls for a hairdresser.
Calvary
(Country: Ireland, UK; Year: 2014; Director: John Michael McDonagh; Writer: John Michael McDonagh; Stars: Brendan Gleeson, Chris O'Dowd, Kelly Reilly, Aidan Gillen, Dylan Moran, M Emmet Walsh, Isaach De Bankolé, Marie-Josee Croze, Domhnall Gleeson, David Wilmot)
A priest finds himself under threat.
Catch Me Daddy
(Country: UK; Year: 2014; Director: Daniel Wolfe; Writer: Daniel Wolfe, Matthew Wolfe; Stars: Sameena Jabeen Ahmed, Connor McCarron)
A young woman on the run from her family finds herself in danger when her brother comes looking for her.
Class Enemy (Razredni sovraznik)
(Country: Slovenia; Year: 2013; Director: Rok Bicek; Writer: Rok Bicek, Nejc Gazvoda, Janez Lapajne; Stars: Igor Samobor, Natasa Barbara Grancer, Tjaa Zeleznik, Masa Derganc, Voranc Boh, Dasa Cupevski)
A teacher finds his class start to turn on him after tragedy strikes the school.
Grand Piano
(Country: Spain; Year: 2013; Director: Eugenio Mira; Writer: Damien Chazelle; Stars: John Cusack, Elijah Wood, Tamsin Egerton, Allen Leech, Kerry Bishé, Alex Winter, Dee Wallace, Don McManus, Stephanie Garvin, Don Kress, Mino Mackic, Christopher Kahler, Benjamin Nathan-Serio, Jose Mellinas, Beth Trollan)
A classical pianist finds himself under threat from a homicidal maniac.
Insecure (Qui vive)
(Country: France; Year: 2014; Director: Marianne Tardieu; Writer: Nadine Lamari, Marianne Tardieu; Stars: Reda Kateb, Adèle Exarchopoulos, Rashid Debbouze, Moussa Mansaly, Serge Renko, Alexis Loret, Hassan N'Dibona, Mohamed Mouloudi, Guillaume Verdier, Medanie Boussaïd, Mohamed Chabane-Chaouche, Anaïs Duclos, Samba Soumaré, Damir Zeghdouche, Samy Ait Chaouche)
A small-town security guard struggles to improve his lot.
Macondo
(Country: Austria; Year: 2014; Director: Sudabeh Mortezai; Writer: Sudabeh Mortezai; Stars: Ramasan Minkailov, Aslan Elbiev, Kheda Gazieva, Rosa Minkailova, Iman Nasuhanowa, Askhab Umaev, Hamsat Nasuhanow, Champascha Sadulajev)
Macondo walks the line between documentary and fiction and tells a coming-of-age story about identity, belonging and self-determination, located in the rough and unadorned reality of refugee communities in Vienna.
Quod Erat Demonstrandum
(Country: Romania; Year: 2014; Director: Andrei Gruzsniczki; Writer: Andrei Gruzsniczki; Stars: Sorin Leoveanu, Ofelia Popii, Florin Piersic Jr., Virgil Ogasanu, Tora Vasilescu, Marc Titieni, Dorian Boguta, Alina Berzunteanu, Lucian Ifrim, George Alexandru, Adelaida Zamfira, Paul Ipate, Mihai Calin, Dan Tudor, Medeea Marinescu)
A gifted mathematician whose career advancement is blocked because he is not a member of the Communist party, comes to the attention of the security services after he secretly arranges for an academic paper on his new theorem to be published in an American journal. With practiced insidiousness, the Securitate start their investigation.
White Shadow
(Country: Italy, Germany, Tanzania; Year: 2014; Director: Noaz Deshe; Writer: Noaz Deshe, James Masson)
Alias is a young albino boy on the run. His mother has sent him away to find refuge in the city after witnessing his father's murder. Over time, the city becomes no different than the bush: wherever Alias travels, the same rules of survival apply.