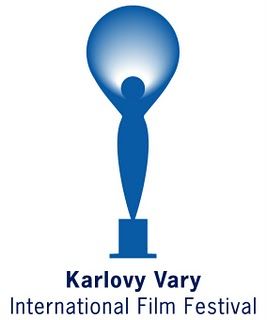 View other Karlovy Vary International Film Festival Films by strand: Another View, Czech Films 2013–2014, Documentary Films - Competition, Documentary Films - Out of Competition, East of the West - Competition, Forum of Independents - Competition, Horizons, Imagina, Midnight Screenings, Official Selection - Competition, Official Selection - Out of Competition, Out of the Past, Prague Short Film Festival Presents, The Fresh Selection - the Promising Six, Tribute to Anonymous Content, Tribute to Anurag Kashyap, Tribute to Ben Rivers, Tribute to Elio Petri, Variety Critics' Choice: Europe Now!
Apocalypto
(Country: USA; Year: 2006; Director: Mel Gibson; Writer: Mel Gibson, Farhad Safinia; Stars: Rudy Youngblood, Dalia Hernandez, Jonathan Brewer, Morris Birdyellowhead, Caelos Emilio Baez, Ramirez Amilcar, Israel Contreras, Israel Rios)
A captive, destined for sacrifice, Jaguar Paw is determined to escape and save his wife and child.
Björk: Biophilia Live
(Country: UK; Year: 2014; Director: Nick Fenton, Peter Strickland; Stars: Björk)
Concert film.
In Silence (V Tichu)
(Country: Slovak Republic, Czech Republic; Year: 2014; Director: Zdeněk Jiráský)
A story of Jewish musicians during the Holocaust.
Obsessive Rhythms (Cadences obstinées)
(Country: France, Portugal; Year: 2013; Director: Fanny Ardant; Writer: Fanny Ardant; Stars: Asia Argento, Nuno Lopes, Franco Nero, Tudor Istodor, Ricardo Pereira, Johan Leysen, Gérard Depardieu, Mika, Laura Soveral, André Gomes, Marcello Urgeghe, Philippe Leroux, Stéphane Changeas, Renato Ribeiro, Edmundo Rosa)
Chamber drama about the relationship between a cellist and an architect.
The Tribe (Plemya)
(Country: Ukraine, Netherlands; Year: 2014; Director: Myroslav Slaboshpytskiy; Writer: Myroslav Slaboshpytskiy; Stars: Grigoriy Fesenko, Yana Novikova, Rosa Babiy, Alexander Dsiadevich, Yaroslav Biletskiy)
A deaf teenager runs into gang trouble at a boarding school.
Waiter, Scarper! (Vrchní, Prchni)
(Country: Czechoslovakia; Year: 1980; Director: Ladislav Smoljak)
The tale of Vrána, a resourceful bookseller and opportunistic thief.
Walesa: Man Of Hope
(Country: Poland; Year: 2013; Director: Andrzej Wajda; Writer: Janusz Glowacki; Stars: Robert Wieckiewicz, Agnieszka Grochowska, Iwona Bielska, Zbigniew Zamachowski, Maria Rosaria Omaggio, Ewa Kolasinska, Miroslaw Baka, Michal Czernecki, Remigiusz Jankowski, Wojciech Kalarus, Piotr Probosz, Marcin Hycnar, Maciej Marczewski, Maciej Konopinski, Cezary Kosinski)
The life of the founder of Poland's Solidarity movement.