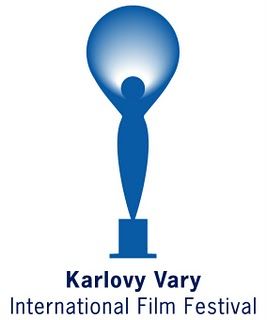 View other Karlovy Vary International Film Festival Films by strand: Another View, Czech Films 2013–2014, Documentary Films - Competition, Documentary Films - Out of Competition, East of the West - Competition, Horizons, Imagina, Midnight Screenings, Official Selection - Competition, Official Selection - Out of Competition, Out of the Past, Prague Short Film Festival Presents, Special Events, The Fresh Selection - the Promising Six, Tribute to Anonymous Content, Tribute to Anurag Kashyap, Tribute to Ben Rivers, Tribute to Elio Petri, Variety Critics' Choice: Europe Now!
Anywhere Else (Anderswo)
(Country: Germany; Year: 2014; Director: Ester Amrami; Writer: Momme Peters, Ester Amrami; Stars: Neta Riskin, Golo Euler, Hana Laslo, Hana River, Dovaleh Reiser, Romi Abulafia, Kosta Kaplen)
You left your home to move far away. You were struck by a wind of change and were unfaithful to yourself. You reinvented yourself and you are now feeling free. But suddenly pressure arises in you.
Golden Chariot In The Sky (Haneul E Hwanggeummacha )
(Country: South Korea; Year: 2014; Director: O Muel)
A group of friends are happy travelling around making music. Their carefree itinerant existence, however, leads them into the path of a man, who is trying to straighten out his life.
Late Season (La Mezza Stagione)
(Country: Italy, Romania, Greece; Year: 2014; Director: Danilo Caputo)
Unfolding in an unspecified southern Italian provincial town, the movie forgoes a dramatic buildup, furnishing instead a succession of scenes in which the individual characters meet.
Little Accidents
(Country: US; Year: 2014; Director: Sara Colangelo; Writer: Sara Colangelo; Stars: Elizabeth Banks, Chloë Sevigny, Josh Lucas, Boyd Holbrook, Jacob Lofland, Alexia Rasmussen, Nicholas Huddleston, Steven St. Gelais, Bear Sheeley, Annie Fitzpatrick, Louie Lawless, Mike Seely, Katie DeLuca, Beau Wright, Mike Bizzarri)
In a small American coal town living in the shadow of a recent mining accident, the disappearance of a teenage boy draws three people together - a surviving miner, the lonely wife of a mine executive, and a local boy - in a web of secrets.
Memphis
(Country: US; Year: 2014; Director: Tim Sutton; Writer: Tim Sutton; Stars: Willis Earl Beal, Constance Brantley, Larry Dodson, Devonte Hull, Lopaka Thomas)
A musician strives to find inspiration in a city with an overwhelming history.
The Monk
(Country: Barma, Czech Republic; Year: 2014; Director: The Maw Naing)
Zawana enters a Burmese monastery filled with the misgivings and uncertainty that come in part with the inexperience of youth. When the superior, U Dahma, falls ill, the youngster takes up an unexpected challenge.
Pink Noise (Ruido Rosa)
(Country: Colombia; Year: 2014; Director: Roberto Flores Prieto)
An elderly man pastes up adverts offering his services as an electrical appliance repairman. A radio belonging to an abandoned receptionist at a remote hotel gives up the ghost.
Rocket Rain
(Country: Indonesia; Year: 2013; Director: Anggun Priambodo)
After a long hiatus, two old friends meet at a nature preserve on Bali and find mutual understanding for their troubled home lives.
Sixteen
(Country: UK; Year: 2013; Director: Rob Brown; Writer: Rob Brown; Stars: Roger Jean Nsengiyumva, Rachael Stirling, Rosie Day, Fady Elsayed, Sam Spruell, Alexis Zegerman, Christopher Simpson, Deon Williams, Mercedes Grower, Dave Hill, Heidi Gowthorpe, Christopher Hamilton, David Warren)
A former child soldier, now living in London, struggles to contain his history of violence.
Totally Talking (Parádně Pokecal)
(Country: Czech Republic; Year: 2014; Director: Tomáš Pavlíček)
A listless man is is unexpectedly goaded into action by a girl's voice on the telephone and by a world-weary man he meets while staying at a country cottage.
Violent
(Country: Canada; Year: 2014; Director: Andrew Huculiak)
A young woman in Bergen recalls five people who have loved her as she faces tragedy.
We've Got Time (On A Le Temps)
(Country: France; Year: 2014; Director: Abdolreza Kahani)
A young couple's idyll is strained by an unexpected pregnancy, and there are more surprises to come.