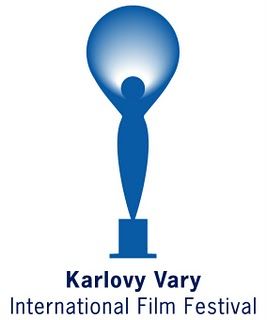 View other Karlovy Vary International Film Festival Films by strand: Another View, Czech Films 2013–2014, Documentary Films - Competition, Documentary Films - Out of Competition, Forum of Independents - Competition, Horizons, Imagina, Midnight Screenings, Official Selection - Competition, Official Selection - Out of Competition, Out of the Past, Prague Short Film Festival Presents, Special Events, The Fresh Selection - the Promising Six, Tribute to Anonymous Content, Tribute to Anurag Kashyap, Tribute to Ben Rivers, Tribute to Elio Petri, Variety Critics' Choice: Europe Now!
Afterlife (Utóélet)
(Country: Hungary; Year: 2014; Director: Virág Zomborácz)
After Mózes starts seeing the ghost of his authoritative, recently-deceased father, the diffident and insecure young man is forced to take matters into his own hands: he has to deal with the relationship with his father once and for all.
Barbarians (Varvari)
(Country: Serbia, Montenegro, Slovenia; Year: 2014; Director: Ivan Ikić)
Teenager Luka lives in the small Serbian town of Mladenovac with a mother who can't handle him anymore, and his life is one scrape after another.
Bota
(Country: Albania, Italy, Kosovo; Year: 2014; Director: Iris Elezi, Thomas Logoreci)
Lives intersect in a cafe on the edge of the marshland.
Cherry Tobacco (Kirsitubakas)
(Country: Estonia; Year: 2014; Director: Katrin Maimik, Andres Maimik)
A teenager who is bored on holiday unexpectedly falls in love.
Corrections Class (Klass Korrektsii)
(Country: Russia, Germany; Year: 2014; Director: Ivan I Tverdovsky)
After years spent studying at home, disabled Lena is keen to get back to school.
Delight (Rozkoš)
(Country: Czech Republic; Year: 2013; Director: Jitka Rudolfová)
Film editor Milena is in love with Vladimír but their shaky relationship is mainly based on texting.
Down The River (Axınla Aşağı)
(Country: Azerbaijan; Year: 2014; Director: Asif Rustamov)
Young Ruslan rows for a team coached by his father Ali, who places many demands upon his son and is continually dissatisfied by his performance. But when tragedy strikes, his father is overcome with emotions he doesn't know how to deal with.
For Some Inexplicable Reason (VAN Valami Furcsa és Megmagyarázhatatlan )
(Country: Hungary; Year: 2014; Director: Gábor Reisz)
Áron is pushing 30, he's just finished university, his girlfriend has broken up with him, and his parents won't stop meddling in his life, so on an impulse he travels to Lisbon.
Kebab & Horoscope
(Country: Poland; Year: 2014; Director: Grzegorz Jaroszuk)
One day you read your horoscope in your favourite magazine The Secret World of Animals and the stars tell you to change your life, quit your job and go into carpet marketing.
Moument To Michael Jackson (Spomenik Majklu Džeksonu)
(Country: Serbia, Germany, Macedonia, Croatia; Year: 2014; Director: Darko Lungulov)
Barber Marko decides to make a last desperate attempt to save his crumbling marriage. In order to impress his beloved wife Ljubinka, he comes up with an absurd idea for bringing his dying town back to life – his plan is to build a monument to Michael Jackson.
Norway (Norviyia)
(Country: Greece; Year: 2014; Director: Yiannis Veslemes)
A vampire goes to Athens in search of pleasure but finds himself caught up in a deadly game.
The Tree (Drevo)
(Country: Slovenia; Year: 2014; Director: Sonja Prosenc)
An accident suffered by a family of three is shown from three angles.