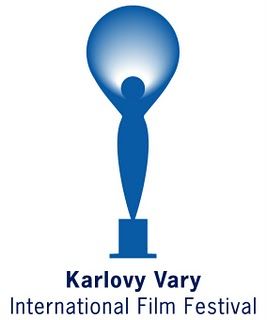 View other Karlovy Vary International Film Festival Films by strand: Another View, Czech Films 2013–2014, Documentary Films - Competition, Documentary Films - Out of Competition, East of the West - Competition, Forum of Independents - Competition, Horizons, Imagina, Official Selection - Competition, Official Selection - Out of Competition, Out of the Past, Prague Short Film Festival Presents, Special Events, The Fresh Selection - the Promising Six, Tribute to Anonymous Content, Tribute to Anurag Kashyap, Tribute to Ben Rivers, Tribute to Elio Petri, Variety Critics' Choice: Europe Now!
The Dark Valley (Das finstere Tal)
(Country: Austria, Germany; Year: 2014; Director: Andreas Prochaska; Writer: Martin Ambrosch, Andreas Prochaska, Thomas Willmann; Stars: Sam Riley, Tobias Moretti, Helmuth Häusler, Martin Leutgeb, Johannes Nikolussi, Clemens Schick, Florian Brückner, Hans-Michael Rehberg, Erwin Steinhauer, Franz Xaver Brückner, Xenia Assenza, Carmen Gratl, Paula Beer, Thomas Schubert, Beatrix Brunschko)
Winter blows a stranger - and trouble - into a 19th century town.
It Follows
(Country: US; Year: 2014; Director: David Robert Mitchell; Writer: David Robert Mitchell; Stars: Maika Monroe, Keir Gilchrist, Jake Weary, Daniel Zovatto, Olivia Luccardi, Lili Sepe)
A teenager finds herself having strange visions and becomes convinced that something dangerous is following her.
The Raid 2
(Country: Indonesia; Year: 2014; Director: Gareth Evans; Writer: Gareth Evans; Stars: Iko Uwais, Yayan Ruhian, Raiden Integra, Donny Alamsyah, Ryûhei Matsuda, Julie Estelle, Kazuki Kitamura, Tio Pakusodewo, Ken'ichi Endô, Marsha Timothy, Alex Abbad, Mathias Muchus, Cecep Arif Rahman)
Picking up where the first film left off, The Raid 2 follows Rama as he goes undercover and infiltrates the ranks of a ruthless Jakarta crime syndicate in order to protect his family and expose the corruption in his own police force.
The Texas Chain Saw Massacre (The Texas Chainsaw Massacre)
(Country: US; Year: 1974; Director: Tobe Hooper; Writer: Tobe Hooper, Kim Henkel; Stars: Marilyn Burns, Gunnar Hansen, Paul A Partain, Allen Danziger, Edwin Neal, William Vail, Terri McMinn, Jim Siedow)
A tragedy that befalls five youths in the Texas outback takes horror to a new dimension.
What We Do In The Shadows
(Year: 2014; Director: New Zealand, US; Writer: Taika Waititi, Jemaine Clement; Stars: Taika Waititi, Jemaine Clement, Jonathan Brugh, Cori Gonzalez-Macuer, Stu Rutherford, Jackie van Beek, Ben Fransham, Elena Stejko, Jason Hoyte)
Vampire mockumentary.
Why Don't You Play In Hell? (Jigoku de naze warui)
(Country: Japan; Year: 2013; Director: Shion Sono; Writer: Shion Sono; Stars: Hiroki Hasegawa, Gen Hoshino, Akihiro Kitamura, Jun Kunimura, Fumi Nikaidô, Tak Sakaguchi, Tomochika, Shin'ichi Tsutsumi)
A renegade film crew becomes embroiled in a yakuza clan feud.