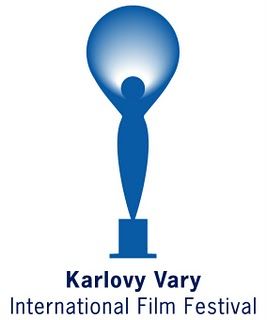 View other Karlovy Vary International Film Festival Films by strand: Another View, Czech Films 2013–2014, Documentary Films - Competition, Documentary Films - Out of Competition, East of the West - Competition, Forum of Independents - Competition, Horizons, Imagina, Midnight Screenings, Official Selection - Out of Competition, Out of the Past, Prague Short Film Festival Presents, Special Events, The Fresh Selection - the Promising Six, Tribute to Anonymous Content, Tribute to Anurag Kashyap, Tribute to Ben Rivers, Tribute to Elio Petri, Variety Critics' Choice: Europe Now!
Adventure (Priklyuchenie)
(Country: Kazakhstan, France; Year: 2014; Director: Nariman Turebayev)
A loose adaptation of Dostoyevsky's White Nights.
All Yours (Je Suis A Toi)
(Country: Belgium, Canada; Year: 2014; Director: David Lambert; Stars: Nahuel Pérez Biscayar, Jean-Michel Balthazar, Monia Chokri)
Lucas arrives in Belgium to visit local bakery owner Henry, who has fallen in love with him via the internet. Their ideas about living together, however, differ greatly.
Corn Island (Simindis Kundzuli)
(Country: Georgia, Germany, France, Czech Republic, Kazakhstan; Year: 2014; Director: George Ovashvili; Writer: Roelof Jan Minneboo, George Ovashvili, Nugzar Shataidze; Stars: Ilyas Salman, Mariam Buturishvili, Irakli Samushia, Tamer Levent)
An old peasant and his innocent 16-year-old granddaughter sow corn on an island in the middle of the Inguri River dividing Georgia from Abkhazia.
Fair Play
(Country: Czech Republic, Slovak Republic, Germany; Year: 2014; Director: Andrea Sedláčková; Stars: Judit Bárdos, Anna Geislerová, Eva Josefíková, Roman Luknár, Roman Zach)
Teenage Anna's background may be altogether unsuitable for the communist regime, but her talent as a sprinter will help her into the state-run doping program regardless.
Free Fall (Szabadesés)
(Country: Hungary, France, South Korea; Year: 2014; Director: György Pálfi)
An old woman flies past six floors after jumping from the roof of her apartment block. Six stories on the poor state of humanity.
Low Down
(Country: US; Year: 2014; Director: Jeff Preiss; Writer: Amy Albany, Topper Lilien, Amy Albany, Amy Albany, Amy Albany, Topper Lilien; Stars: Lena Headey, Taryn Manning, Elle Fanning, Peter Dinklage, Burn Gorman, Glenn Close, John Hawkes, Caleb Landry Jones, Tim Daly, Flea, Eddie Rouse, Ronnie Rodriguez, Mark Casimir Dyniewicz, Linda Wang, Juliet Tondowski)
Based on Amy Jo Albany's memoir, Low Down explores her heart-wrenching journey to adulthood while being raised by her father, bebop pianist Joe Albany, as he teeters between incarceration and addiction in the urban decay and waning bohemia of Hollywood in the 1970s.
Nowhere In Moravia (Díra U Hanušovic)
(Country: Czech Republic; Year: 2014; Director: Miroslav Krobot)
When not serving regulars at a pub in the middle of a sleepy northern Moravian village, thirtysomething Maruna spends time with hesitant Jura and naïve outsider Olin – or fighting with her imperious mother.
Paris Of The North (París Norðursins)
(Country: Iceland, France, Denmark; Year: 2014; Director: Hafsteinn Gunnar Sigurðsson)
The tale of a recovering alcoholic, his largely estranged father, and their incompatible cohabitation.
Patchwork Family (Du Goudron Et Des Plumes)
(Country: France, Germany; Year: 2014; Director: Pascal Rabaté; Stars: Sami Bouajila, Isabelle Carré, Talina Boyaci, Daniel Prevost, Zinedine Soualem, and Gustave Kervern)
A salesman finds his sharp practice comes back to haunt him.
Rocks In My Pockets
(Country: US, Latvia; Year: 2014; Director: Signe Baumane; Writer: Signe Baumane; Stars: Signe Baumane)
An animated film exploring living with illness.
La Tirisia
(Country: Mexico; Year: 2014; Director: Jorge Pérez Solano)
When two village women become pregnant by the same man, every available choice seems to lead to sorrow.
Welkome Home
(Country: Russia; Year: 2014; Director: Angelina Nikonova)
A former model, a carpet salesman who dreams of acting, a trans woman and a pensioner try to build new lives in New York City.