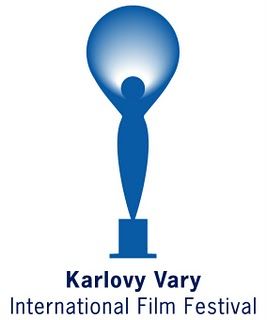 View other Karlovy Vary International Film Festival Films by strand: Another View, Czech Films 2013–2014, Documentary Films - Competition, East of the West - Competition, Forum of Independents - Competition, Horizons, Imagina, Midnight Screenings, Official Selection - Competition, Official Selection - Out of Competition, Out of the Past, Prague Short Film Festival Presents, Special Events, The Fresh Selection - the Promising Six, Tribute to Anonymous Content, Tribute to Anurag Kashyap, Tribute to Ben Rivers, Tribute to Elio Petri, Variety Critics' Choice: Europe Now!
Earth's Golden Playground
(Country: Austria, Canada; Year: 2013)
Legendary gold fever in the Klondike and Yukon river basins peaked more than 100 years ago, yet the eyes of solitary adventurers and mining company owners are still fixed on the Canadian wilds.
Eugenic Minds (Eugéniové)
(Country: Czech Republic, Slovak Republic; Year: 2013; Director: Pavel Štingl)
An exploration of the controversial theory of eugenics and its history of political exploitation.
Love And Engineering (Love & Engineering)
(Year: 2014; Director: Tonislav Hristov; Writer: Tonislav Hristov)
Is there an algorithm for love? Atanas, a Bulgarian engineer living in Finland, is determined to find out. With the help of some of his geeky bachelor friends, he sets up a series of experiments to crack the code and develop a new, scientific approach to dating.
The Magic Voice Of A Rebel (Magický hlas rebelky)
(Country: Czech Republic; Year: 2014; Director: Olga Sommerová; Writer: Olga Sommerová; Stars: Fero Fenic, Iva Janzurová, Aneta Langerová)
Documentary about three-time winner of the Golden Nightingale music award, Charter 77 spokesperson, and holder of the Légion d'honneur, Marta Kubišová.
Maidan
(Country: Ukraine, Netherlands; Year: 2014; Director: Sergei Loznitsa)
A documentary about the unrest in Ukraine in 2013 and 2014.
Olga
(Country: Czech Republic; Year: 2014; Director: Miroslav Janek)
Portrait of Olga Havlová, with the tagline "Observations of a subject who refused to talk and did just what she wanted."
Red Army
(Country: US, Russia; Year: 2014; Director: Gabe Polsky; Writer: Gabe Polsky; Stars: Mark Deakins, Anatoli Karpov, Vyacheslav Fetisov)
The story of Russia's Red Army hockey team.
Show!
(Country: Czech Republic; Year: 2014; Director: Bohdan Bláhovec)
The girl band 5Angels, rigorously managed by the ambitious father of one of the singers, is aiming for the highest echelons of Czech showbiz.