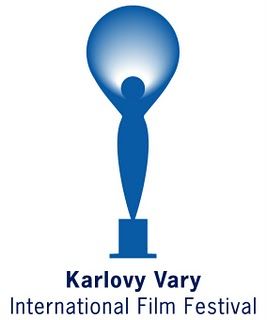 View other Karlovy Vary International Film Festival Films by strand: Another View, Czech Films 2013–2014, Documentary Films - Out of Competition, East of the West - Competition, Forum of Independents - Competition, Horizons, Imagina, Midnight Screenings, Official Selection - Competition, Official Selection - Out of Competition, Out of the Past, Prague Short Film Festival Presents, Special Events, The Fresh Selection - the Promising Six, Tribute to Anonymous Content, Tribute to Anurag Kashyap, Tribute to Ben Rivers, Tribute to Elio Petri, Variety Critics' Choice: Europe Now!
Autofocus
(Country: Croatia; Year: 2013; Director: Boris Poljak)
A caustic satire on mass tourism.
Cloudy Times (El Tiempo Nublado)
(Country: Switzerland, Paraguay; Year: 2014; Director: Arami Ullón)
An intensely personal consideration of how we care for our parents in old age.
Comeback
(Country: Slovak Republic; Year: 2014; Director: Miro Remo)
A prison inmate tries to reeducate himself in the hope of one day returning to society.
Fishtail
(Year: 2014; Director: Andrew Renzi; Stars: Harry Dean Stanton)
Follow the cowboys of Montana's Fishtail Basin Ranch as they survive another calving season.
Into The Clouds We Gaze (K Oblakům K oblakům vzhlížíme)
(Country: Czech Republic; Year: 2014; Director: Martin Dušek)
Days in the life of a man whose best friend is his car.
Istanbul United
(Country: Germany, Czech Republic, Turkey, Switzerland; Year: 2014; Director: Olli Waldhauer, Farid Eslam)
A look at how mass political demonstrations in Turkey brough together fans of rival football teams Galatasaray, Fenerbahçe and Beşiktaş.
Lean A Ladder Against Heaven (Opri zebrík o nebe)
(Country: Czech Republic; Year: 2014; Director: Jana Sevciková)
At his presbytery below the Tatra Mountains, Marian Kuffa readily takes care of more than 200 people in need.
The Queen (La Reina)
(Country: Argentina; Year: 2013; Director: Manuel Abramovich)
In order to prepare for the prestigious role of parade queen, 11-year-old Memi must undergo seemingly endless hours of dressing and makeup. All that's left is to burden her little head with a spectacular crown.
Solitary Plains
(Country: US; Year: 2014; Director: J. Christian Jensen)
12 year old James doesn't go to school and gradually resigns himself to a bleak future amid massive oil refineries.
Steadiness (Sitzfleisch)
(Country: Austria; Year: 2014; Director: Lisa Weber)
A documentary road movie, about an absence of love and objectivity, unfolding on a family trip from Vienna to the northern cape of Norway.
Tal R: The Virgin
(Country: Denmark; Year: 2013; Director: Daniel Dencik)
A documentary portrait of the artist Tal R.
The Term (Srok)
(Country: Russia, Estonia; Year: 2014; Director: Pavel Kostomarov, Alexander Rastorguev, Alexey Pivovarov)
An examination of the political situation and protest movements in Russia.
The Train To Moscow: A Journey To Utopia (Il Treno Va A Mosca)
(Country: Italy, UK; Year: 2013; Director: Federico Ferrone, Michele Manzolini)
The end of an era as seen through the eyes of one member of a group of young Italian communists travelling to Moscow in 1957 to take part in the World Festival of Socialist Youth.
Waiting for August
(Country: Belgium; Year: 2014; Director: Teodora Ana Mihai)
A grim atemporality has infiltrated the lives of seven Romanian siblings. Their mother has gone to work in Italy, and the responsibility for caring for the household is placed entirely with 15-year-old Georgiana.
The Water And The Wall (Le Mur Et L'Eau)
(Country: Switzerland; Year: 2014; Director: Alice Fargier)
A sensitive discussion between Luc Dardenne and 11-year-old Bradley, who was greatly moved after seeing the The Kid with a Bike.
Wild Boar
(Country: Netherlands; Year: 2013; Director: Willem Baptist)
Man, ever obsessed by the desire to control nature, decided to rescue the Netherlandish wild boar population, only to find the revitalised and rapidly expanding species outside his front door.