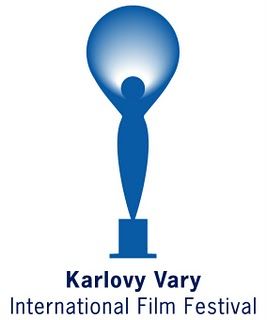 View other Karlovy Vary International Film Festival Films by strand: Another View, Czech Films 2013–2014, Documentary Films - Competition, Documentary Films - Out of Competition, East of the West - Competition, Forum of Independents - Competition, Horizons, Imagina, Midnight Screenings, Official Selection - Competition, Out of the Past, Prague Short Film Festival Presents, Special Events, The Fresh Selection - the Promising Six, Tribute to Anonymous Content, Tribute to Anurag Kashyap, Tribute to Ben Rivers, Tribute to Elio Petri, Variety Critics' Choice: Europe Now!
All My Tomorrows (Zejtra Napořád)
(Country: Czech Republic; Year: 2014; Director: Rudolf Havlík)
This contemporary tragicomedy tells the story of globetrotter and businessman Petr, his close friend Tereza and a myriad other women the fickle adventurer likes to surround himself with.
I Origins
(Country: US; Year: 2014; Director: Mike Cahill; Writer: Mike Cahill; Stars: Michael Pitt, Brit Marling, Astrid Bergès-Frisbey, Steven Yeun, Archie Panjabi, Kashish, Cara Seymour, William Mapother, Crystal Anne Dickinson, Venida Evans, Ako, Rhonda Ayers, Farasha Baylock, Brooke Fox, Charles W. Gray)
A molecular biologist and his lab partner uncover startling evidence that could fundamentally change society as we know it and cause them to question their once-certain beliefs in science and spirituality.
Wild Tales
(Country: Argentina, Spain; Year: 2014; Director: Damián Szifron; Writer: Damián Szifron; Stars: Rita Cortese, Ricardo Darín, Nancy Dupláa, Darío Grandinetti, Oscar Martínez, Osmar Núñez, María Onetto, Erica Rivas, Leonardo Sbaraglia, Julieta Zylberberg)
Vulnerable before a reality that can suddenly be modified and become unpredictable, the characters of Wild Tales cross the thin line that divides civilization from brutality.