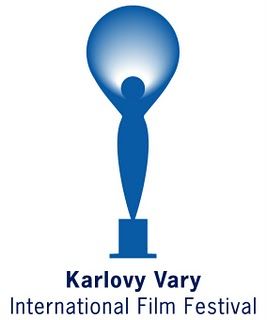 View other Karlovy Vary International Film Festival Films by strand: Another View, Czech Films 2013–2014, Documentary Films - Competition, Documentary Films - Out of Competition, East of the West - Competition, Forum of Independents - Competition, Horizons, Imagina, Midnight Screenings, Official Selection - Competition, Official Selection - Out of Competition, Prague Short Film Festival Presents, Special Events, The Fresh Selection - the Promising Six, Tribute to Anonymous Content, Tribute to Anurag Kashyap, Tribute to Ben Rivers, Tribute to Elio Petri, Variety Critics' Choice: Europe Now!
An Old Gangster's Molls (Milenky starého kriminálníka, The Lovers Of An Old Criminal)
(Country: Czechoslovakia; Year: 1927; Director: Svatopluk Innemann; Writer: Josef Skruzný, Josef Skruzný, Elmar Klos; Stars: Jan W. Speerger, Vlasta Burian, Anny Ondra, Emilie Nitschová, Jirí Hron, Betty Kysilková, Vera Hlavatá, Jindrich Plachta, Rudolf Suva, Frantisek Cerný, Jarka Pizla, Ladislav H. Struna, Elsa Vetesníková, Frantisek Juhan, Ferry Seidl)
Silent comedy. Telling invented stories about the murders of his lovers, Vlasta Burian tries to escape marriage with the energetic Anny Ondra.
Bertolucci On Bertolucci
(Country: Italy, France, UK; Year: 2013; Director: Walter Fasano, Luca Guadagnino; Stars: Bernardo Bertolucci)
Documentary on the life and work of the legendary director.
Closely Observed Trains (Ostre Sledovane Vlaky)
(Country: Czechoslovakia; Year: 1966; Director: Jirí Menzel; Writer: Jirí Menzel, Bohumil Hrabal, based on the novel by Bohumil Hrabal; Stars: Václav Neckár, Jitka Bendová, Josef Somr, Vlastimil Brodsky´, Vladimír Valenta, Libuse Havelkova, Alois Vachek, Ferdinand Kruta)
A young Czech railway worker thinks of nothing but sex during the Nazi occupation.
Dimensions Of Dialogue (Možnosti Dialogu)
(Country: Czechoslovakia; Year: 1982; Director: Jan Švankmajer)
Švankmajer, without requiring a single word, uses three examples to demonstrate that communication is governed by aggression, the battle for dominance, selfishness, unwillingness and an inability to listen to others.
Edward II
(Country: UK; Year: 1991; Director: Derek Jarman; Writer: Ken Butler, Steve Clark-Hall, Derek Jarman, Stephen McBride, Antony Root, based on the play by Christopher Marlowe; Stars: Steven Waddington, Kevin Collins, Andrew Tiernan, John Lynch, Dudley Sutton, Tilda Swinton, Jerome Flynn, Jody Graber, Nigel Terry, Jill Balcon)
Retelling of the regal tragedy also puts the boot in to Thatcher's Britain.
Flights In Dreams And In Reality ( Polyoty Vo Sne I Nayavu )
(Country: USSR; Year: 1982; Director: Roman Balayan)
On the eve of his fortieth birthday, Sergey discovers that neither his job, his family, nor his lover are able to give his life meaning, and that his only intense moments occur in dreams.
Life Itself
(Country: US; Year: 2014; Director: Steve James; Stars: Roger Ebert)
The story of the surprising and entertaining life of renowned film critic and social commentator Roger Ebert. The film details his early days as a freewheeling bachelor and Pulitzer Prize winner, his famously contentious partnership with Gene Siskel, his life-altering marriage, and his brave and transcendent battle with cancer.
Lunacy (Sileni)
(Country: Czech Republic, Slovakia; Year: 2005; Director: Jan Svankmajer; Writer: Jan Svankmajer, freely adapted from the writings of Edgar Allan Poe and the Marquis de Sade; Stars: Pavel Liska, Jan Tríska, Anna Geislerová, Martin Huba, Jaroslav Dusek, Pavel Novy, Stano Danciak, Jirí Krytinár, Jan Svankmajer, Iva Littmanová, Katerina Ruzicková, Katerina Valachová)
Horror film addresses madness, both in and out of the asylum.
Solaris (Solyaris)
(Country: Soviet Union; Year: 1972; Director: Andrei Tarkovsky; Writer: Stanislaw Lem, Fridrikh Gorenshtein, Andrei Tarkovsky; Stars: Natalya Bondarchuk, Donatas Banionis, Jüri Järvet, Vladislav Dvorzhetsky, Nikolai Grinko, Anatoli Solonitsyn, Sos Sargsyan, Olga Barnet, Tamara Ogorodnikova, Georgi Tejkh)
A psychologist is sent to a space station to find out what has become of the occupants.
Sorceror
(Country: US; Year: 1977; Director: William Friedkin; Writer: Walon Green, Georges Arnaud; Stars: Roy Scheider, Bruno Cremer, Francisco Rabal, Amidou, Ramon Bieri, Peter Capell, Karl John, Friedrich von Ledebur, Chico Martínez, Joe Spinell, Rosario Almontes, Richard Holley, Anne-Marie Deschodt, Jean-Luc Bideau, Jacques François)
Four men agree to transport nitroglycerin through a dangerous jungle.
The Way We Were
(Country: US; Year: 1973; Director: Sydney Pollack; Writer: Arthur Laurents, Francis Ford Coppola, David Rayfiel, Dalton Trumbo; Stars: Barbra Streisand, Robert Redford, Bradford Dillman, Lois Chiles, Patrick O'Neal, Viveca Lindfors, Allyn Ann McLerie, Murray Hamilton, Herb Edelman, Diana Ewing, Sally Kirkland, Marcia Mae Jones, Don Keefer, George Gaynes, Eric Boles)
A couple find their differing political viewpoints threaten their relationship.