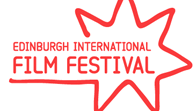 Regarding the Gala, the EIFF say: "The glitziest Festival section; red carpets rolled out for films that come with anticipation attached".
View other Edinburgh International Film Festival Films by strand: Black Box, British Gala, Director's Showcase, Document, Mirrorball, Night Moves, Retrospecive: Jeanne Moreau, Retrospective: Shirley Clarke, Rosebud, Shorts, Under The Radar
Before The Rains
(Country: India; Year: 2007; Director: Santosh Sivan; Writer: Cathy Rabin, Dan Verete; Stars: Linus Roache, Rahul Bose, Nandita Das, Jennifer Ehle, John Standing, Leopold Benedict, Lal Paul),
Official Site
A sweeping period romance set in Colonial India.
UK Premiere
The Edge Of Love (The Best Time of Our Lives)
(Country: UK; Year: 2008; Director: John Maybury; Writer: Sharman Macdonald; Stars: Keira Knightley, Cillian Murphy, Sienna Miller, Matthew Rhys, Camilla Rutherford, Alastair Mackenzie),
Official Site
,
Trailer
Wartime drama about two women who form an unlikely friendship, united by their feelings for poet Dylan Thomas.
World Premiere
Elite Squad (Tropa De Elite)
(Country: Brazil; Year: 2007; Director: José Padilha; Writer: Rodrigo Pimentel, Bráulio Mantovani, José Padilha; Stars: Wagner Moura, Caio Junqueira, André Ramiro, Milhem Cortaz, Luiz Gonzaga de Almeida, Fernanda de Freitas, Bruno Delia, Marcelo Escorel, André Felipe, Thelmo Fernandes, Emerson Gomes)
A special squad officer in the violent Brazilian slums tries to find a replacement. Read our
exclusive interview
with José Padilha.
UK Premiere
A Film With Me In It
(Country: Ireland; Year: 2008; Director: Ian Fitzgibbon; Writer: Mark Doherty; Stars: Dylan Moran, Mark Doherty, Keith Allen, Amy Huberman)
Unemployed actors come face to face with sudden death.
Married Life
(Country: US; Year: 2007; Director: Ira Sachs; Writer: Ira Sachs, Oren Moverman; Stars: Chris Cooper, Pierce Brosnan, Patricia Clarkson, Rachel McAdams)
How do you avoid humiliating you wife with a divorce? Kill her.
Miss Pettigrew Lives For A Day
(Country: US; Year: 2008; Director: Bharat Nalluri; Writer: David Magee, Simon Beaufoy; Stars: Frances McDormand, Amy Adams, Ciarán Hinds, Lee Pace, Tom Payne, Shirley Henderson),
Official Site
,
Trailer
An actress dresses up a former governess so she can experience a glamorous life as they help one another with romantic problems.
The New Ten Commandments
(Country: UK; Year: 2008; Director: Kenny Glenaan, Douglas Gordon, Nick Higgins, Irvine Welsh, Mark Cousins, Sana Bi )
Filmmakers mark the 60th anniversary of the Universal Declaration of Human Rights.
The Rocker
(Year: 2008; Director: Peter Cattaneo; Writer: Maya Forbes, Wally Wolodarsky; Stars: Rainn Wilson, Christina Applegate, Emma Stone, Teddy Geiger, Josh Gad),
Official Site
The original drummer of an Eighties hair metal band gets a second chance at stardom when his nephew's group makes it big.
Surprise Movie
Standard Operating Procedure
(Country: USA; Year: 2008; Director: Errol Morris; Stars: Christopher Bradley, Sarah Denning, Joshua Feinman, Jeff L. Green, Merry Grissom, Roy Halo, Cyrus King, Daniel Novy, Zhubin Rahbar, Shaun Russell, Combiz Shams)
Errol Morris' documentary on the infamous photographs at Abu Ghraib prison.
UK Premiere
Transsiberian
(Country: UK/Germany/Spain; Year: 2008; Director: Brad Anderson; Writer: Brad Anderson, Will Conroy; Stars: Woody Harrelson, Eduardo Noriega, Ben Kingsley, Emily Mortimer, Kate Mara, Thomas Kretschmann)
Mystery on the Tran Siberian Express.
UK Premiere
The Wackness
(Country: US; Year: 2007; Director: Jonathan Levine; Writer: Jonathan Levine; Stars: Josh Peck, Ben Kingsley, Famke Janssen, Olivia Thirlby, Mary Kate Olsen, Method Man),
Official Site
,
Trailer
A teen drug dealer swaps spliffs for psychiatry in the long, hot New York summer of 1994.
International Premiere
WALL·E (WALLE, WALL E, WALL-E)
(Country: USA; Year: 2008; Director: Andrew Stanton; Writer: Andrew Stanton, Jim Capobianco; Stars: Voices of: Sigourney Weaver, Kathy Najimy, John Ratzenberger, Fred Willard, Jeff Garlin, Paul Eiding, Ben Burtt, Garrett Palmer, Kim Kopf)
A robot - Wall·E, left alone on Earth begins to explore the cosmos with a companion, the sleek and sultry EVE.