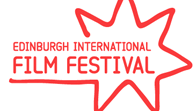 The EIFF state: "Daring experiments in film form, from the innovators of the visual art world".
View other Edinburgh International Film Festival Films by strand: British Gala, Director's Showcase, Document, Gala, Mirrorball, Night Moves, Retrospecive: Jeanne Moreau, Retrospective: Shirley Clarke, Rosebud, Shorts, Under The Radar
Black Box Shorts
(Year: 2008; Director: See individual reviews)
Experimental short film showcase.
Eat, For This Is My Body (Mange, Ceci Est Mon Corps)
(Country: France, Haiti; Year: 2007; Director: Michelange Quay; Writer: Michelange Quay; Stars: Sylvie Testud, Catherine Samie, Jean Noël Pierre, Hans Dacost Saint-Val)
Avant garde 'documentary' loosely exploring the colonialist history of Haiti.
UK Premiere
The Juche Idea
(Country: USA; Year: 2008; Director: Jim Finn)
Deconstruction of the North Korean official state ideology.
UK Premiere
Seven Intellectuals In Bamboo Forest, Parts 1 To 5
(Country: USA; Year: 2008; Director: Yang Fudong)
A rare screening of the artist's celebrated series, based on the history of seven intellectuals in the ancient Chinese Wei and Jin Dynasties.
UK Premiere