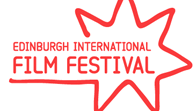 The EIFF say: "Presenting jaw-dropping music videos, ads and promos from every corner of the globe, this world-renowned section is the leader in its field."
View other Edinburgh International Film Festival Films by strand: Black Box, British Gala, Director's Showcase, Document, Gala, Night Moves, Retrospecive: Jeanne Moreau, Retrospective: Shirley Clarke, Rosebud, Shorts, Under The Radar
Bananaz
(Country: UK; Year: 2008; Director: Ceri Levy; Stars: Damon Albarn, Jamie Hewlett, De La Soul, Ibrahim Ferrer, Dennis Hopper)
Backstage look at the brains behind Gorillaz.
Mirrorball | Britannia Rules
(Year: 2008)
Showcase dedicated to British directors.
Mirrorball | Nordic Noise
(Year: 2008)
Rockin' showcase from our European friends in the the north.
Mirrorball | Partizan: Music Video Makers
(Year: 2008)
A Partizan showcase featuring videos for Hot Chip and Flight Of The Conchords.
Mirrorball | World Wide Wonder
(Year: 2008)
Showcase of videos and promos from around the globe.
A Trip Out With British Sea Power
()
Screenings of the band's music videos, followed by a gig.