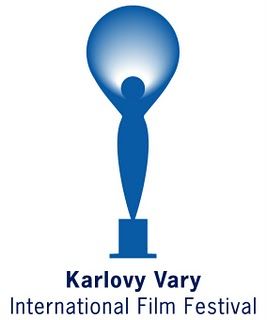 This strand also includes short films Kids In Love, The Last 15, Mary Last Seen and an Untitled Josh Mond short.
View other Karlovy Vary International Film Festival Films by strand: Another View, Czech Films, Documentaries, Focus on Kurdish Films, Forum Of Independents, Fresh Selection, Horizons, Imagina, Midnight Screenings, Official Selection, Out Of The Past, Special Events, Ten to Watch, Tribute to Oliver Stone, Tribute to Theodor Pištěk
Afterschool
(Country: US; Year: 2008; Director: Antonio Campos; Writer: Antonio Campos; Stars: Ezra Miller, Addison Timlin, Jeremy Allen White, Emory Cohen, Michael Stuhlbarg, Rosemarie Dewitt, Lee Wilkof, Paul Sparks, Bill Raymond, Gary Wilmes Christopher Mccann)
A boy at an exclusive American private school becomes increasingly obsessed with watching video clips on his computer.
Buy It Now
(Country: US; Year: 2005; Director: Antonio Campos; Writer: Antonio Campos; Stars: Chelsea Logan, Rosemarie DeWitt, Christopher McCann, Tiffany Yaraghi, Stacy Jordan)
The documentary style story of a teenager who decides to sell her virginity on eBay.
Code Unknown (Code Inconnu)
(Country: France; Year: 2000; Director: Michael Haneke; Writer: Michael Haneke; Stars: Juliette Binoche, Thierry Neuvic, Luminata Gheorghui, Ona Lu Yenke, Helene Diarra)
Self-consciously obtuse drama.
Martha Marcy May Marlene
(Country: US; Year: 2011; Director: T Sean Durkin; Writer: T Sean Durkin; Stars: Sarah Paulson, Hugh Dancy, John Hawkes, Brady Corbet, Elizabeth Olsen, Louisa Krause, Maria Dizzia, Julia Garner, Christopher Abbott, Diana Masi, Allen McCullough, Michael Chmiel)
A woman is traumatised after fleeing a cult.
Reprise
(Country: Norway; Year: 2006; Director: Joachim Trier; Writer: Eskil Vogt, Joachim Trier; Stars: Anders Danielsen Lie, Espen Klouman-Høiner, Viktoria Winge, Henrik Elvestad, Christian Rubeck, Odd Magnus Williamson, Rebekka Karijord, Henrik Mestad, Silje Hagen, Pål Stokka, Sigmund Sæverud, Tone Danielsen, voice of Eindride Eidsvold)
The literary life for two young friends in Norway.
Rosemary's Baby
(Country: US; Year: 1968; Director: Roman Polanski; Writer: Roman Polanski, based on the novel by Ira Levin; Stars: Mia Farrow, John Cassavetes, Ruth Gordon, Sidney Blackmer, Maurice Evans, Ralph Bellamy, Patsy Kelly)
Taut supernatural chiller with Mia Farrow having a devilish time with her pregnancy.
Simon Killer
(Country: France, US; Year: 2011; Director: Antonio Campos; Writer: Antonio Campos; Stars: Brady Corbet, Mati Diop, Michaël Abiteboul, Alex Desjoux, Marc Gaviard, Alexandra Neil, Nicolas Ronchi, Etienne Rotha Moeng, Constance Rousseau, Lila Salet, Solo),
Trailer
A recent college graduate goes to Paris after breaking up with his girlfriend of five years. Once there, he falls in love with a young prostitute and their fateful journey begins.
Two Gates Of Sleep
(Country: US; Year: 2010; Director: Alistair Banks Griffin; Writer: Alistair Banks Griffin; Stars: Brady Corbet, David Callm, Karen Young)
Two brothers caring for their ailing mother prepare to take her on one last remarkable journey.