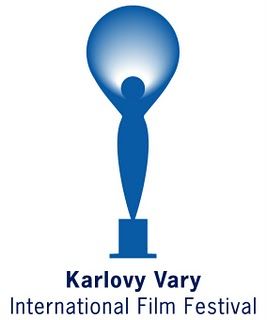 View other Karlovy Vary International Film Festival Films by strand: Another View, Borderline Films: The First Ten Years, Czech Films, Documentaries, Focus on Kurdish Films, Fresh Selection, Horizons, Imagina, Midnight Screenings, Official Selection, Out Of The Past, Special Events, Ten to Watch, Tribute to Oliver Stone, Tribute to Theodor Pištěk
Class Of '09
(Country: Canada; Year: 2013; Director: Rafaël Ouellet)
This quasi-documentary feature is set in a small Québécois town where the graduates of '09 spend their last vacation before going off to face the reality of adulthood. Not only do they have to come to terms with an unknown future and say their many farewells, they have to work through all the sorrow that surrounds them. It's the summer of 2009.
How To Describe A Cloud
(Country: Netherlands; Year: 2013; Director: David Verbeek)
Now settled in Taipei, young Liling must return to her home village to care for her mother, who has suddenly lost her sight. The lack of this important sense, however, has increased her mother's ability to see into the future, and Liling, too, is now experiencing inexplicable flashes of intuition.
Hungry Man
(Country: France; Year: 2013; Director: Philip Martin)
This story of an unexpected encounter between a young boy and a wounded foreigner somewhere in the Romanian wilderness is a parable about the freedom of man in modern society.
In The Name Of The Son
(Country: Belgium, France; Year: 2012; Director: Vincent Lannoo)
Elisabeth is a woman devoted to her faith who works as a Catholic radio host. After she is devastated by family tragedy, she finds the strength within herself to face the situation in a way she never imagined.
Kamchatka (Kamczatka)
(Country: Poland; Year: 2013; Director: Jerzy Kowynia)
The protagonist of this intimate drama is a man doing time in prison who is given the chance to attend his mother's funeral. Instead of a warm reception, he receives stony glares from his family and the atmosphere at the gathering is steeped in animosity.
Love Steaks
(Country: Germany; Year: 2013; Director: Jakob Lass)
Luxury hotel. Luxury clientele. Irritable staff. A couple who might fall in love, or they might leave their relationship in its raw state – like the titular steaks.
Low Tide
(Country: Argentina; Year: 2013; Director: Paulo Pécora)
The rotting head of an animal bobs up and down in a river delta somewhere in the jungle, and it augurs nothing good. Especially when it becomes clear that a man who has turned up on the doorstep of a secluded house inhabited by two women is running away from something.
Mamay Umeng
(Country: Philippines; Year: 2012; Director: Dwein Baltazar)
A picturesque Philippine village full of busy people, but also home to an 84-year-old man waiting for death.
The Sad Smell Of Flesh
(Country: Spain; Year: 2013; Director: Cristóbal Arteaga Rozas)
Alfredo Barrera is taking his little girl to school, as he does every morning. But this isn't a day like all the others. For the first time in all these years he decides on a change of plan – and no-one has the faintest idea of his intentions.
Stand Clear Of The Closing Doors
(Country: US; Year: 2013; Director: Sam Fleischner; Writer: Micah Bloomberg, Rose Lichter-Marck)
A boy with Asperger's syndrome goes riding on the New York subway for days as his distraught mother searches for him.
Things The Way They Are (Las Cosas Como Son)
(Country: Chile; Year: 2012; Director: Fernando Lavanderos; Stars: Cristóbal Palma, Ragni Orsal Skogsrod, Isaac Arriagada)
Jerónimo is a mistrustful loner who rents out rooms to foreigners without respecting their privacy. His life is turned upside down when the beautiful Sanna, a Norwegian, comes to stay. Jerónimo starts to come out of his shell but then he discovers that the girl is hiding something in his house.…
Thou Gild'st The Even (Sen Aydınlatırsın Geceyi)
(Country: Turkey; Year: 2013; Director: Onur Ünlü)
Cemal lives in a city where the inhabitants have all sorts of unusual abilities, and although strange things happen to them they lead rather normal lives. His story, about a complicated relationship with a girl named Yasemin, is imbued with unbounded imagination and formal playfulness.