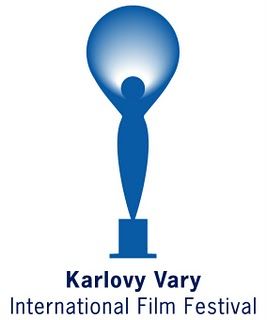 View other Karlovy Vary International Film Festival Films by strand: Another View, Borderline Films: The First Ten Years, Czech Films, Documentaries, Focus on Kurdish Films, Forum Of Independents, Fresh Selection, Horizons, Midnight Screenings, Official Selection, Out Of The Past, Special Events, Ten to Watch, Tribute to Oliver Stone, Tribute to Theodor Pištěk
Atropa
(Country: Germany; Year: 2013; Director: Peter Conrad Beyer)
Even in contemporary Europe people can be found practising rituals, as this experimental film demonstrates while encouraging the viewer towards a state of heightened perception of nature.
Black Mass Rising
(Country: France; Year: 2011; Director: Shazula)
A stunning psychedelic trip and an oppressive dream for fans of Kenneth Anger and dark music, filmed entirely on a mobile phone
By Pain And Rhyme And Arabesques Of Foraging
(Country: US; Year: 2013; Director: David Gatten)
Inspired by the work of Irish natural philosopher Robert Boyle, the movie presents a dreamlike series of impressions that, in addition to corresponding to the thinker's legacy, set in motion a challenging game with the film medium.
The Capsule
(Country: Greece; Year: 2012; Director: Athina Rachel Tsangari; Writer: Athina Rachel Tsangari, Aleksandra Waliszewska; Stars: Ariane Labed, Isolda Dychauk, Clémence Poésy, Evangelia Randou, Aurora Marion, Deniz Gamze Ergüven, Sofia Dona, Ying Gao, Aleksandra Waliszewska)
Seven young women. A mansion perched on a Cycladic rock. A series of lessons on discipline, desire, discovery, and disappearance. A melancholy, inescapable cycle on the brink of womanhood – infinitely.
Consequence (Gegenwart)
(Country: Germany; Year: 2012; Director: Thomas Heise)
A detailed study of what happens during cremation.
Fata Morgana
(Country: Austria; Year: 2013; Director: Peter Schreiner; Writer: Peter Schreiner; Stars: Christian Schmidt, Guiliana Pachner)
Musings on the meanings of life, death and the world.
Figs
(Country: Sweden; Year: 2012; Director: Tony Cederteg)
Two male bodies in a playful tussle, two male bodies in the shower. A possible memory of something that has passed.
I Have A Body There ( Já Tam Mám Tělo)
(Country: Czech Republic; Year: 2012; Director: Adéla Babanová)
A detective story inspired by real events. The body of a woman was found floating in the sea – appearances suggested it could have been that of a sixteen-year-old girl. However, police later identified the woman as Anneka Di Lorenzo, 58-year-old actress and model for Penthouse magazine during the 1970s. But the mystery was only just beginning...
Letter
(Country: Netherlands, Russia; Year: 2013; Director: Sergei Loznitsa)
An impressionistic and disturbing black-and-white documentary short in which Sergei Loznitsa takes the viewer to an old wooden house in northwestern Russia. Like its inhabitants, the place has clearly been untouched by contemporary civilization. What is this building?
A Messenger From The Shadows
(Country: Austria; Year: 2013; Director: Norbert Pfaffenbichler)
Actor Lon Chaney is an iconic figure of the silent horror. He played Quasimodo and the eponymous lead in The Phantom of the Opera, and he also appeared in ten films directed by Tod Browning. This imaginative hour-long compilation of excerpts from his surviving works offers a new take on early films and comes with an unsettling soundtrack from Bernhard Lang.
Noise ( Šumění)
(Country: Czech Republic; Year: 2012; Director: Daniel Pitín)
A video assigned to the "found footage" category of films that modify and process original early film material in a post production studio. Here the author uses excerpts from the Czech detective film The Murderer Hides His Face, directed in 1966 by Petr Schulhoff and starring Rudolf Hrušínský.
Shirley - Visions of Reality
(Country: Austria; Year: 2013; Director: Gustav Deutsch; Stars: Stephanie Cumming, Christoph Bach)
13 Edward Hopper paintings come to life.
Stemple Pass
(Country: US; Year: 2012; Director: James Benning)
An experimental exploration of the psyche of the Unabomber.
Talking About Art
(Country: Czech Republic; Year: 2012; Director: Roman Štětina)
Talking about art with Rudolf Hrušínský. The film makes intriguing use of the various ways to modify temporal linearity, the narrative structures of verbal expression, and the lexicon applied to visual phenomena.
Then Is Black (Potom Je černá)
(Country: Czech Republic; Year: 2013; Director: Viktor Takáč)
This film highlights our fascination for the circus environment, both in terms of its socio-architectural aspects, and the nostalgia and emotions we have always associated with it.
They
(Year: 2012; Director: Vilém Novák)
A series of slapstick minis shot in a virtual environment with the help of actors who went through a process of artificial evolution.
workers leaving the factory (again)
(Country: Austria; Year: 2012; Director: Katharina Gruzei)
In the Lumière brothers' first film from 1895 workers were captured leaving their factory, a process which took less than a minute. In the hypnotic variation on this iconic moving image we observe a similar event played out over eleven minutes. What has changed in 117 years?