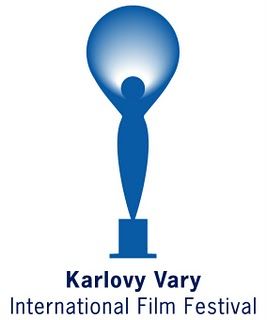 View other Karlovy Vary International Film Festival Films by strand: Another View, Borderline Films: The First Ten Years, Czech Films, Documentaries, Forum Of Independents, Fresh Selection, Horizons, Imagina, Midnight Screenings, Official Selection, Out Of The Past, Special Events, Ten to Watch, Tribute to Oliver Stone, Tribute to Theodor Pištěk
111 Girls
(Country: Iran; Year: 2012; Director: Nahid Ghobadi, Bijan Zmanpira; Writer: Bahman Ghobadi; Stars: Reza Behbudi, Mehdi Saki, Amin Sadeghi)
A satirical road movie with magical motifs: the president of Iran receives a letter from 111 Kurdish girls. It demands that the government find them husbands – otherwise they will commit mass suicide. In order to prevent a tragedy, a high-ranking government official sets out for the region with his aide and a young guide.
Bawke
(Country: Norway; Year: 2006; Director: Hisham Zaman; Writer: Hisham Zaman; Stars: Sedar Ahmad Saleh, Broa Ako Rasol, Håkon Hatlen, Håvard Jenssen, Kemal Mohammed Kadir, Vebjørn Storeide, Rolf Erik Haug, Samir Zedan, Jonas Matzow Gulbrandsen, Anita Knai, Ahmed Badini, Kjetil Molnes, Sofie Skåttun, Amanj Ahmed)
A father is forced to choose between two evils to provide for his son.
Before Snowfall (Før snøen faller)
(Country: Norway, Germany, Iraq; Year: 2013; Director: Hisham Zaman; Writer: Kjell Ola Dahl, Hisham Zaman; Stars: Billey Demirtas, Eva Medusa Gühne, Suzan Ilir, Nazmi Kirik, Jin Musa, Bahar Ozen, Volga Sorgu, Abdullah Taher, Mohammed Tejir, Birol Ünel)
A youngster from Kurdistan tracks his sister across Europe after she flees before her wedding.
The First Movie
(Country: UK, Iraq; Year: 2009; Director: Mark Cousins)
A filmmaker takes his equipment to a small Iraqi village so that children there can make their own film, expressing their feelings about the war and their hopes for the future.
Ghi Ghoo
(Country: Iran; Year: 2012; Director: Iraj Mohammadi Zarini)
A minimalist story about a man, a bird, a nest, and a bell.


The Way and Rhino Season
If You Die, I'll Kill You (Si tu meurs, je te tue)
(Country: France; Year: 2011; Director: Hiner Saleem; Writer: Hiner Saleem; Stars: Jonathan Zaccaï, Golshifteh Farahani, Billey Demirtas, Özz Nûjen, Menderes Samancilar, Nazmi Kirik, Mylène Demongeot, Jane Birkin, Feyyaz Duman, Omer Faruk Cecen, Sadettin Cecen, Hamdullah Cecen, Maurice Bénichou, Ludivine Clerc, Hiner Saleem)
Frenchman Philippe and Kurd Avdal meet up in a French bar and become friends. But fate strikes quickly and unexpectedly, and Avdal's beautiful fiancée Siba will soon be arriving at the airport. Will everyone manage to come to terms in some respectable way with their sorrow, their cultural differences, and with the demands of traditional morality?
Kick Off
(Country: Iraq, Kurdistan; Year: 2009; Director: Shawkat Amin Korki; Writer: Shawkat Amin Korki; Stars: Shwan Atuf, Govar Anwar, Rojan Hamajaza, Mohamad Hamed, Nasir Hassan, Soheila Hasan)
Organising a football match amongst the ruins of broken lives in Kirkuk, Iraq.
The Land Of Heroes (Ard al abtal)
(Country: Belgium, Iraq; Year: 2011; Director: Sahim Omar Kalifa; Writer: Sahim Omar Kalifa; Stars: Shimal Abdi, Naima Abdo, Adla Bapir, Faryal Bozan, Zana Gandi, Bayar Mohammad, Sarwar Mustafa, Ahmed Nisret, Raad Said, Noor Sami, Sama Sami, Ali Zebari)
The Iran-Iraq War is coming to an end. A boy and girl collect weapons for their mother to sell. The kids are looking forward to watching cartoons but Saddam Hussein is speaking on every single TV station. Maybe it will be more fun playing war and torture with their brutal cousin.
The Last Winter (Zemestane akhar)
(Country: Iran; Year: 2012; Director: Salem Salavati)
The mayor feels responsible for the depopulated village, whereas his wife spends her time embroidering and waiting for the return of their missing son from the army.
Rhino Season
(Country: Iran; Year: 2012; Director: Bahman Ghobadi; Stars: Behrouz Vossoughi, Monica Bellucci, Yilmaz Erdogan, Caner Cindoruk, Belçim Bilgin, Arash Labaf, Ali Pourtash, Beren Saat)
The tale of Sahel, an Iranian-Kurdish poet newly released from a 30-year prison sentence who thinks of nothing but finding his wife.
Silent
(Country: Turkey; Year: 2012; Director: Rezan Yeşilbaş)
A young woman goes to visit her incarcerated husband. In prison, however, only Turkish is allowed, but since she only speaks Kurdish she can´t say a single word to her husband.
Stone Melody (Melody bard)
(Country: Iran; Year: 2011; Director: Parviz Rostami)
Documentary about the importance of stones to a community.
The Sunset Of Snail (Ghoroube halazoun)
(Country: Iran; Year: 2012; Director: Azad Mohammadi)
A guard at a huge auto salvage yard lounges around among the dilapidated vehicles, clearly having resigned himself to fate. One day a mysterious woman in black grabs his attention...
The Way (Yol, The Road)
(Country: Turkey, Switzerland, France; Year: 1982; Director: Serif Gören, Yilmaz Güney; Writer: Yilmaz Güney; Stars: Tarik Akan, Serif Sezer, Halil Ergün, Meral Orhonsay, Necmettin Çobanoglu, Semra Uçar, Hikmet Çelik, Sevda Aktolga, Tuncay Akça, Hale Akinli, Turgut Savas, Hikmet Tasdemir, Engin Çelik, Osman Bardakçi, Enver Güney)
A portrait of Turkey in the wake of the 1980 Turkish coup d'état.