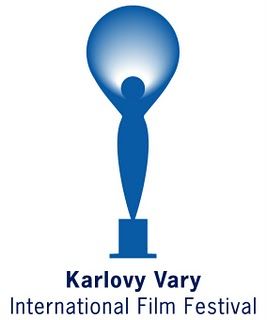 View other Karlovy Vary International Film Festival Films by strand: Another View, Borderline Films: The First Ten Years, Czech Films, Documentaries, Focus on Kurdish Films, Forum Of Independents, Fresh Selection, Horizons, Imagina, Official Selection, Out Of The Past, Special Events, Ten to Watch, Tribute to Oliver Stone, Tribute to Theodor Pištěk
100 Bloody Acres
(Country: Australia; Year: 2012; Director: Colin Cairnes, Cameron Cairnes; Writer: Cameron Cairnes, Colin Cairnes; Stars: Damon Herriman, Angus Sampson, Anna McGahan, Oliver Ackland, Paul Blackwell, Chrissie Page, John Jarrat, Reg the Dog)
Two enterprising brothers from the Australian boondocks launch a rickety business selling organic fertiliser - with a secret ingredient.
Cockneys Vs Zombies
(Country: UK; Year: 2011; Director: Matthias Hoene; Writer: James Moran, Lucas Roche; Stars: Michelle Ryan, Georgia King, Alan Ford, Lee Asquith-Coe, Harry Treadaway, Honor Blackman, Richard Briers, Rasmus Hardiker, Dudley Sutton, Dominic Burns, Tony Gardner, Tony Selby, Jack Doolan, Ashley Bashy Thomas, Lee Nicholas Harris)
Bank robbers fight their way out of zombie-infested London.
Dredd (Dredd 3D)
(Country: US, UK, India; Year: 2012; Director: Pete Travis; Writer: Alex Garland; Stars: Karl Urban, Olivia Thirlby, Lena Headey)
In the violent dystopia of Mega City One, only the judges can keep order.
Frankenstein's Army
(Country: Netherlands, US; Year: 2013; Director: Richard Raaphorst; Writer: Chris W Mitchell, Richard Raaphorst, Miguel Tejada-Flores; Stars: Karel Roden, Joshua Sasse, Robert Gwilym, Alexander Mercury, Luke Newberry, Hon Ping Tang, Andrei Zayats, Mark Stevenson, Cristina Catalina, Jan de Lukowicz, Zdenek Barinka, Linda Balabanova, Valentine Berning, Ivana Lokajová, Klaus Lucas)
Russian soldiers try to track down an evil scientist who is working for the Nazis.
Fresh Meat
(Country: New Zealand; Year: 2012; Director: Danny Mulheron; Writer: Brad Abraham, Joseph O'Brien, Briar Grace Smith; Stars: Temuera Morrison, Nicola Kawana, Hanna Tevita, Kate Elliott, Jack Sergent-Shadbolt, Leand Macadaan, Ralph Hilaga, Kahn West, Will Robertson, James Ashcroft, Richard Knowles, Andrew Foster, Phil Grieve, Thomas Rimmer, Peter Doile)
After a poorly executed escape from the police, a gang of dysfunctional criminals flees to the suburbs and gets more than it bargained for when it crash lands in the garage of an upper-class Maori family whose refined palates have developed a taste for human flesh. This action-packed horror comedy tells a blood-spattered tale of basement butchery and shifting allegiances as these unlikely adversaries enter a deadly showdown.
Milo
(Country: US; Year: 2013; Director: Jacon Vaughan)
Sometimes it's difficult to keep your repressed emotions in check, especially if they've taken on a physical form as a hideous rectal demon living in your intestinal tract. This madcap comedy with a tinge of horror offers a healthy dose of fecal humor, with the occasional gnawed-off limb as a bonus.
V/H/S/2 (S-VHS)
(Country: US, Canada; Year: 2013; Director: Simon Barrett, Adam Wingard, Edúardo Sanchez, Gregg Hale, Timo Tjahjanto, Gareth Huw Evans, Jason Eisener; Writer: Simon Barrett, Jamie Nash, Timo Tjahjanto & Gareth Huw Evans, John Davies; Stars: Adam Wingard, Lawrence Levine, LC Holt, Kelsy Abbott, Hannah Hughes)
An anthology of short found footage horror films using inventive visual perspectives.