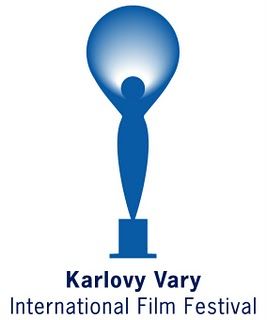 Variety's Ten European Directors to Watch.
View other Karlovy Vary International Film Festival Films by strand: Another View, Borderline Films: The First Ten Years, Czech Films, Documentaries, Focus on Kurdish Films, Forum Of Independents, Fresh Selection, Horizons, Imagina, Midnight Screenings, Official Selection, Out Of The Past, Special Events, Tribute to Oliver Stone, Tribute to Theodor Pištěk
The Broken Circle Breakdown
(Country: Belgium, Netherlands; Year: 2012; Director: Felix van Groeningen; Stars: Johan Heldenbergh, Veerle Baetens, Nell Cattrysse)
A young couple fall in love and life seems to hurtle along at a breakneck pace.
The Color Of The Chameleon (The Colour Of The Chameleon)
(Country: Bulgaria; Year: 2012; Director: Emil Christov; Writer: Vladislav Todorov; Stars: Ruscen Vidinliev, Irena Milyankova, Rousy Chanev, Deyan Donkov, Samuel Finzi, Svetlana Yancheva)
A young misfit is recruited to infiltrate a book club as a spy, with comic consequences.
The Deflowering Of Eva Van End (De Ontmaagding Van Eva Van End)
(Country: Netherlands; Year: 2012; Director: Michiel ten Horn; Writer: Anne Barnhoorn, Michiel ten Horn; Stars: Vivian Dierickx, Jacqueline Blom, Freerk Bos)
The arrival of a handsome exchange student causes a troubled family to come apart at the seams.
Eat Sleep Die (Äta sova dö)
(Country: Sweden; Year: 2012; Director: Gabriela Pichler; Writer: Gabriela Pichler; Stars: Milan Dragisic, Jonathan Lampinen, Peter Fält, Ruzica Pichler, Nils Addo, Britt Ahlberg, Mikael Andersson, Bujar Bala, Elin Berg, Urban Berggren, Julia Biserka Kovacevic, Per Blomberg, Kent Dahl, Ronald Dordevic, Andreas Duvsund)
A warm and unique tale of "the new Sweden" seen through the eyes of Raša, a feisty but loveable 21-year-old tomboy.
Escape (Flukt)
(Country: Norway; Year: 2012; Director: Roar Uthaug)
Set amongst the forests and fjords of medieval Norway, Escape is an adrenaline fueled genre tale with a twist: a rare period action picture with a female heroine and a female villain. When a gang of ruthless bandits attacks a poor family, the only one spared is 19-year-old Signe. Can she escape her fate?

The Broken Circle Breakdown and Traffic Department
The Eternal Return Of Antonis Paraskevas (I Aionia Epistrofi Tou Antoni Paraskeua)
(Country: Greece; Year: 2013; Director: Elina Psykou; Stars: Christos Stergioglou, Syllas Tzoumerkas, Theodora Tzimou)
A faded TV celebrity desperate for attention fakes his own kidnapping and hides out in an abandoned luxury hotel.
Finnish Blood, Swedish Heart (Laulu Koti - Ikävästä )
(Country: Finland, Sweden; Year: 2012; Director: Mika Ronkainen)
A documentary that shows a father and son road trip morphing into a musical journey that examines the fraught history of Finnish immigration in Sweden.
In Bloom
(Country: Georgia, Germany, France; Year: 2013; Director: Nana Ekvtimishvili, Simon Groß; Stars: Lika Babluani, Mariam Bokeria)
Two young women come of age in the troubled time following Georgian independence.
Nina
(Country: Italy; Year: 2012; Director: Elisa Fuksas; Stars: Diane Fleri, Andrea Bosci, Luca Marinelli, Marina Rocco)
House-sitting in a Rome whose inhabitants all seem to have left for the summer, a young woman forms unexpected friendships.
Traffic Department (Drogówka)
(Director: Wojtek Smarzowski; Stars: Bart?omiej Topa, Arkadiusz Jakubik, Julia Kijowska, Eryk Lubos, Robert Wabich, Marcin Dorociski, Jacek Braciak)
Murder shakes things up in a police department with a laissez-faire attitude to bribery.