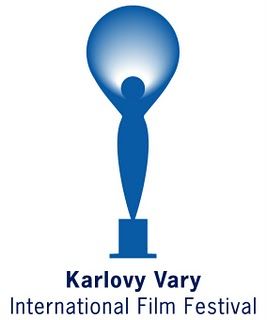 View other Karlovy Vary International Film Festival Films by strand: Another View, Borderline Films: The First Ten Years, Czech Films, Documentaries, Focus on Kurdish Films, Forum Of Independents, Horizons, Imagina, Midnight Screenings, Official Selection, Out Of The Past, Special Events, Ten to Watch, Tribute to Oliver Stone, Tribute to Theodor Pištěk
Head Over Heels
(Country: UK; Year: 2012; Director: Timothy Reckart; Writer: Timothy Reckart; Stars: Nigel Anthony, Ruth Rayyah McCaul)
A couple who have grown apart - geometrically - try to rekindle their relationship.
The Mass Of Men
(Country: UK; Year: 2012; Director: Gabriel Gauchet; Writer: Gabriel Gauchet, Rungano Nyoni; Stars: Peter Faulkner, Dominic Kinnaird, Graham Bohea, Jane McDowell, Brice Stratford)
Richard, an unemployed 55-year-old, arrives three minutes late for his appointment at a job centre. A staff member, obliged to observe the strict rules of the organization, fines him for being late. In order to avoid plunging further into destitution, Richard takes desperate measures.
Pandas (Pandy)
(Country: Czech Republic, Slovakia; Year: 2012; Director: Matus Vizar; Writer: Matus Vizar)
Animated tale about the clash for space between pandas and humans.
To Put Together A Helicopter (Para armar un helicóptero)
(Country: Mexico; Year: 2012; Director: Izabel Acevedo; Writer: Izabel Acevedo; Stars: Roberto Pichardo)
When summer rains bring power outages to his neighborhood, 17-year-old Oliverio comes up with an ingenious solution.
Written in ink (Co Raz Zostalo Zapisane)
(Country: Poland; Year: 2011; Director: Martin Rath; Writer: Martin Rath)
Documentary about a man who has written the story of life on his skin via tattoos.