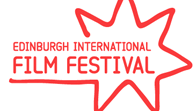 The shorts are split into the programmes are listed below, with descriptions courtesy of the festival. The programme a short falls into is listed in italics.
Bridging the Gap: Women - From the Scottish Documentary Institute's talent programme.
Out of Bounds: Student Shorts - Emerging talent.
Scottish Shorts - A collection of seven shorts, commissioned through the Scottish Film Talent Network's new talent programme.
Shorts 1: Sign Language - Seven films exploring the core of human experience.
Shorts 2: Fragments of the City - Five shorts mapping memory, place and the individual.
Shorts 3: Flaming Creatures - The personal is political in these six shorts.
Shorts 4: Other Planes - Tearing at the boundaries of the visual language of cinema.
Shorts 5: Radical Transmissions - Unearthing obscured narratives through film.
Shorts 6: Voices From The Wilderness - Exploring the intersection of landscape and the individual.
The Young and Wild Shorts - Showcase aimed at young adult audiences.
View other Edinburgh International Film Festival Films by strand: 70/70 Vision, Adapting Miss Highsmith, Amercian Dreams, Animation, Best Of British, Black Box, Directors' Showcase, Documentaries, European Perspectives, Film Fest In The City, FilmFest Junior, Focus On Finland, Galas, Look Again: A Celebration Of The Films Of Cinema Du Look, Night Moves, POW!!! Live Action Comic Strip Adaptations: The First Generation, Special Events, World Perspectives