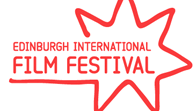 View other Edinburgh International Film Festival Films by strand: 70/70 Vision, Adapting Miss Highsmith, Amercian Dreams, Animation, Best Of British, Black Box, Documentaries, European Perspectives, Film Fest In The City, FilmFest Junior, Focus On Finland, Galas, Look Again: A Celebration Of The Films Of Cinema Du Look, Night Moves, POW!!! Live Action Comic Strip Adaptations: The First Generation, Shorts, Special Events, World Perspectives
Bleak Street (La calle de la Amargura)
(Country: Mexico; Year: 2015; Director: Arturo Ripstein; Writer: Paz Alicia Garciadiego; Stars: Alberto Estrella, Silvia Pasquel, Arcelia Ramírez, Patricia Reyes Spíndola, Alejandro Suárez, Nora Velázquez)
Two old prostitutes go back to their hovels. One of them has problems with the teenage daughter and the husband devoted to cross-dressing. The other one lives completely alone, with no ties. However, that night they have an appointment to celebrate the in-ring victory of two midget wrestlers.
The Commune (Kollektivet)
(Country: Denmark, Sweden, Netherlands; Year: 2015; Director: Thomas Vinterberg; Stars: Trine Dyrholm, Ulrich Thomsen, Helene Reingaard Neumann, Martha Sofie Wallstrøm Hansen, Lars Ranthe)
A couple who inherit a big house by the sea invite their friends to live with them, but things don't work out as they hoped.
A Conspiracy Of Faith (Flaskepost fra P)
(Country: Denmark, Germany, Sweden, Norway; Year: 2016; Director: Hans Petter Moland; Writer: Nikolaj Arcel, Jussi Adler-Olsen; Stars: Nikolaj Lie Kaas, Fares Fares, Pål Sverre Hagen, Jakob Ulrik Lohmann, Amanda Collin, Johanne Louise Schmidt, Jakob Oftebro, Signe Anastassia Mannov, Søren Pilmark, Michael Brostrup, Morten Kirkskov, Olivia Terpet Gammelgaard, Jasper Møller Friis, Louis Sylvester Larsen, Lotte Andersen)
Cold case thriller.
The Correspondence (La corrispondenza)
(Country: Italy; Year: 2016; Director: Giuseppe Tornatore; Writer: Giuseppe Tornatore; Stars: Jeremy Irons, Olga Kurylenko, Simon Johns, James Warren, Shauna Macdonald, Oscar Sanders, Anna Savva, Irina Kara, Sammy Moreno, Marc Forde, Ian Cairns, Simon Meacock, Jean-Luc Julien, Darren Whitfield, Mark Thompson-Ashworth)
A relationship between a woman and her tutor conducted almost entirely in the virtual space, takes an unexpected twist.
Endless Night (Nobody Wants the Night, Nadie quiere la noche)
(Country: Spain; Year: 2015; Director: Isabel Coixet; Writer: Miguel Barros; Stars: Rinko Kikuchi, Juliette Binoche, Gabriel Byrne, Matt Salinger, Velizar Binev, Ciro Miró)
Adventure film focuses on courageous women and ambitious men who put anything at stake for love and glory.
Families (Belles familles)
(Country: France; Year: 2015; Director: Jean-Paul Rappeneau; Writer: Jacques Fieschi, Philippe Le Guay, Jean-Paul Rappeneau, Jean-Paul Rappeneau, Julien Rappeneau; Stars: Mathieu Amalric, Marine Vacth, Gilles Lellouche, Nicole Garcia, Karin Viard, Guillaume de Tonquedec, André Dussollier, Gemma Chan, Claude Perron, Jean-Marie Winling, Yves Jacques, Noël Hamann, Olga Sokolow, Crispin Redman, Marie-Christine Orry)
Family secrets are revealed when relatives fight over a country house.
A Flag Without A Country
(Country: Iraq; Year: 2015; Director: Bahman Ghobadi; Writer: Bahman Ghobadi; Stars: Nariman Anwar, Helly Luv)
Docu-fiction following two Kurds hoping to construct a better future for the next generation.
Hunt For The Wilderpeople
(Country: New Zealand; Year: 2016; Director: Taika Waititi; Writer: Taika Waititi, based on the novel by Barry Crump; Stars: Julian Dennison, Rachel House, Rima Te Wiata, Oscar Kightley, Rhys Darby, Cohen Holloway, Mike Minogue, Stan Walker, Sam Neill)
A kid and his foster uncle run off into the New Zealand bush.
Little Men
(Country: US, Greece; Year: 2016; Director: Ira Sachs; Writer: Ira Sachs, Mauricio Zacharias; Stars: Greg Kinnear, Paulina García, Jennifer Ehle, Theo Taplitz, Michael Barbieri, Talia Balsam, David Krumholtz, Alfred Molina, Clare Foley, Andy Karl, Yolonda Ross, Stella Schnabel, Arthur J. Nascarella, Elia Monte-Brown, Johnny Serret)
Caught up in a family feud over rent, two boys respond with a vow of silence.
Seoul Station
(Country: South Korea; Year: 2016; Director: Yeon Sang-ho ; Writer: Yeon Sang-ho; Stars: Ryu Seung-ryong, Joon Lee, Shim Eun-kyung )
A man sleeping rough at Seoul Station is the catalyst for a zombie apocalypse.
Viva
(Country: Ireland, Cuba; Year: 2015; Director: Paddy Breathnach; Writer: Mark O'Halloran; Stars: Héctor Medina, Jorge Perugorría, Luis Alberto García, Renata Maikel Machin Blanco, Luis Manuel Alvarez, Paula Andrea Ali Rivera, Laura Alemán, Oscar Ibarra Napoles, Mark O'Halloran, Luis Angel Batista Bruzón, Luis Daniel Ventura Garbendia, Yudisvany Rabu, Maikol Villa Puey, Jorge Martínez Castillo, Tomás Cao)
In contemporary Cuba, a father and son struggle to escape from each other's expectations, duty, and the burden of past sins.
Yoga Hosers
(Country: US; Year: 2016; Director: Kevin Smith; Writer: Kevin Smith; Stars: Johnny Depp, Haley Joel Osment, Genesis Rodriguez, Natasha Lyonne, Kevin Smith, Austin Butler, Justin Long, Stan Lee, Tyler Posey, Adam Brody, Jason Mewes, Kevin Conroy, Harley Quinn Smith, Lily-Rose Melody Depp, Tony Hale)
Colleen Collette and Colleen McKenzie are teenage besties from Winnipeg who love yoga and live on their smartphones. But when these sophomores get invited to a senior party by the school hottie, the Colleens accidentally uncover an ancient evil buried beneath their Canadian convenience store.