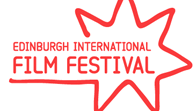 This strand will be augmented by event The Talented Miss Highsmith: What She Did for Love - An illustrated talk by Joan Schenkar, Patricia Highsmith's acclaimed biographer on June 25.
View other Edinburgh International Film Festival Films by strand: 70/70 Vision, Amercian Dreams, Animation, Best Of British, Black Box, Directors' Showcase, Documentaries, European Perspectives, Film Fest In The City, FilmFest Junior, Focus On Finland, Galas, Look Again: A Celebration Of The Films Of Cinema Du Look, Night Moves, POW!!! Live Action Comic Strip Adaptations: The First Generation, Shorts, Special Events, World Perspectives
Carol
(Country: US; Year: 2015; Director: Todd Haynes; Writer: Phyllis Nagy, based on the book by Patricia Highsmith; Stars: Cate Blanchett, Rooney Mara, Kyle Chandler, Cory Michael Smith)
A department-store clerk who dreams of a better life falls for an older, married woman.
Deep Water (Eaux profondes)
(Country: France; Year: 1981; Director: Michel Deville; Writer: Florence Delay, Michel Deville, Christopher Frank, based on the novel by Patricia Highsmith; Stars: Isabelle Huppert, Jean-Louis Trintignant, Sandrine Kljajic, Éric Frey, Christian Benedetti, Bruce Myers, Bertrand Bonvoisin, Jean-Luc Moreau, Robin Renucci, Philippe Clévenot, Martine Costes, Evelyne Didi, Jean-Michel Dupuis, Bernard Freyd, Anne Head)
A woman enjoys extramarital flirtations with the apparent blessing of her husband, but things soon begin to shift into dangerous territory.